Bonner County History - Jan. 9, 2022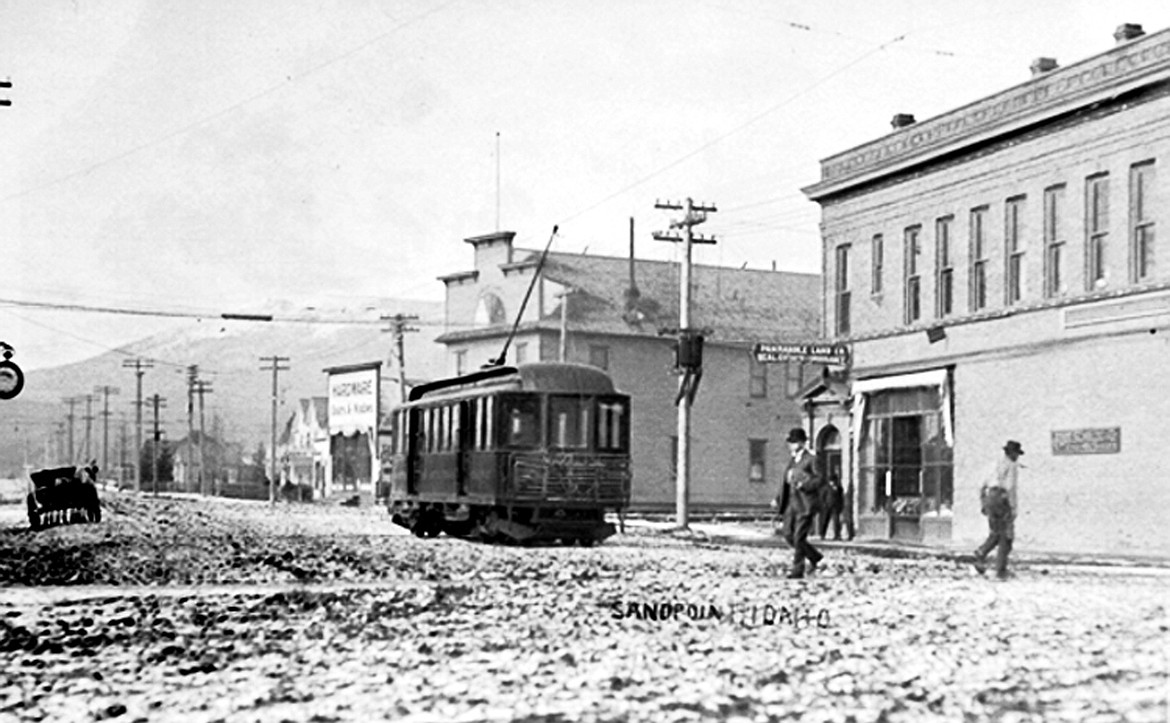 |
January 9, 2022 1:00 AM
From the archives of the
Bonner County History Museum
611 S. Ella Ave., Sandpoint, Idaho, 83864
208-263-2344
50 Years Ago
Sandpoint Daily Bee
Jan. 9, 1972 - WIND STORM WREAKS HAVOC
To many, the wind storm blowing through eastern Washington and northern Idaho may seem to have been going on forever. However, it has only been blowing hard since Friday and weather officials say the storm should have blown itself out by late Monday or early Tuesday. During its peak this morning an all-time high gust of 67 miles per hour was recorded at the Spokane Airport. During the storm's height, numerous towns in eastern Washington and northern Idaho lost electrical power due to downed power lines and telephone service was lost in several areas. Other damage included numerous signs blown down and roofs torn off. In Bonner County, Garfield Bay seems to have suffered the major damage for any single location, estimated by residents at $20,000 to boats, boat houses and several roofs which blew off during Saturday's high winds. At Schweitzer Ski Basin, gusty winds blew a chair on one of the lifts into a sheave assembly, stopping the chair in mid journey. Some skiers jumped to safety, while others waited 1½ hours for workmen to rescue them from their icy perches. The chair lift is still out of operation due to gusty winds.
•••
SKI REPORT
Schweitzer Basin near Sandpoint, Idaho – Temperature 18 degrees at 7:30 a.m. and overcast; four inches new snow; skiing excellent; four chair-lifts and one T-bar operating; the area is open daily.
100 Years Ago
Pend d'Oreille Review
Jan. 9, 1922 – SKATE BY GAS LIGHT
Although University of Idaho geologists examined the Clarksfork oil structure and reported no indication of oil in the basin, the boys of the Clarksfork vicinity are making use of the gas seepages which come up through the water. They locate the gas bubbles under the ice and drive spikes through to them, then light the jets that come through the holes and illuminate the surface of the ice where they skate.
•••
CITY BREVITIES
Critchell's dray line this week opened an office at 209 Cedar street (Note: in 2022, the site of Baxter's on Cedar), moving its headquarters from the City livery.
Sheriff Kirkpatrick has 24 prisoners at present at the county jail.
"To the Last Man," by Zane Grey, now on sale at P.O. News Stand.
•••
BOY SCOUTS HOLD RALLY ON SHORE OF LAKE
Meeting at the barracks on Second avenue Friday morning at 10 o'clock, Sandpoint's four troops of Boy Scouts hiked to the sand bar at the Northern Pacific bridge for an open-air mid-winter rally. Events were as follows: Scout pace; Knot tying; First aid race; Rescue race; Patrol broad jump; Antelope race; Tug-o'-war; Paul Revere race; Equipment race; Water boiling race and Signaling. Following the program's close, Scout Executive A.D. Dayton left with a number of the boys for the week-end camp west of the long wagon bridge on the south shore of the lake, remaining with them until late Saturday, when the party returned to town.
For more information, visit the museum online at bonnercountyhistory.org.
Recent Headlines
---