Lady Cats come up short in long-awaited return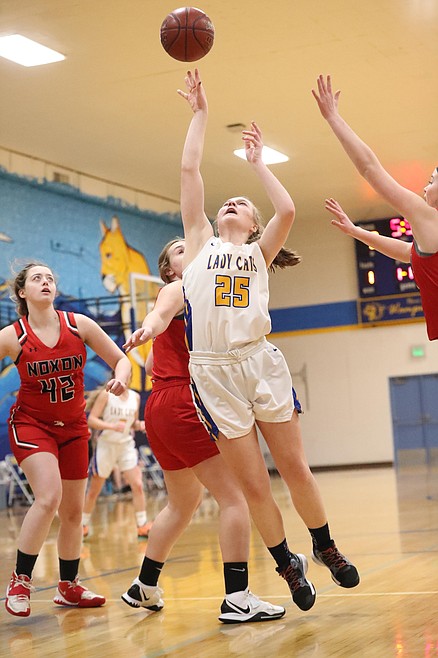 Grace Yancey elevates for a shot during Tuesday's game against Noxon.
(Photo by DYLAN GREENE)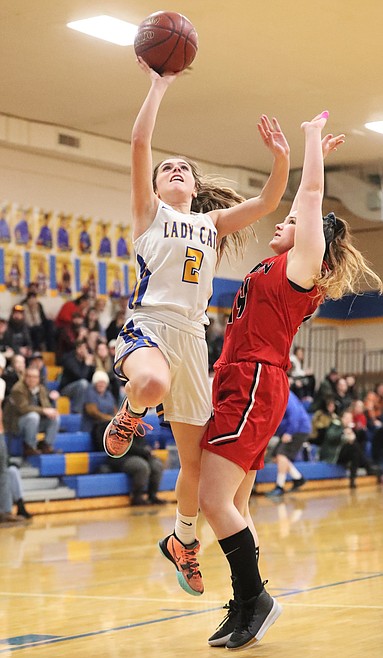 Paige Valliere rises up for a layup Tuesday.
(Photo by DYLAN GREENE)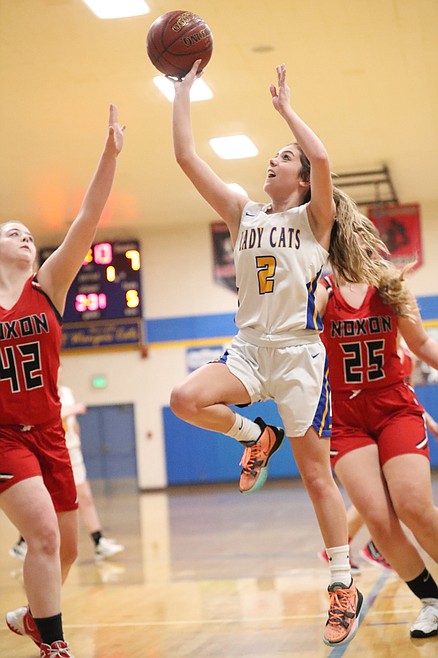 Paige Valliere attempts a driving layup Tuesday.
(Photo by DYLAN GREENE)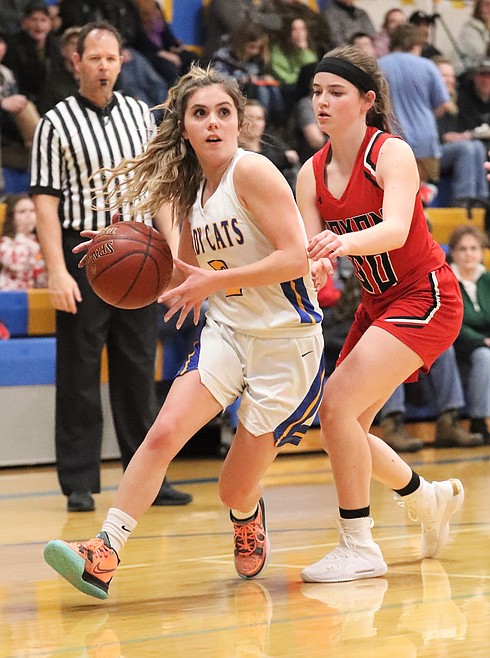 Paige Valliere looks to drive toward the paint Tuesday.
(Photo by DYLAN GREENE)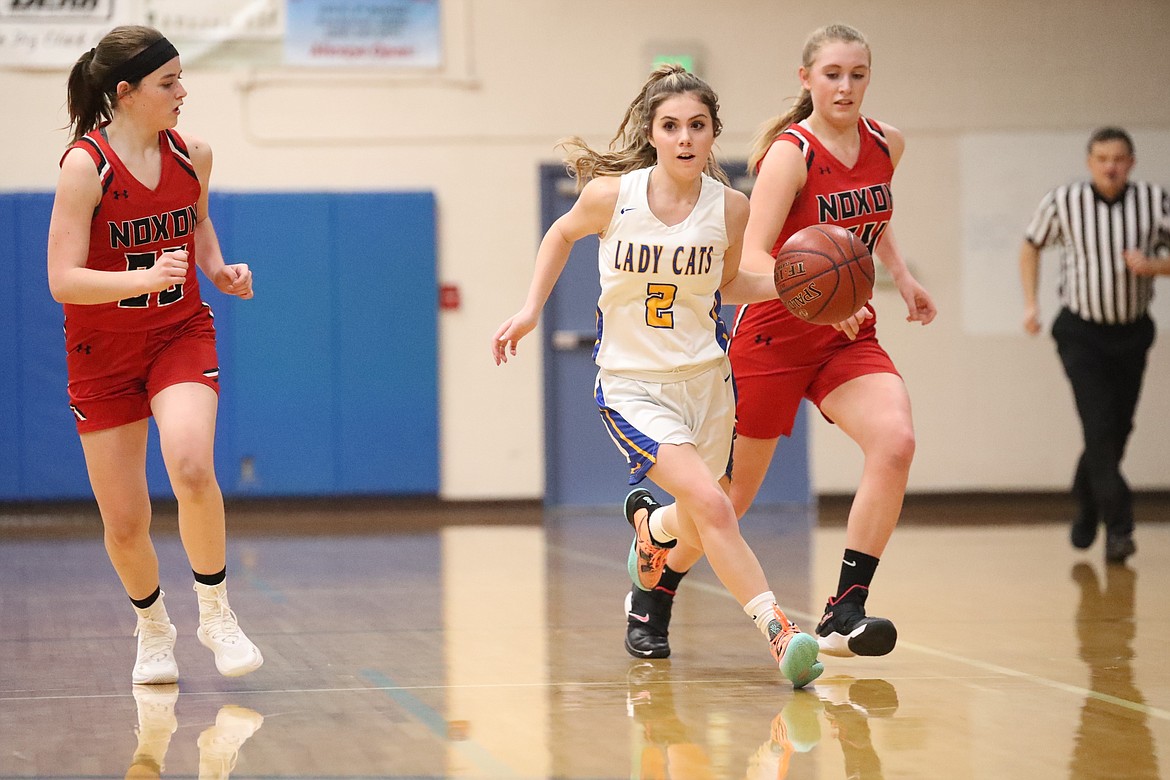 Paige Valliere brings the ball up the court Tuesday.
(Photo by DYLAN GREENE)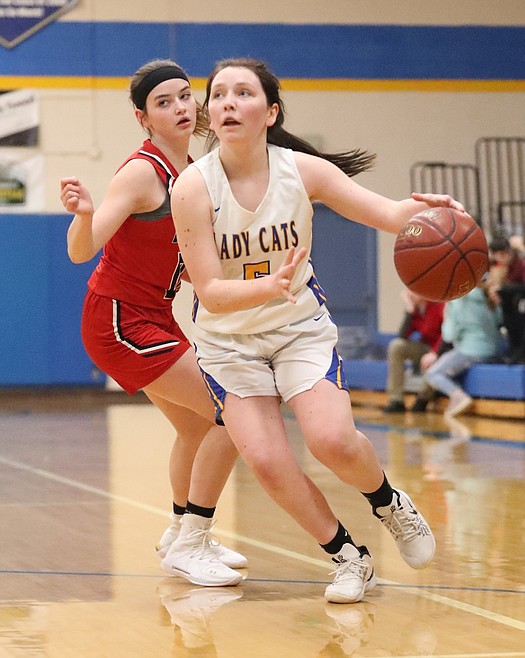 Lilly Reuter prepares to pull up for a jumper Tuesday.
(Photo by DYLAN GREENE)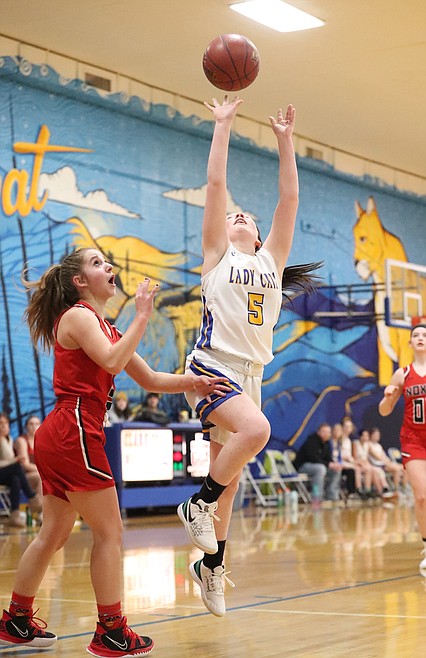 Lilly Reuter elevates for a layup Tuesday.
(Photo by DYLAN GREENE)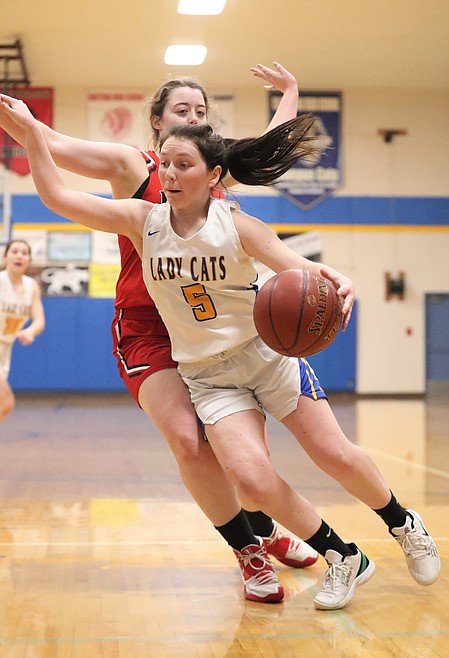 Lilly Reuter drives toward the basket Tuesday.
(Photo by DYLAN GREENE)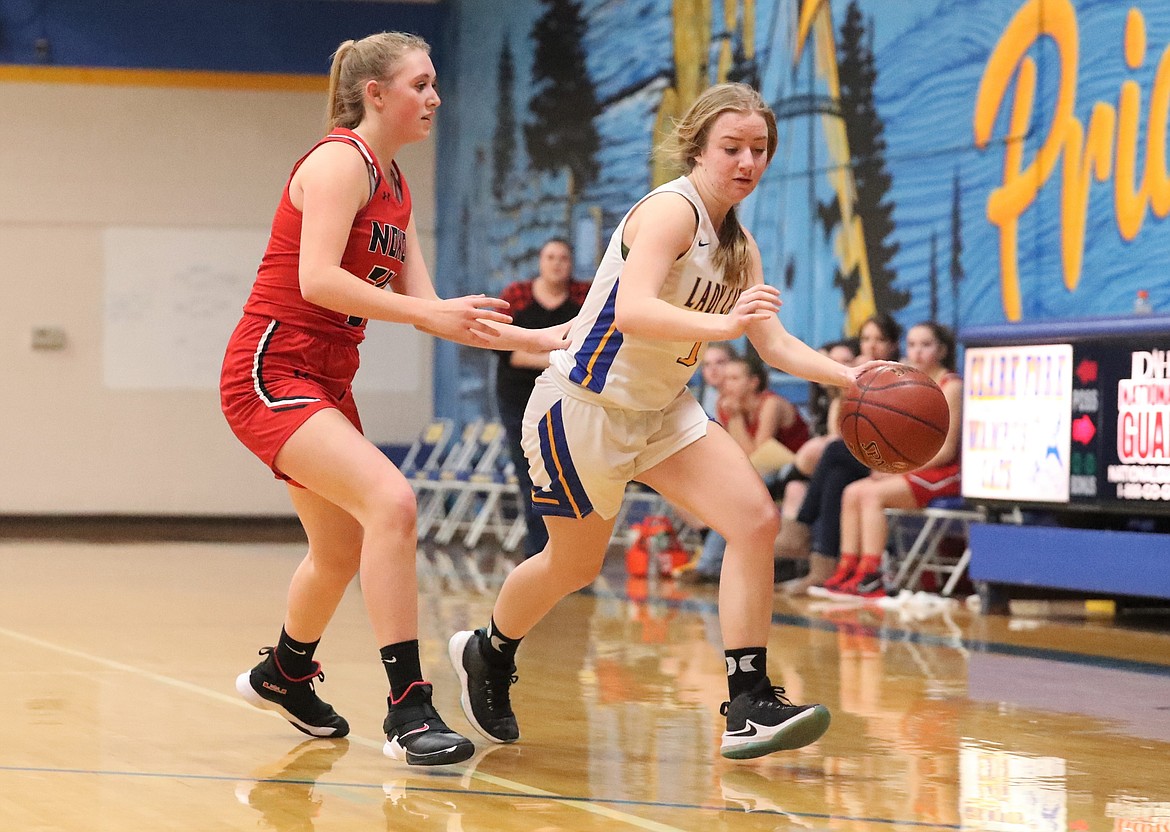 Katelyn Matteson looks to make a play Tuesday.
(Photo by DYLAN GREENE)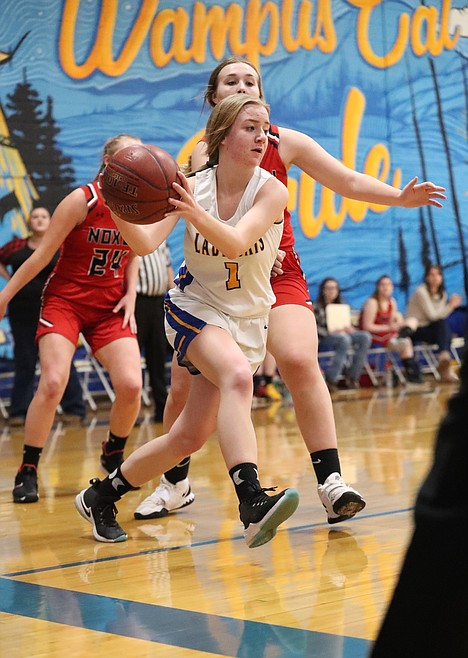 Katelyn Matteson drives baseline and makes a pass Tuesday.
(Photo by DYLAN GREENE)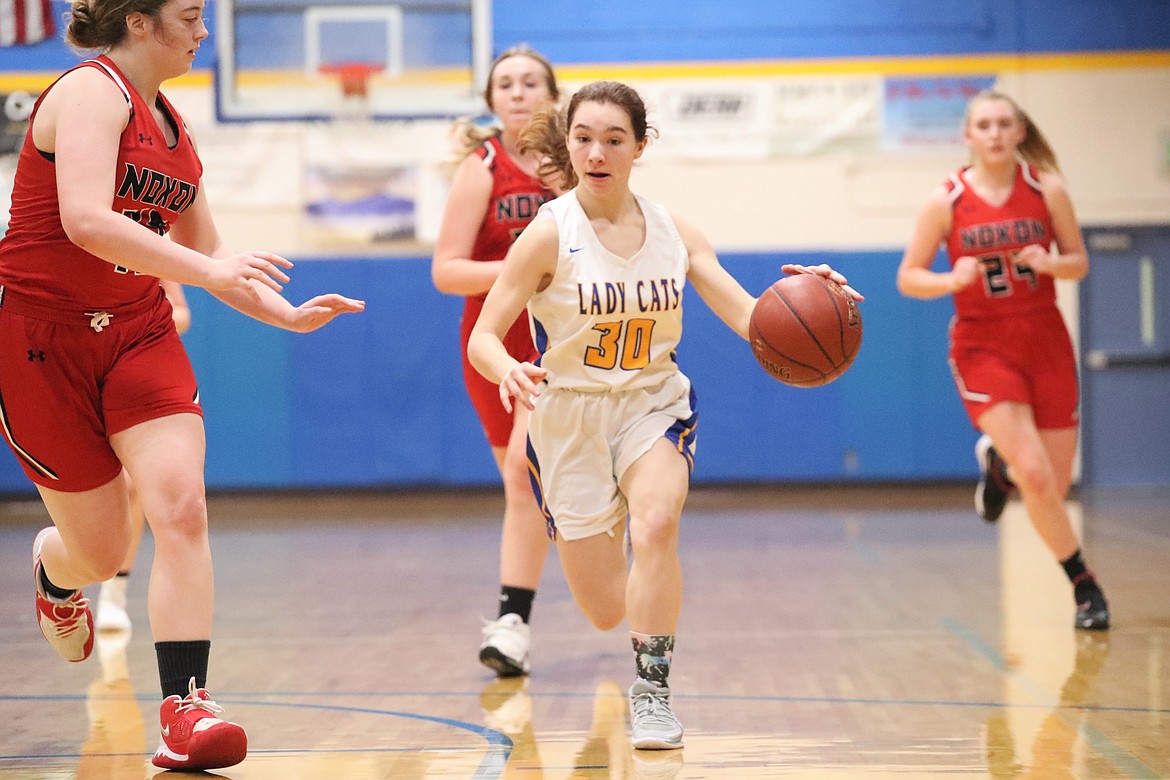 Hannah Thompson attacks the Noxon defense Tuesday.
(Photo by DYLAN GREENE)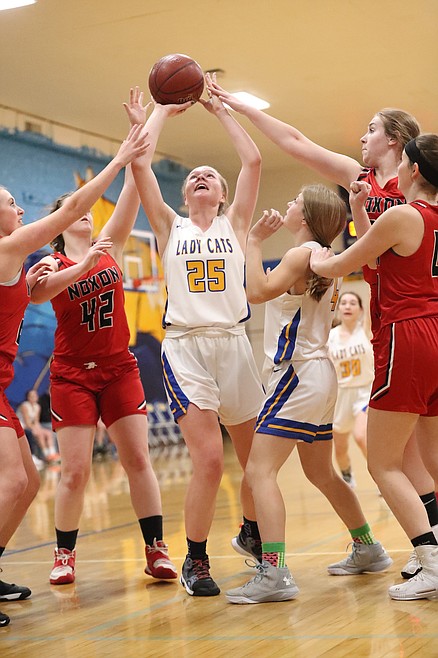 Grace Yancey rises up for a shot Tuesday.
(Photo by DYLAN GREENE)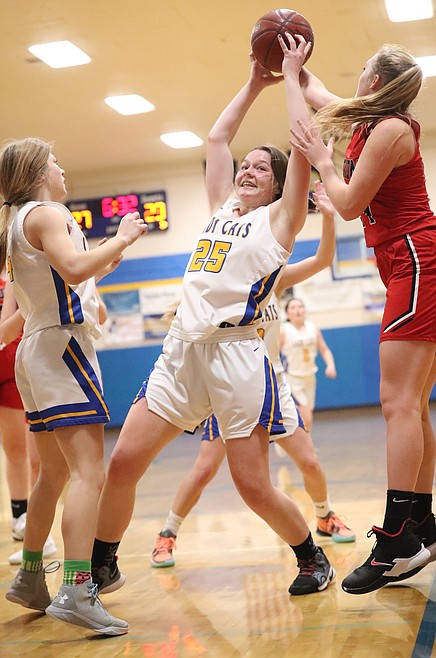 Grace Yancey battles for a rebound Tuesday.
(Photo by DYLAN GREENE)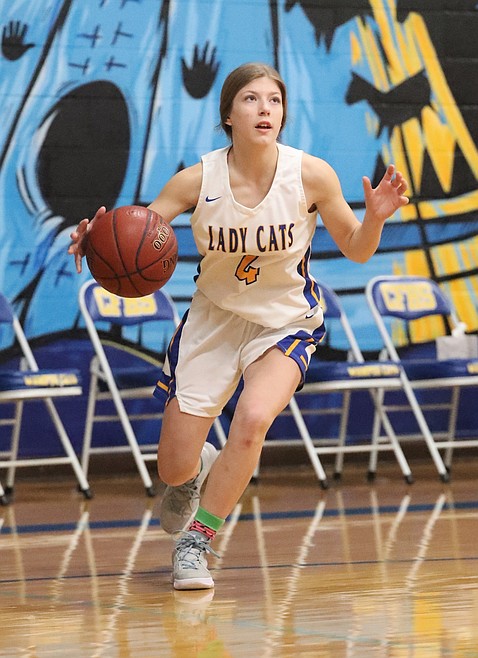 Eloise Shelton prepares to take a shot Tuesday.
(Photo by DYLAN GREENE)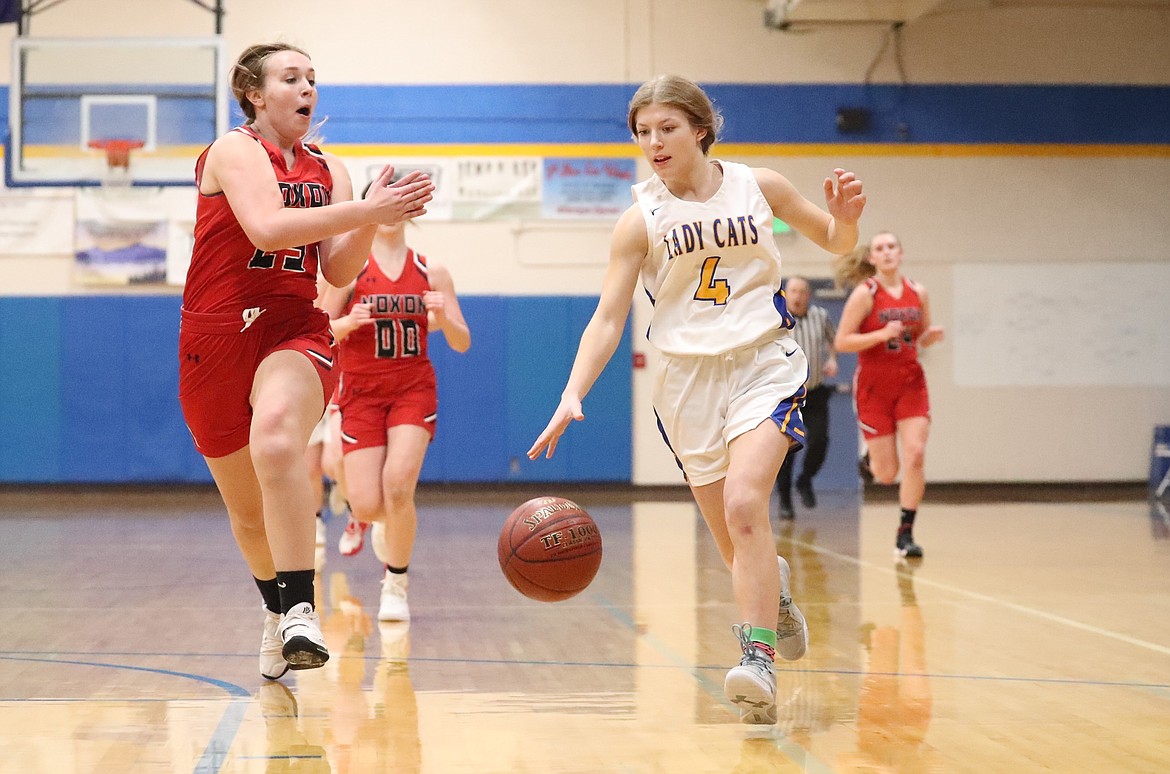 Eloise Shelton pushes the ball up the court on the fast break Tuesday.
(Photo by DYLAN GREENE)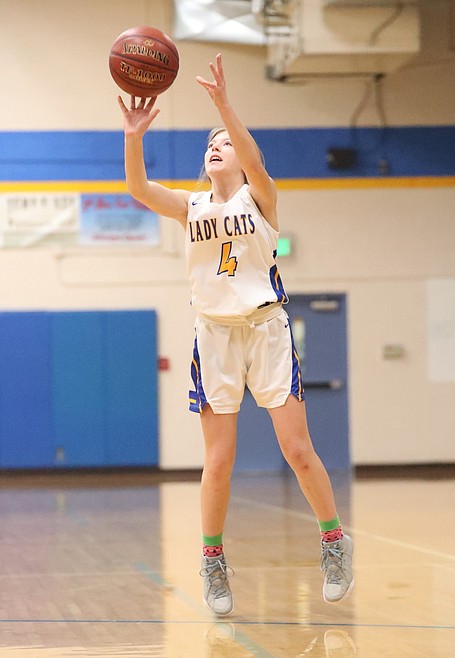 Eloise Shelton attempts a 3-pointer Tuesday.
(Photo by DYLAN GREENE)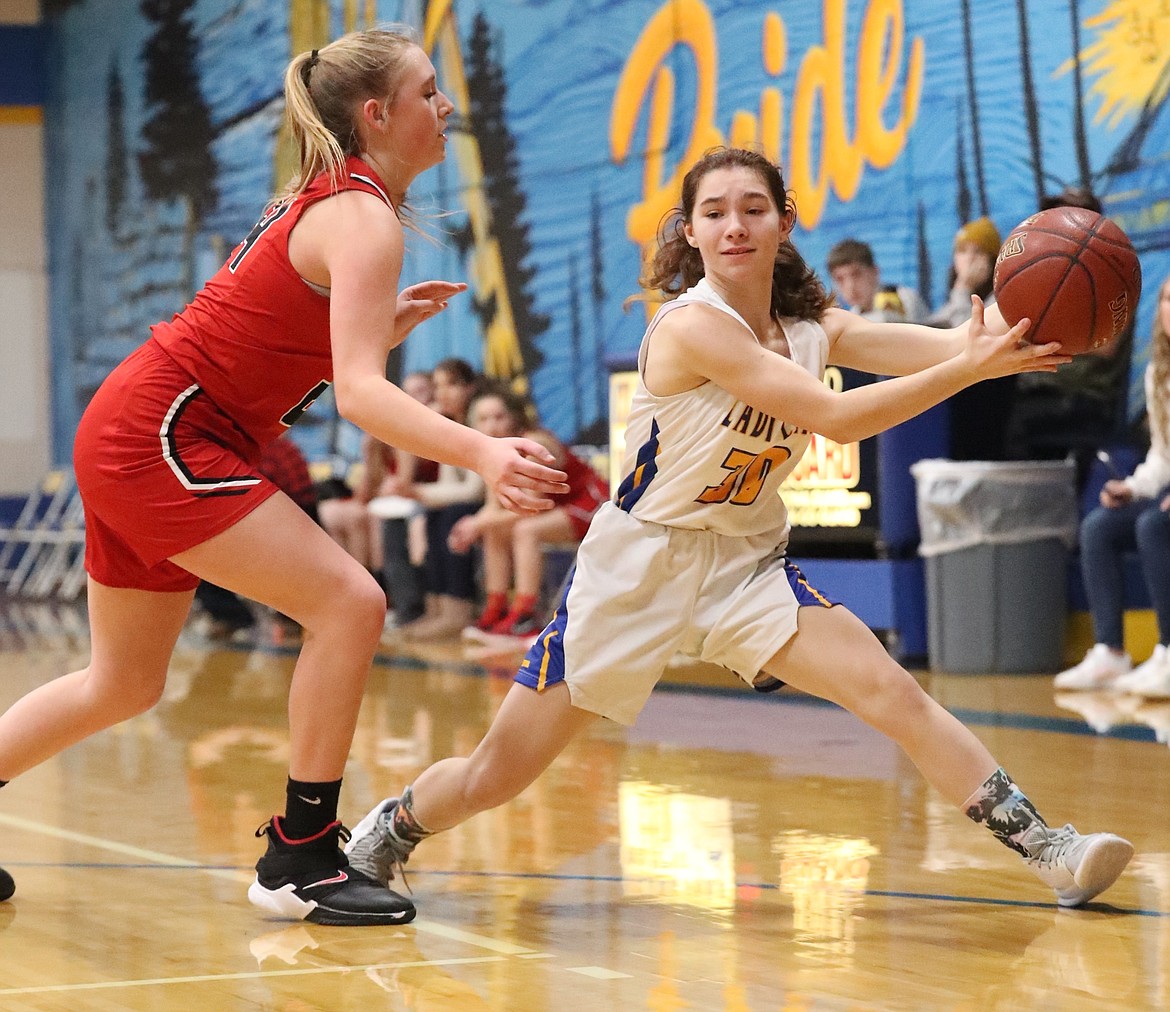 Hannah Thompson looks to pass the ball to a teammate during Tuesday's game.
(Photo by DYLAN GREENE)
Previous
Next
by
DYLAN GREENE
Sports Editor
|
January 11, 2022 11:34 PM
CLARK FORK — On Tuesday night, the Lady Cats saw another team for the first time in over three weeks.
Unsurprisingly, it took some time for Clark Fork to get reacquainted to the flow of an actual game, and in the end, that slow start cost them in a 40-39 loss to Noxon.
The last time we saw the Lady Cats on Dec. 18, they fell to North Idaho Christian in the Spartan Christmas Tournament title game. A pair of road games for Clark Fork last week were canceled due to weather. Head coach Jordan Adams said the long layoff between contests certainly played a role in their defeat to the Red Devils.
"They were ready for last week's games," she said. "We were so pumped to go and then they got canceled."
The Lady Cats trailed 9-6 at the end of the first quarter.
"I think what broke us was not being able to perform offensively in the first quarter," Adams said.
Despite the sluggish beginning, Clark Fork was in it until the final buzzer.
Entering the fourth quarter, the game was knotted at 27 all. The teams traded baskets early in the frame, but Noxon found a way to surge ahead to a 40-34 advantage with under two minutes left.
But these Lady Cats never quit and they kept grinding defensively. That drive allowed them to pull within a point with 18.6 seconds left after a free throw by Paige Valliere.
The Red Devils missed a pair of free throws on the other end and with 5.8 seconds left, the Lady Cats picked up the ball with a chance to win it.
Unfortunately, Clark Fork turned the ball over with .6 seconds left and was unable to steal the ensuing inbounds pass.
The Lady Cats cranked up the intensity down the stretch and nearly completed the late comeback. Adams was proud of her team's defensive effort in the fourth.
"We went into a full-court man defense instead of picking up at half court and I swear the harder I make them work, the better they do," she said.
Turnovers proved to be costly for the Lady Cats. They finished with 24 in the game and had nine in the final quarter.
"We had a lot of turnovers in this game, more than normal," Adams said. "One of my pet peeves is turning the ball over."
Clark Fork was desperate for an offensive spark in the second half and Valliere provided that. She scored all of her team-high 11 points in the final two quarters.
Over the summer, Adams said Valliere spent hours in the gym working on her game and that commitment is starting to payoff.
"Paige is awesome because this girl knew last year that her shot needed work," she said.
Lilly Reuter scored 10 points and knocked down a trio of 3-pointers. Scrappy Eloise Shelton tallied 5 points, six assists and four rebounds. Katelyn Matteson grabbed 5 points, five rebounds and four steals; and Grace Yancey finished with 4 points, 13 rebounds and three steals. Hannah Thompson added 4 points.
Clark Fork (1-7) heads to Priest River at 4:30 p.m. Thursday.
Noxon 9 12 6 13 — 40
Clark Fork 6 13 8 12 — 39
NOXON — Richter 5, Murray 2, Cano 5, Brown 17, Swanson 4, Boehme 0, Printz-Hay 4, Horner 3.
CLARK FORK — Matteson 5, Valliere 11, Shelton 5, Reuter 10, Yancey 4, Thompson 4.
Recent Headlines
---