Bonner County History - Jan. 11, 2022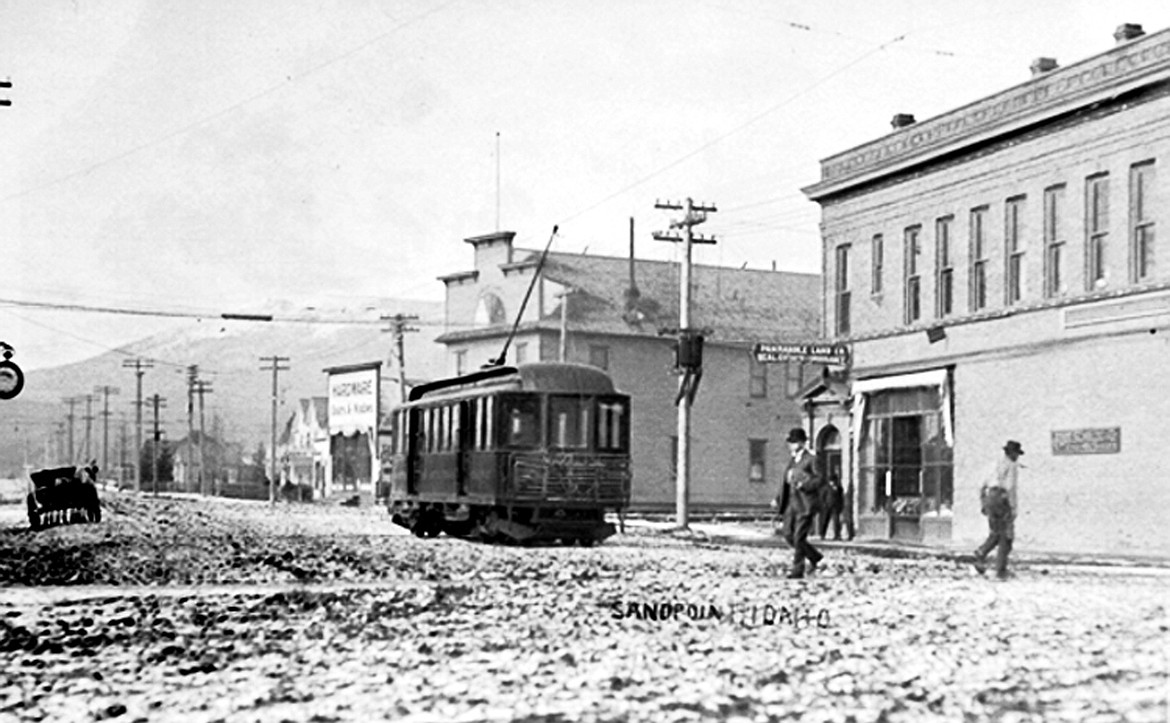 |
January 11, 2022 1:00 AM
From the archives of the
Bonner County History Museum
611 S. Ella Ave., Sandpoint, Idaho, 83864
208-263-2344
50 Years Ago
Sandpoint News-Bulletin
Jan. 11, 1972 – MUSIC RECITAL
Mrs. Myrvin Bergstrom held a combined Christmas party and recital for her students at First Presbyterian Church Dec. 31, using the music of Joseph Haydn. Participating were Sidney Ebbett, Lynnea and Randy Schmautz, Steve Neuder, Kristie Weisz, Zale Palmer, Kathy Dundon, Joyce and Jay Nelson, Leslie Rogers, Donna and Lynne Stockman, Caroline O'Brien, Wayne and Jimmy Schulze, Nancy Finney, Brett Kirking, Jeff Kalb, Corrie Rhodes, Candy Kemp, Linda Haglund, Pammy and Tonya Howell, LaDonna Brewer, Laurie Newton, Glenn Davis, Dana Pelton, Susan Compton, Linda Snider, Ronald Green and Shane Cochran.

•••
LEGS BROKEN IN SLEDDING ACCIDENT
Brian Spade, age 10, had the misfortune to break both legs in a sledding accident Sunday at the Pascal Spade ranch at Sagle. The breaks are above the knees so he will have both legs in casts for some time. Brian, a Sagle School student, will live with his grandparents, the Pascal Spades, until his legs heal.
•••
PROUDLY WE SALUTE…
Dale E. Martin, son of Mr. and Mrs. Melvin G. Martin of Sandpoint, was recently promoted to Specialist 4 in a ceremony conducted at the Des Moines, Iowa, Army Recruiting Main Station. Martin, a native of Sandpoint, enlisted in the U.S. Army Dec. 22, 1970. A 1970 graduate of Sandpoint Senior High School, he worked for M-J Food City until entering the military.
100 Years Ago
Pend d'Oreille Review
Jan. 11, 1922 – MASKED BANDITS WORK FAST
Two masked men, armed with revolvers, held up a number of men in the lodging house above the B&D poolhall Sunday night, taking a total of about $50. They entered a room at the lodging house unnoticed and so quickly turned the victims to the wall with their hands up that identification was almost impossible.
•••
CITY BREVITIES
The family of H.E. Krebs was released from quarantine after a siege of several weeks. Mr. Krebs and his daughter, Winnett, were both ill with smallpox.
•••
ICE HARVEST IN FULL BLAST
The Sandpoint Ice & Fuel company is cutting 11-inch ice at the Humbird booms. John Selle says it is the finest ice he has cut since he has been the town's ice man. The ice company will put in 800 tons and is employing 40 men this week with the icecutters and teams. The Pend d'Oreille creamery is putting up 200 tons which is being cut near the city dock, and several local firms are putting in their ice supply this week.
•••
BUNGALOW-PACK RIVER VALLEY NEWS
We are all wearing a smile these days and why shouldn't we, when we get daily R.F.D by our doors? A New Year gift from Uncle Sam. Everyone was busy the last few days nailing up mail boxes along the newly extended route in anticipation of the mail man.
Sleighing is fine these days, enough of the white having fallen to make good travel.
For more information, visit the museum online at bonnercountyhistory.org.
Recent Headlines
---