Spartans prep for Battle of the Buck; War of the Waters postponed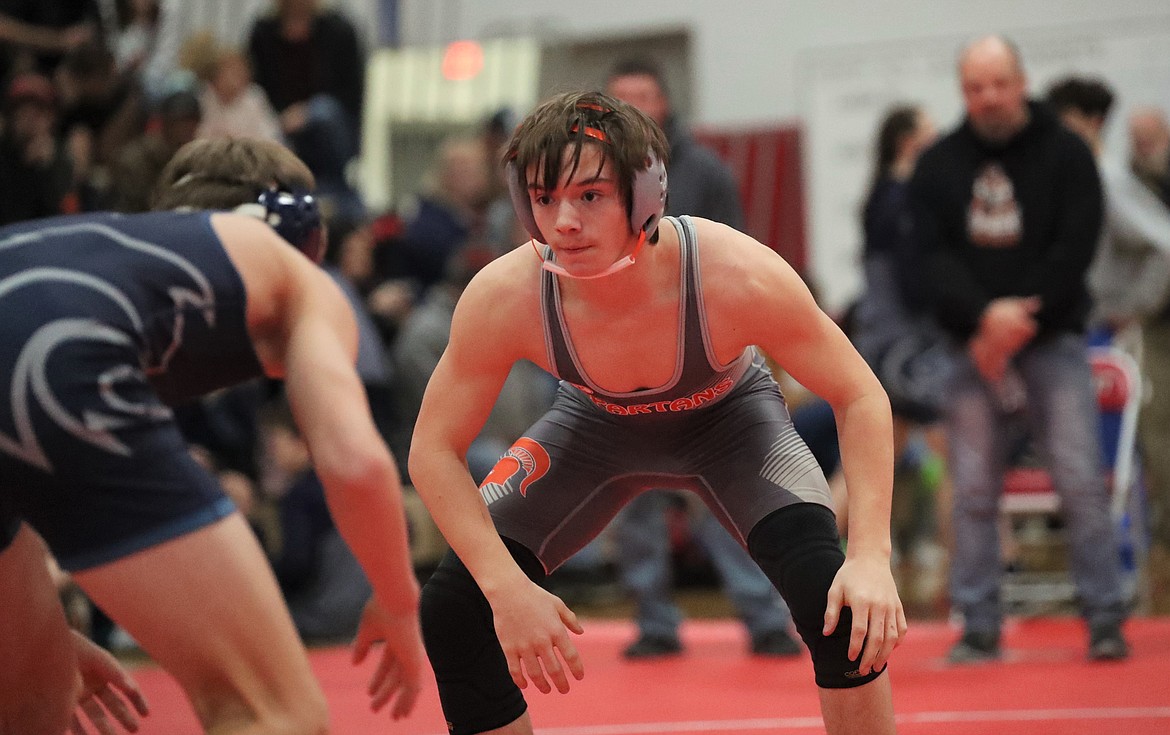 Priest River's Collin Magers competes in the Blizzard JV Tournament in Sandpoint earlier this season. The Spartan wrestling team hosts a War of the Waters dual with Timberlake at 6 p.m. tonight.
(File photo by DYLAN GREENE)
|
January 12, 2022 1:00 AM
Editor's note: This story has been updated to reflect the postponement of the War of the Waters dual
PRIEST RIVER — A brutal snowstorm rolled into the area last Wednesday resulting in the postponement of basketball games at Kellogg — the only Priest River events that were on the schedule over the past week.
The weather has finally calmed down (at least we thought it had) and now we're back on track for another busy week in Spartan sports.
It was all supposed to kick-off at 6 p.m. tonight with the War of the Waters wrestling dual between Priest River and Timberlake, but that event was postponed following the cancelation of school Wednesday in the West Bonner County School District. The event will be rescheduled.
Instead, the first action of the week takes place at 4:30 p.m. Thursday when the Priest River girls basketball team hosts a rubber match with Clark Fork. The teams have split their two meetings so far this season. This will be the Spartans' first game since Dec. 21 at Bonners Ferry.
Boys basketball will take the court at 7:30 p.m. Thursday to host Immaculate Conception Academy.
On Saturday, the Priest River basketball teams head to Timberlake for the Battle of the Buck spirit competition. The event returns after a one-year hiatus due to COVID-19. The girls will face the Tigers, one of the best teams in the 3A classification, at 4 p.m., followed by the boys at 6 p.m.
The wrestling team will compete in the River City Duals on Friday and Saturday in Post Falls.
Priest River has also rescheduled its road basketball games against Kellogg. The girls will travel to the Wildcats at 7 p.m. on Thursday, Feb. 3, while the boys will make the trip on Tuesday, Feb. 15 for a 7 p.m. tipoff.
Recent Headlines
---