Jim 'Jay' Russell, 62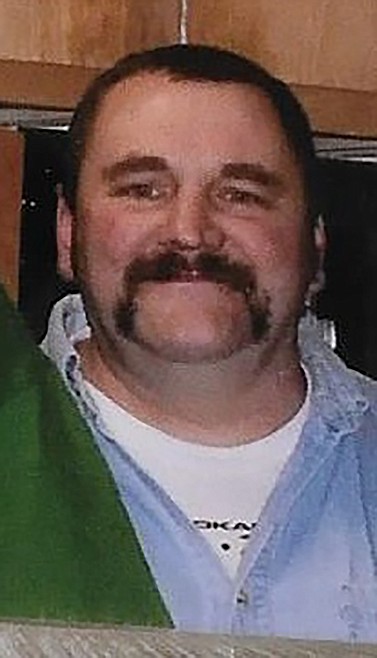 |
January 13, 2022 1:00 AM
Jim "Jay" Russell, 62, loving father and beloved husband left this world to go and be with his Lord and Savior on Friday, December 31, 2021.
He was born on March 3, 1959, to Jim and Bessie Russell in Salt Lake City, Utah. He attended Sagle Elementary, and Sandpoint Sr. High.
Jay met the love of his life, Susan Jackson, in 1974. They were married on June 24, 1979, in Sagle, Idaho, where they built a wonderful life together, after briefly living in Greenacres, Washington, for Jay's job at Long Lake Lumber Company. At this same time Jay and his dad started a satellite TV business where they built and sold the first wire mesh satellite dishes in existence. In 1982, Jay, Sue and Jim took a short trip to Alaska to sell satellite systems, a venture that did not work out, but made for an awesome adventure when Jay caught a 79-pound king salmon, one of his proudest moments.
Upon coming home from Alaska, Jay and Sue settled into raising a family. On September 19, 1984, they welcomed Michael James Russell; and on February 6, 1986, they welcomed Mathew Scott Russell.
Jay's family was his whole inspiration for living. His two boys and his wife were his pride and joy and remained so up and to his final breath. Jay and his family built their home in Sagle, where they still call home.
Jay drove dump truck for several different companies as an independent contractor. Over the next 20 years along with the trucking business Jay and Sue also logged the mountain. Jay also worked seasonally in Arkansas as a millwright and a machinist. He spent years driving back and forth to El Dorado, Arkansas, for his job at Anthony Forest Products. He was proud to be able to take Michael down with him for one of his last six-month stays. Jay was a hard-working man his whole life, and instilled this in both his boys.
Jay loved being outdoors, he called the mountain his office with a view. He enjoyed hunting, fishing, snowmobiling, nice things and good food. Jay also loved being Papa to Mathew's children, 5-year-old Hudson Charles and 2-year-old Addison Patricia, who will forever love their Papa. Jay was a great father, husband and friend to many and will be forever missed.
Jay was preceded in death by his mother and father.
He is survived by Susan, his wife of 42 and a half years; his two sons, Michael Russell and Mathew (Julie) Russell; three grandchildren, Dean (Chloe) Ramey, Hudson and Addison Russell; his brother, Monte (Tracey) Russell; his sister, Suzie (Jeremey) James; his brother, Robert (Sharon) Mellon; his sisters, Joyce (Bob) Felton, Rene Wilkonson and Janet Russell; and many nieces, nephews, family and friends. RIP my love, until we meet again. We love you forever.
Lakeview Funeral Home in Sandpoint is handling the arrangements. Please visit Jay's online memorial at www.lakeviewfuneral.com and sign his guest book.
Recent Headlines
---