Lady Cats soar past Kootenai in league opener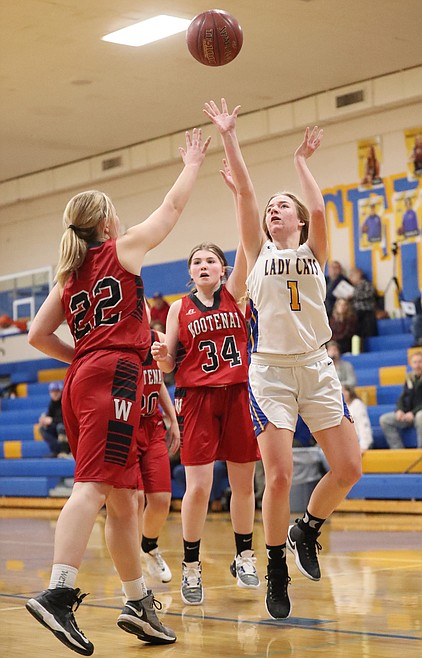 Senior Katelyn Matteson attempts a shot over a Kootenai defender Friday at CFHS.
(Photo by DYLAN GREENE)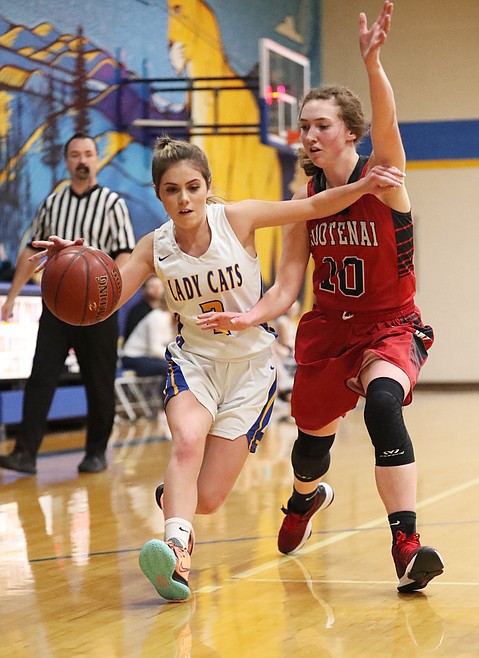 Paige Valliere drives toward the paint Friday.
(Photo by DYLAN GREENE)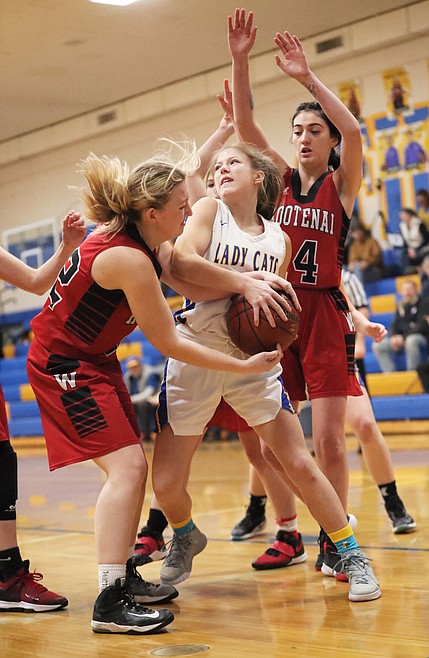 Eloise Shelton fights for a rebound Friday.
(Photo by DYLAN GREENE)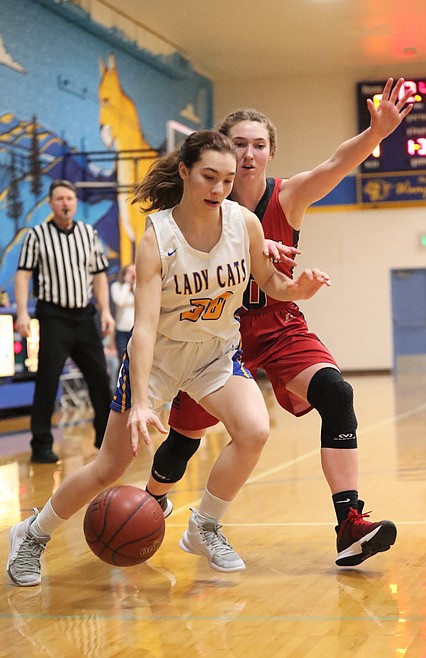 Hannah Thompson drives toward the basket Friday.
(Photo by DYLAN GREENE)
Previous
Next
|
January 14, 2022 11:34 PM
CLARK FORK — It was all Lady Cats on Friday night.
Suffocating defense allowed Clark Fork girls basketball to blow past Kootenai 42-10 in the North Star League opener for both teams.
With Mullan out of the picture this season, the Warriors are the only squad that stands between the Lady Cats and a district title. Clark Fork showed its league foe just how tough it's going to be to keep them from grabbing it.
The Lady Cats forced 33 turnovers.
"That's great because we preach defense," head coach Jordan Adams said.
When running a zone defense, Clark Fork typically utilizes a 1-2-2, but Adams decided to go with a 1-3-1 against the Warriors.
"We have just been kind of practicing it off and on in practice just to have it as a backup ... but we switched it up and it worked out really well," she said. "We also have a ton of hustlers like Eloise [Shelton], who is all over the place."
The Lady Cats led 22-4 at the half and only allowed Kootenai to make one basket in the first two quarters.
Clark Fork kept its foot on the gas pedal in the third quarter, outscoring the Warriors 16-0.
Adams said everyone contributed to the dominant win.
Katelyn Matteson led the way with 13 points, six steals and four rebounds. Matteson was in a groove offensively and Adams said it was nice to see the senior knock down some shots.
"Katelyn just found her comfort zone this evening and she just hung out in it," Adams said.
Shelton grabbed 10 points and five rebounds, Hannah Thompson secured 8 points and five steals and Lilly Reuter added 5 points, six rebounds and six steals. Grace Yancey had 6 points and 11 rebounds.
The Lady Cats (2-7, 1-0 NSL) head to Wallace on Tuesday.
Kootenai 1 3 0 6 — 10
Clark Fork 6 16 16 4 — 42
KOOTENAI — Tiller 4, Defoort 0, Addington 2, Thaut 1, Glessner 3, Shilling 0, Offerman 0, Phillips 0.
CLARK FORK — Matteson 13, Valliere 0, Shelton 10, Reuter 5, Drinnon 0, Herrick 0, Leadbetter 0, Yancey 6, Thompson 8, Bersceid 0, Weymouth 0.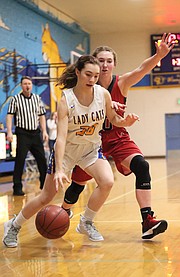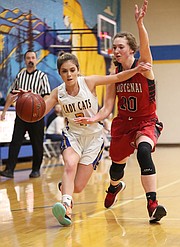 Recent Headlines
---