Jackie Joy Bortoluzzi, 72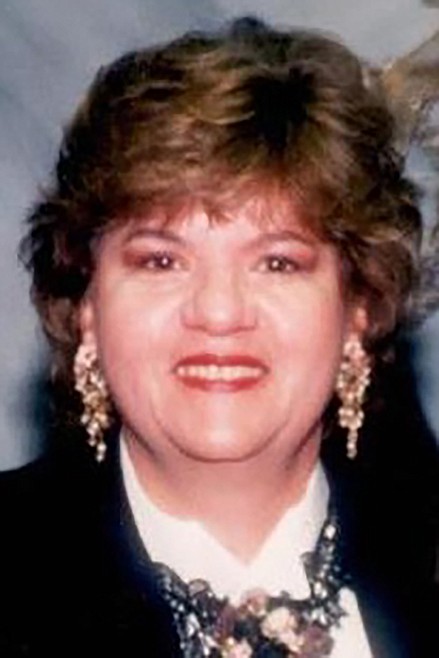 |
January 15, 2022 1:00 AM
Jackie Joy Bortoluzzi, at age 72, went to be with the Lord on December 11, 2021, at Kootenai Health, with her husband by her side. It was a peaceful passing as she yielded her spirit, while her husband was praying for her.
She leaves behind her husband of 32 years, Floyd Bortoluzzi; one son, from a previous marriage, Michael Bonnin; and two stepchildren, David Bortoluzzi and Crystal Bortoluzzi; along with seven grandchildren, Madison Bortoluzzi, John White, Steven Mead, Michelle Cervantes, Brittiney Thomas, Ashlyn Bortoluzzi, Aries Jude Mead, Terrence Cervantes, Kailyn Cervantes and Rowyn Milton; a sister, Jane Piccinonno, who loved their Sunday chats; and niece, Stacey Hogue, who loved the after-Christmas shopping sprees with Auntie and Mom.
She was born in Chicago, Illinois, and moved to Long Beach, California, in 1959, with her family, where she graduated from Millikan High School in 1966. She retired, as the office coordinator, from Western University of Health Sciences in Pomona, California, in 2006. She then moved to the home she and her husband had purchased in Sagle, Idaho, to enjoy a relaxing, peaceful and quiet retirement.
She had a passion for the ministry and enjoyed being a jail chaplain and sharing the word of God with the inmates. She was also on the board for Freedom House and often helped, as needed, at Sweet Magnolia. She loved the Lord and was part of the of the prayer chain at our church and led a women's Bible study at North Summit Church. On her desk her Bible is still open, and the notes written in her notebook, for the next lesson that she never got to teach because of the COVID which took her life.
She loved to quilt and could do some amazing works of art with needle and thread. Besides making quilts for family, and friends, she would often make them for families with newborn babies and charity events. Several of her quilts are hung around the home and are better than any picture you could buy.
We may have bought the house together, but it is she that made it into a home. I am going to miss her greatly and am looking forward to being reunited with her in heaven, worshiping our Lord and Savior Jesus Christ in our glorified bodies.
Family and friends are invited to sign the online guestbook, for Jacquelyn, at coffeltfuneral.com.
Final arrangements have been entrusted to Coffelt Funeral Service.
Recent Headlines
---