Rapid tests, delayed detection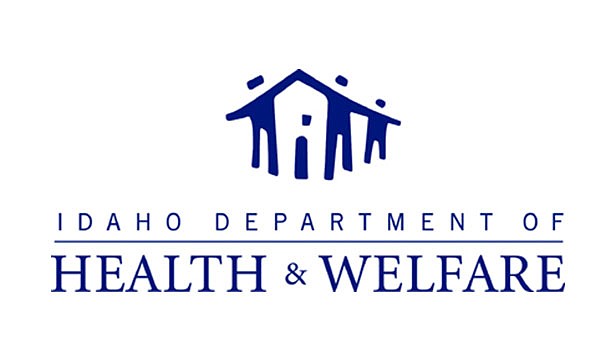 by
BILL BULEY
Hagadone News Network
|
January 19, 2022 1:00 AM
▶️ Listen to this article now.
An Idaho health care official said Tuesday that rapid antigen tests have lower sensitivity than other tests, which means delayed detection of COVID-19.
"In general, rapid tests across the board, regardless of the variant of concern, do have a lower sensitivity than PCR tests," said Dr. Christopher Ball, chief of the Idaho Bureau of Laboratories.
"We would expect there would be a bit of a delay between the ability to detect an infection early on with an antigen test versus PCR test," he added.
The Department of Health and Welfare held a media briefing about COVID-19 in Idaho. Ball was joined by DHW Director Dave Jeppesen; Elke Shaw-Tulloch, administrator for the Division of Public Health and Dr. Kathryn Turner, deputy state epidemiologist.
COVID-19 cases have surged lately — a record single-day mark of 3,266 cases reported Monday in Idaho — primarily attributed to the omicron variant, which is considered more contagious but less dangerous than delta.
Because of the rapid rise, about 28,200 outstanding positive laboratory results are pending local public health district review and follow up.
Ball said there is strong demand for testing statewide, but those tests may not be available. He said local availability for over-the-counter rapid antigen tests is "incredibly unpredictable."
Access to PCR testing is available, free, in some pharmacies,
He said people should not stress if they can't be tested for COVID-19. If they have coronavirus symptoms, they should stay home. If they get worse, seek medical care. Maintain social distance and wear masks in public.
"And hopefully within the coming weeks testing availability that is both convenient and affordable will be more available," he said.
The Biden administration on Tuesday launched its website for Americans to request free at-home COVID-19 tests.
Shaw-Tulloch said the omicron variant has not hospitalized people at the rate delta did before Christmas, but it is taking a toll.
"We are clearly seeing more and more people getting sick," she said.
Kootenai Health reported it had 80 COVID-19 inpatients on Tuesday, with 20 requiring critical care.
On Monday, there are 198 people hospitalized in Idaho with suspected or confirmed cases of COVID-19, with 41 in ICU. ON Sept. 24, there was a high of 793 people in Idaho hospitalized with suspected or confirmed COVID-19.
In Idaho, 4,282 deaths have been attributed to COVID-19. Most, 85%, were people over the age of 60. About 5.5% of deaths in Idaho were people under the age of 50.
The state's positivity rate for the virus is more than 25%, the highest yet, and some health care providers have recently reported positivity rates of 50%, Jeppesen said.
Shaw-Tulloch said there are more empty shelves in stores, more employees missing work, more delays in service and more families with children in school being affected.
"The impact of the pandemic is very real and it's very much continuing right now," she said.
The virus continues to mutate and evade immunity, she said, and it's unknown how long it will go on.
She urged people to get vaccinated, boosted and wear masks. Officials have lately said cloth masks, worn by many since the pandemic began, are not as effective as medical grade.
"While any mask is better than no mask, we encourage you to increase the quality of your mask," Shaw-Tulloch said.
She said everyone age 2 and older not fully vaccinated should wear a mask indoors in public places.
She added that as recommended by the CDC, masks should be worn indoors in areas of "substantial or high virus transmission," regardless of vaccination status.
In Idaho, 43 of 44 counties are considered "high-immunity transmission."
Jeppesen said if current trends continue, Idaho's hospitals could return to crisis standards of care within weeks.
Recent Headlines
---