Woman killed in hit-and-run collision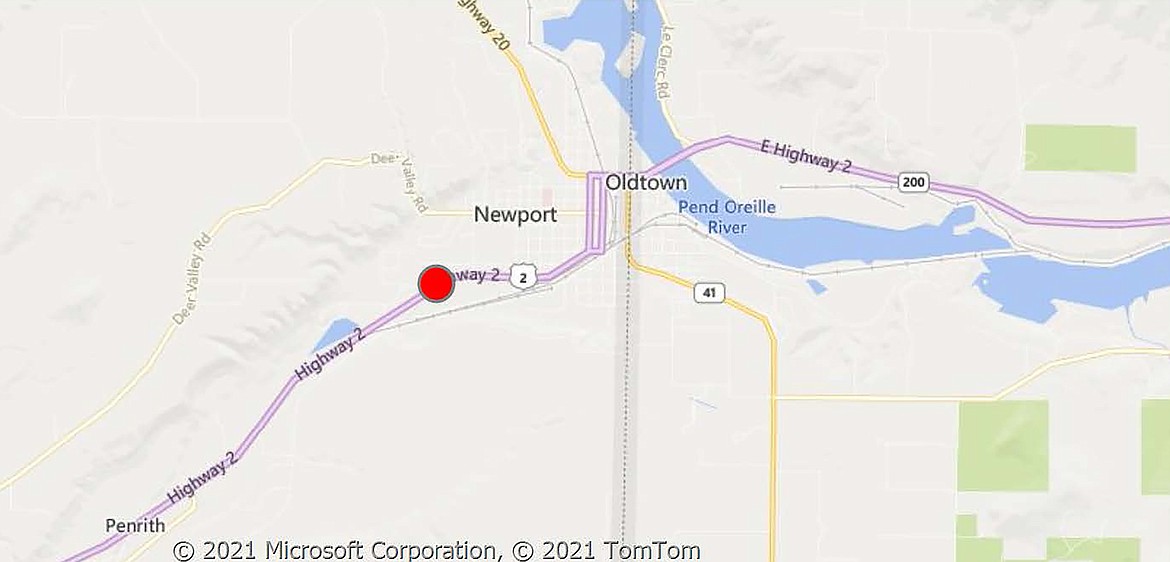 Washington State Patrol is seeking information involving a fatal hit-and-run collision on State Route 2 in Newport. A woman walking southbound was struck and killed Monday evening by the driver of a late model Toyota Highlander.
(Courtesy illustration)
|
January 19, 2022 1:00 AM
NEWPORT — A female was struck and killed in a hit-and-run collision in the city on State Route 2 on Monday evening, according to the Washington State Patrol.
The woman was walking southbound on SR2 at about 6:45 p.m. on the northbound shoulder of the roadway in front of Newport Elementary when she was struck by a vehicle, WSP officials said in a press release. Evidence from the scene indicates the vehicle came to rest in a snowbank on the east side of the roadway, backed up and immediately fled the scene, WSP public information officer Sgt. Greg Riddell said in the release.
The female was pronounced deceased at the scene. Her age and identity are not being released at this time.
Troopers responded to the school after receiving a 911 phone call from a resident who reported hearing a collision at 333432 SR 2 at 6:45 p.m. Several minutes later, 911 advised a pedestrian had been struck and was lying in the snowbank along the highway.
WSP said the reporting party indicated the pedestrian was unresponsive and aid was requested. Additional information indicated the vehicle involved had left the scene headed north towards Newport.
Debris from a Toyota was found scattered at the scene and WSP officials said video evidence indicated the fleeing vehicle is likely a dark late model (possibly 2022) Toyota Highlander. There would be damage to the hood and/or bumper of the vehicle as a result of the collision, Riddell said.
WSP Detective Ryan Spangler is seeking any information and/or witnesses of the collision or information on the vehicle and its driver. Anyone with information is requested to please contact Detective Spangler by phone at 509-227-6644 or via email at Ryan.Spangler@wsp.wa.gov.
Recent Headlines
---