Rotary donates $75K to LPOSD after-school programs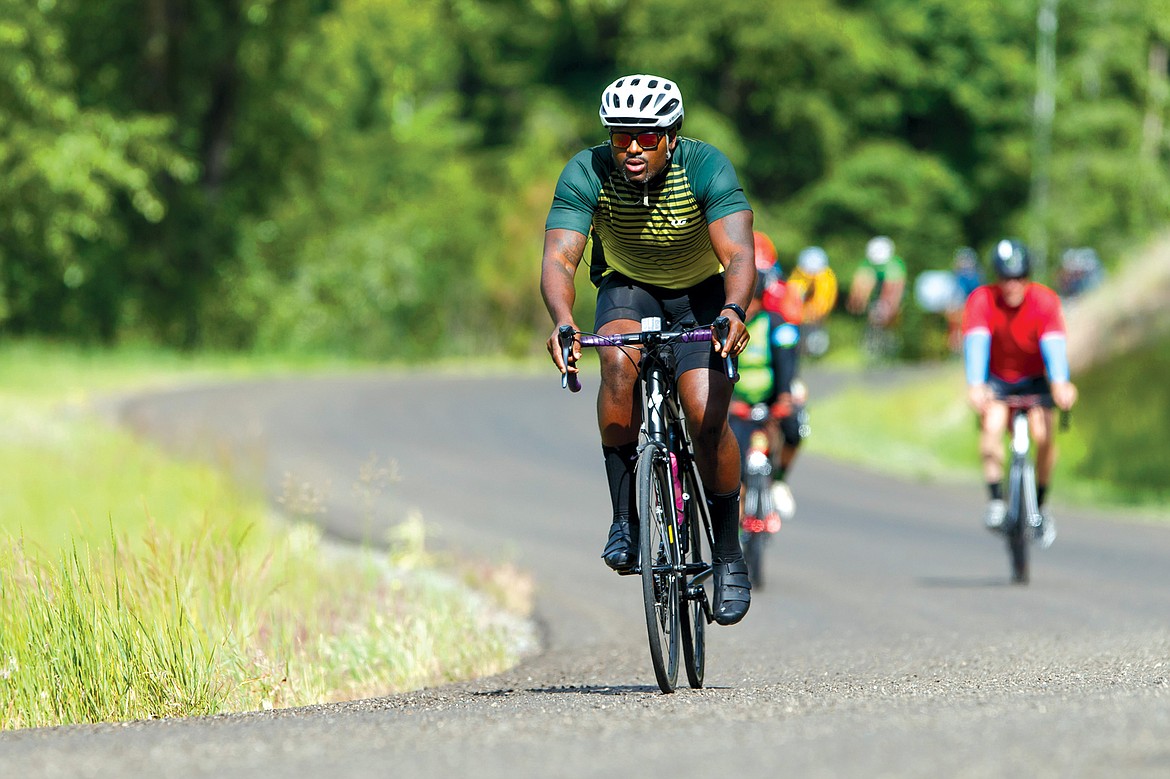 Riders compete in a past CHAFE 150 Gran Fondo bicycling event. On Wednesday, Sandpoint Rotary donated $75,000 from funds raised by the CHAFE 150 bicycle ride to benefit the Lake Pend Oreille School District's after-school programs.
(Photo courtesy JASON DUCHOW PHOTOGRAPHY)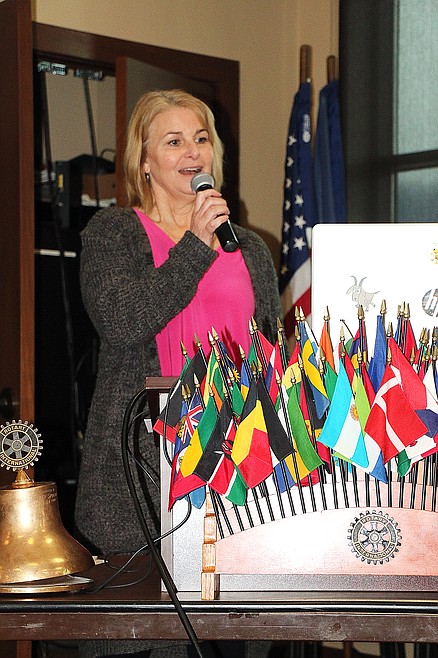 Hope Elementary principal Sherri Hatley talks about the Book Trust program at the Sandpoint Rotary Club meeting on Wednesday.
Previous
Next
by
ANNISA KEITH
Staff Writer
|
January 21, 2022 1:00 AM
SANDPOINT — On Wednesday, Sandpoint Rotary donated $75,000 from funds raised by the CHAFE 150 bicycle ride to benefit the Lake Pend Oreille School District's after-school programs.
District officials also were told that funds raised from the ride will go toward the district's Book Trust program, which aims to put more books in the hands of district students.
"We were here three years ago pitching our project to expand after-school programs for elementary school aged kids, and to support literacy," said Andra Murray for LPOSD. "The CHAFE is important to our community, we put over $700,000 into education in our community."
Murray explained Wednesday that the after-school programs have been able to expand to more remote areas of Bonner County, and employ area high school students.
"We were able to expand our after-school programs to an additional site at Southside Elementary, which is the furthest from town, and the place where our needs assessment told us that access to after school care was the most difficult. We now run after school programs at Farmin-Stidwell, Kootenai, and Southside Elementary serving over 150 kids in Lake Pend Oreille School District."
One facet of the literacy programs brings in area highschool students for one-on-one tutoring with children.
"Thanks to CHAFE funding, we were able to add three paid high school tutor positions," Murray said. "We employ three Sandpoint high school students as part time tutors each week, those students are considering a future in education. They finish their school day, come to our after school programs, and have one-on-one time to read with struggling students."
Beyond literacy focused programs, laptops and STEM materials have also been purchased with funds generated by CHAFE.
"I'm so grateful for this program," said one area mother who has children in after-school programs. "As a single mom and sole support of five children, this program is my children a safe place to do their homework, have enriching activities, and supervision they would not have if they were waiting for me to get home from work. This program is everything I could hope it would be."
According to Murray, Idaho's 4th- through- 6th graders exceed the national average in literacy rates. Those interested in donating to LPOSD's after-school programs can do so through Chafe's website at endurancecui.active.com.
The marathon-scale bicycle race is organized by the Sandpoint Rotary Club and presented by Litehouse. Proceeds from the race will benefit the LPOSD Book Trust program.
Hope Elementary School Principal Sherri Hatley explained how the Book Trust functions to the Sandpoint Rotary Club.
"Monthly, students receive $7 to purchase books of their own interest, their choice, thus creating ownership for a personal library at home," Hatley said Wednesday. "We're looking forward to being able to support 588 students per year so that they can grow their home libraries. That $7 is about two to three books per month. So by the end of the year, for 588 students, we're looking at about 10,000 books in the home, possibly more."
The race will be on Saturday, June 18. Many route options are available ranging from 25- to- 150 miles. This year's 80, 100, and 150- mile routes will include a new paved route in Montana to alleviate traffic congestion experienced in the past.
The 150-mile route tours the Cabinet Mountains, registration details can be found on their website at endurancecui.active.com. Adult registration ranges from $40 - $115, and $10 - $65 for youths.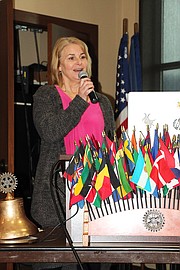 Recent Headlines
---