Key ed bill heads to House floor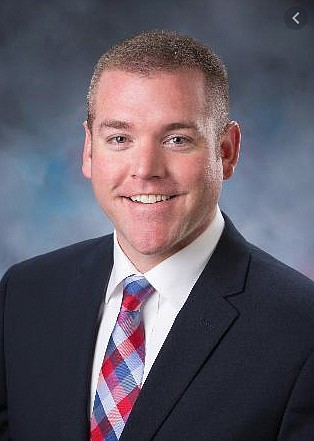 by
DEVIN WEEKS
Hagadone News Network
|
January 23, 2022 1:00 AM
▶️ Listen to this article now.
A bill that could ultimately change the landscape for supplemental levies and property taxes is headed to the Idaho House floor for consideration Monday.
"This is the most significant piece of education-related legislation that has gone through this body in Idaho for a very long time," Rep. Paul Amador, R-Coeur d'Alene, said Friday.
House Bill 443 would eliminate leadership premiums while increasing teacher compensation packages.
Historically, Idaho schools have had the ability to opt into the state health insurance program, but few do. Many self-insure. Right now the state gives $8,500 per teacher per school district, Amador explained.
This coming year, the state insurance plan will cost $12,500 per teacher. HB 443 would cover the difference.
"Teachers, on average, just don't have as good of a health insurance program as state employees do," he said.
The plan for the Joint Finance-Appropriations Committee, if the bill is to pass, is to bump that funding from $8,500 to $12,500 so schools can remain competitive and opt into the state plan. The funds would also cover risk for first-year employees.
"Obviously, the bigger pool of employees you have, the more negotiating power you have," Amador said. "It significantly improves the total compensation package for teachers by $4,000 a year, if you go at it by a dollar figure."
Leadership premiums are funds awarded to teachers through an application program to recognize and reward them for performing extra duties, such as teaching dual credit courses or providing professional development for their teams.
While intentions behind the program were good, Amador said it has been more of "a thorn in the side of legislature, schools and teachers" because of an onerous application process and related administrative fees.
"There just wasn't a lot of excitement over that program," he said. "This is going to be a huge fiscal note on this bill eventually, but it softens that blow a bit by removing the premiums and sending out money that increases benefits."
A benefit, Amador said, is this bill "could reduce the need for supplemental levies and reduce property taxes."
Taxpayers support local schools through property taxes that contribute to supplemental levies, which help pay for salaries, benefits, equipment, programming and more. Better compensation packages at the state level would mean less of a need for taxpayer support on the local level.
"We had stories where there's people who work at a school district and their insurance premiums are so much, they write a check to their district at the end of the month," Amador said. "This (bill) has the possibility of doing a lot of things and creating a lot of efficiencies."
On Wednesday, the Judiciary, Rules and Administration committee passed HB 443 by a 14-2 vote.
"It seems like a really mundane thing, but the outcome of it is very significant," Amador said.
Recent Headlines
---