'Crisis' isn't over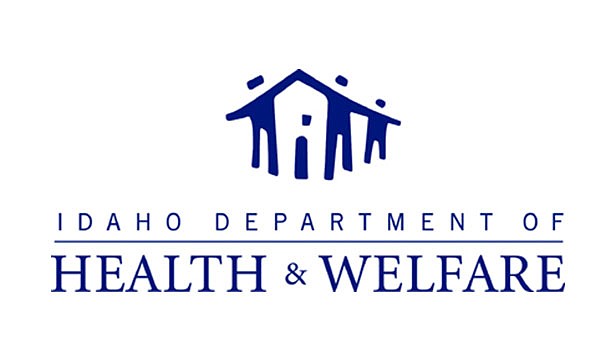 by
BILL BULEY
Hagadone News Network
|
January 25, 2022 1:00 AM
▶️ Listen to this article now.
The Idaho Department of Health and Welfare on Monday activated crisis standards of care for three public health districts in southern Idaho.
It cited staffing and blood shortages for the move affecting Southwest District Health, Central District Health and South Central District Health.
"The highly contagious omicron variant has thrown us a curveball," said DHW Director Dave Jeppesen. "Once again, the situation in our hospitals and health systems is dire — we don't have enough resources to adequately treat patients."
Crisis standards of care may be used when there are not enough health care resources to provide the usual standard of care to people who need it.
The designation does not include Panhandle Health District.
"The entire state is very fragile right now and CSC could be in the near future for every district," wrote Katherine Hoyer, PHD spokeswoman.
She also wrote that the blood shortage is national, "so it could very well impact operations in our region if it has not already."
According to a statement from Kootenai Health on Monday, it continues to face staffing challenges and is working with national staffing organizations to help fill needed positions in the hospital.
Kootenai Health continues to monitor local, regional and state situations closely. 
"Locally, we have seen a dramatic increase in both the number of people in the community testing positive for COVID-19 and the number of patients in the hospital with COVID-19 as a primary or incidental diagnosis," the release said. 
Kootenai Health is continuing to operate under Contingency Standards of Care as it has been since Dec. 20.
"Contingency Standards of Care allow us to continue providing care to as many patients as possible by modifying staffing levels and other hospital standards," the release said. "Unlike Crisis Standards of Care, they also allow us to schedule surgical cases and other procedures which were previously put on hold while we were maximizing space and staffing to care for the surge of COVID-19 patients."
According to a DHW press release, the high number of clinical and non-clinical staff unable to work due to the impacts of COVID-19 infections, coupled with a nationwide staffing shortage, is impacting hospital operations.
"Additionally, a nationwide shortage of blood and blood products is significantly impacting health care systems, and most have implemented blood conservation strategies."
It marked the second time amid the pandemic that Idaho officials have authorized health care rationing. North Idaho was the first part of the state to be allowed to do so last September, with the rest of the state following suit 10 days later. The crisis standards were fully deactivated by December.
CSC timeline
• Sept. 6, 2021: CSC activated in the Panhandle Health District.
• Sept. 16, 2021: CSC expanded to the entire state.
• Nov. 22, 2021: CSC deactivated in all but PHD.
• Dec. 20, 2021: CSC deactivated in PHD.
Idaho reported 3,002 new COVID-19 cases on Monday, and PHD reported 453 new cases. Kootenai County has identified only 20 omicron cases, according to the state website, but the actual figure is likely much higher.
"Idaho is only able to sequence a small amount of test samples for variants, so we can safely assume that there is much more than what is reported on their site circulating in our community," Hoyer wrote.
Jeppesen continued to call on people to get vaccinated, boosted and wear masks in public places.
"Omicron is so much more contagious than previous variants, and even though a lower percentage of cases are ending up in the hospital, the record number of cases is still putting strain on our health care system," he said.
The Associated Press contributed to this report.
Recent Headlines
---