Internet improvements speeding into Blanchard, Bonners Ferry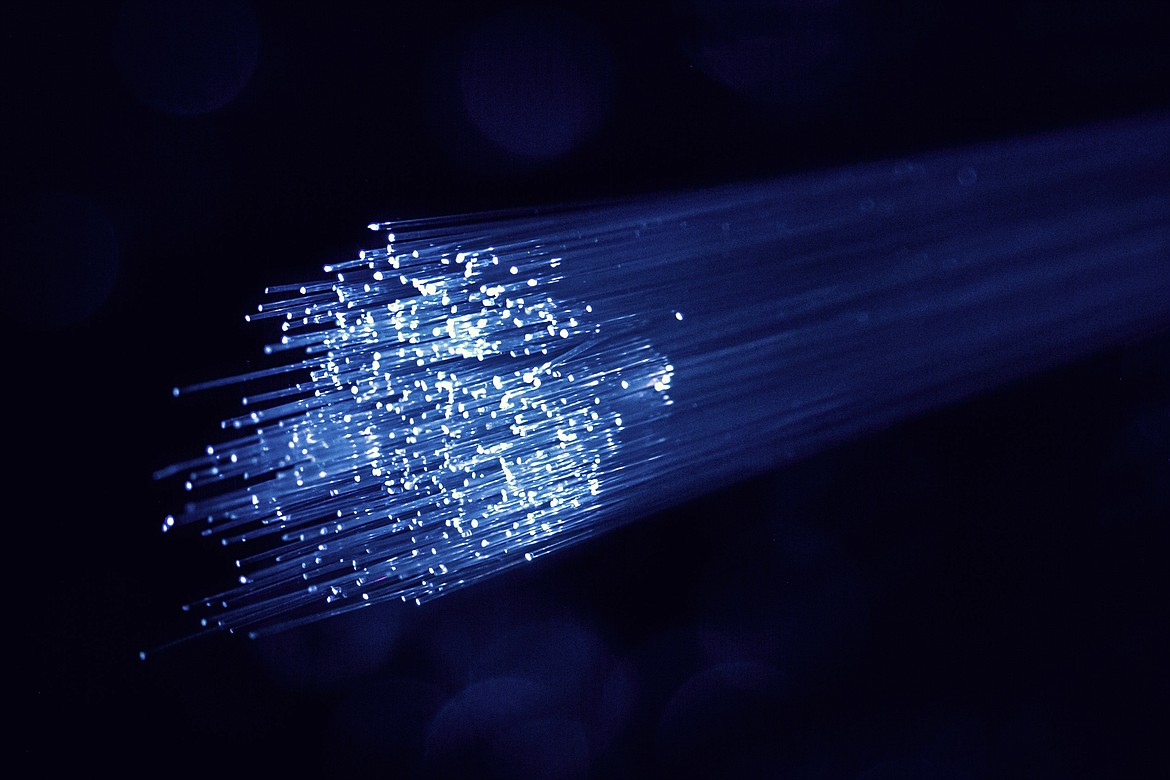 An image of fiber optics used for high-speed internet infrastructure.
(Photo Courtesy – Denny Muller)
by
ANNISA KEITH
Staff Writer
|
January 26, 2022 1:00 AM
SANDPOINT — Remote areas of the region are receiving major infrastructure upgrades relating to internet connectivity.
Blanchard and Bonners Ferry are two regional municipalities that will have access to gig-speed fiber internet.
Gig-speed fiber internet is not exclusive to any provider or company. Instead, it is an infrastructure advancement that changes the way individuals can access and interact with information on the internet.
"They're going to go from DSL that they've been stuck with for 30 years, to suddenly being one of the fastest home internet cities in the county seemingly overnight," said Dan Miller, senior vice president of Ziply Fiber, on Monday.
Bonner County commissioners approved a $1.3 million broadband infrastructure project in September 2021, with Ziply Fiber funded in part by CARES Act funding.
Bonner County isn't the only county that will be receiving the infrastructure improvements, but it will receive the largest percentage of money from the project, totaling $10 million.
$1.3 million was awarded to Northwest Fiber, doing business as Ziply Fiber, for broadband improvements on Sept. 30. The commissioners tabled signing the contract over potential financial concerns at previous meetings before proceeding with the contract.
"We bowed out the first time, we had legal issues," Scott Bauer, civil deputy prosecutor, said at the Sept. 30 meeting. "We've worked out to our satisfaction the legal issues this round."
The legal issues focused on whether county taxpayers would be on the hook for the seven-figure bill if federal auditing did not approve the way CARES Act money was spent. Sept. 30 marked the deadline for when CARES Act money could be spent.
The infrastructure improvements allow for those using the internet to engage in telehealth and tele-education remotely, which qualifies the project for CARES Act money.
The $10 million project by Ziply Fiber is one portion of a multi-year $500 million investment in its network and improved service in both urban and rural settings throughout the region, Ziply officials said in a press release in 2021.
Although not in Bonner or Boundary counties, Coeur d'Alene and Weippe are the other two Idaho municipalities that will receive the fiber optic upgrade that supports gig-speed internet.
Weippe is a 500-person town located between the Nez Perce Reservation and the Nez Perce National Forest in Clearwater County.
The current prevailing internet infrastructure uses copper wires to relay information to and from the internet. Gig-speed fiber is approximately 40-times faster than copper wire, according to information from LightGig, a fiber service provider in Colorado.
"Fiber utilizes light waves passing through glass instead of electrons traveling along copper wires. This allows the system to be more reliable, and more than 40 times faster than traditional copper. The data can literally travel at the speed of light," according to LightGig's website.
Beyond gig-speed, Ziply Fiber installed infrastructure that allows for 5- and 2-gig speed service. Meaning that users will be able to experience service that is beyond the 40-times-over increase provided by a gig-speed connection.
"As somebody who has done telehealth appointments myself, although I don't live in a rural community, it's an amazing thing to be able to do. And opening up that possibility to people who have not been able to access that it's a game changer, for sure," Miller said.
Recent Headlines
---