File a lawsuit, probe response suggests
by
HANNAH NEFF
Hagadone News Network
|
January 26, 2022 1:00 AM
▶️ Listen to this article now.
The Attorney General's Office doesn't appear to have authority to investigate North Idaho College trustee residency qualifications, according to a letter sent to the college Friday.
One trustee, Michael Barnes, recently resigned when faced with a potential lawsuit over his claims of legally residing in Zone 5.
Another trustee, Ken Howard, is like Barnes spending time outside the state but says he's still qualified to represent his district.
On Dec. 15, the NIC board of trustees authorized asking the Attorney General's Office to investigate Howard's and Barnes's residency.
Howard owns a home in Kootenai County, as well as a second home in New Mexico, which he said is just a place to visit in the winter months.
Barnes registered five vehicles in South Dakota since 2019 and owns no real property in Kootenai County since selling his Athol home last June, according to an investigation published in The Press.
According to former Coeur d'Alene School District Trustee Christa Hazel, address history research indicates Barnes is currently associated with an address in Spearfish, S.D.
The Press published this information in detail on Jan. 12, including a group's intent to sue Barnes by Jan. 17, should he not resign.
Barnes resigned the same morning, stating he did not wish to allow his "residency status to be yet another distraction for NIC."
"I think (Barnes) had to make his own decision and he knows better than anybody if he meets those requirements," NIC Trustee Christie Wood said.
Barnes has not responded to Press questions on his residency status.
The Attorney General's Office responded that if a vacancy were to occur, the vacancy appears to be effective on that date, not retroactively. That likely means Barnes' votes prior to the vacancy stand.
The AG response, written by Chief Deputy Brian Kane, notes that the county clerk has the ability to verify residency for voters as well as when an individual declares candidacy.
The response lists three options:
• There is an argument that local election officials may inquire into questions of a candidate's residency.
• The board may have the ability to challenge the claimant residency and quantifications of one of its own trustees under the board's responsibility to protect the integrity of its processes and decisions.
• A county prosecutor may have the ability to bring an action on behalf of either the county clerk or the board to have the seat declared vacant.
"The best process could be to file an action seeking to have the board seat declared vacant," according to the response. "The most essential component would be to provide notice of the contested qualification and the opportunity for the board member to prove up their qualifications."
According to Idaho Statute 34-107, residence, for voting purposes, is defined as the principal or primary home or place of abode of a person.
"Principal or primary home or place of abode is that home or place in which his habitation is fixed and to which a person, whenever he is absent, has the present intention of returning after a departure or absence therefrom, regardless of the duration of absence," it says.
In determining what is the principal or primary home, the law says the following circumstances may be taken into account: business pursuits, employment, income sources, residence for income or other tax pursuits, residence of parents, spouse, and children, if any, leaseholds, situs of personal and real property, situs of residence for which the exemption in section 63-602G, Idaho Code, is filed, and motor vehicle registration.
A qualified elector who has left their home for a temporary purpose only shall not be considered to have lost their residence, according to state law.
The Attorney General's Office said an investigation should focus on the factors including the potential claim and maintenance of a homeowner's exemption, and the contents of applicable voter registration forms.
Howard told The Press on Monday he has not left his connection with Kootenai County and his district. Along with owning a residence in the county, he said he pays property taxes and income taxes, and his vehicles are registered in Idaho.
"Every qualification that I can think of I'm still hooked into Idaho and into my district," Howard said. "But there are questions floating around out there. People out here are making all kinds of assumptions on the internet, and I think the public deserves an authoritative answer."
Howard also still practices law in Idaho and has a law office in Coeur d'Alene.
"I feel I'm qualified or I would resign," he said. "But that determination needs to be made, I think, by an independent authority so that the public is satisfied with the answer."
Howard said a lawsuit is the solution.
"Even if the county clerk or prosecuting attorney issued an opinion, it may well be something that's contested one way or the other," Howard said. "So the way to get it cleared up is just to file a lawsuit.
"I'm quite content to have that evaluation and examination done so that we get an answer that the public can rely on," he added.
Trustees chair Todd Banducci did not respond for comment.
Laura Rumpler, chief communication officer for NIC, said the college will not interpret a legal opinion of the state Attorney General's Office, nor release a statement regarding the opinion.
Howard's term ends this year.
NIC has published a request for applicants to fill Barnes's Zone 5 seat.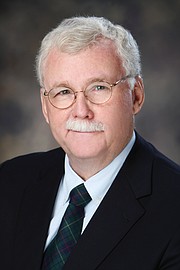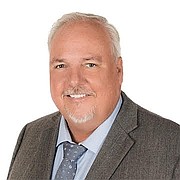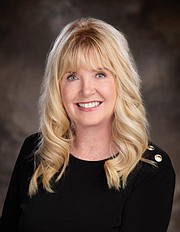 Recent Headlines
---