Boating accident victims identified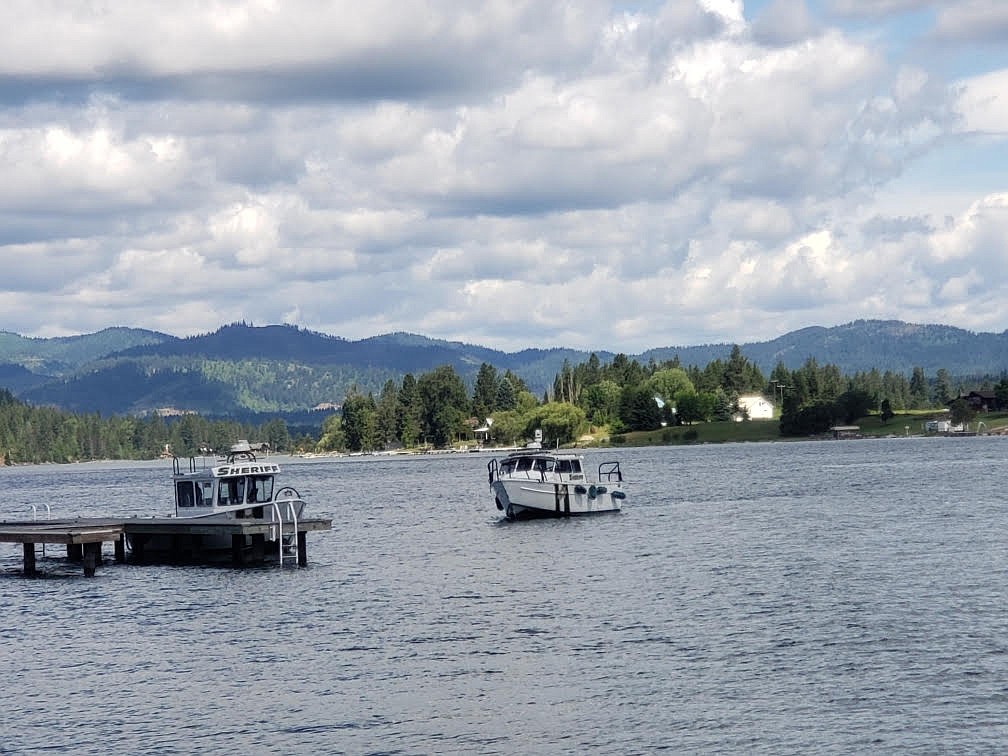 Bonner County Sheriff's Office marine units are pictured searching for missing boaters on the Pend Oreille River on Wednesday. All four men have been found and identified.
(Photo courtesy BONNER COUNTY SHERIFF'S OFFICE)
by
CAROLINE LOBSINGER
Staff Writer
|
July 2, 2022 1:00 AM
▶️ Listen to this article now.
PRIEST RIVER — Bonner County Sheriff's officials have recovered the bodies of four men who died in a Tuesday boating accident on the Pend Oreille River.
The four men were reported missing after the boat they were in capsized on the Pend Oreille River near Thama on Tuesday. The Thama area is about 2 miles from Priest River and about 16 miles from Sandpoint.
Those killed in the accident are Gregory J. Daiker, 59, of Laclede; Aaron J. Faulhaber, 49, of Laclede; Jason L. Maxson, 51, of Laclede; and John R. Schulte, 59, of Sandpoint.
The body of Daiker was recovered on Tuesday shortly after the accident was reported, BCSO Undersheriff Ror Lakewold said in a press release.
Based on a sonar location provided by the Kootenai County Sheriff's sonar team, the BCSO dive team located Faulhaber's body on Thursday. The recovery was completed at 9 p.m. in approximately 80 feet of water, near the original accident location, BCSO officials said.
The search for Maxson and Schulte continued with the KCSO sonar marking several areas for the dive team to search.
Their bodies were located, and recovered, in close proximity to the accident scene at depths of approximately 60 feet.
The Pend Oreille River at the accident site is approximately 94 feet deep.
The recoveries were the result of an ongoing cooperative effort between the KCSO sonar team, BCSO dive team, and the Bonner County Sheriff's Marine Division.
Local and regional law enforcement had been searching for the missing boaters since receiving word that the 34-foot MTI boat capsized on the river around 7 p.m. Tuesday. 
The cause of the accident remains under investigation, Lakewold said. Once that investigation is complete, those results will be released.
For now, BCSO officials said their thoughts are with the friends and loved ones of those who died in the accident.
"The sheriff's office and all those who assisted after this very unfortunate tragic event, offer our sincere condolences to the family members and friends of these four men," Lakewold said.
Recent Headlines
---