Maureen Quinn Hammond, 66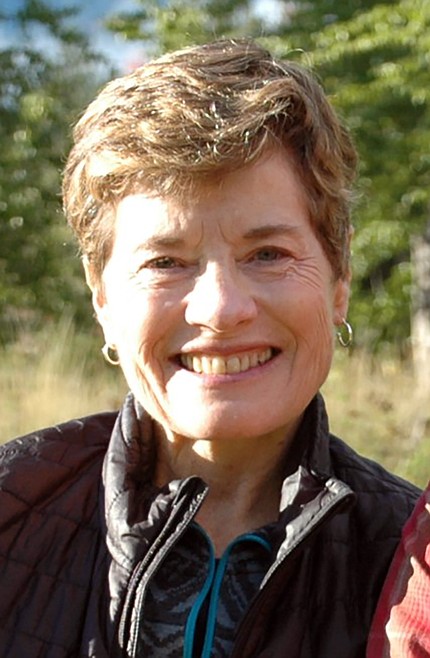 Maureen Quinn Hammond, 66, peacefully passed away with family by her side at her home in Dover, Idaho, on Thursday, June 23, 2022, after a long battle with cancer.
Maureen was born December 19, 1955, in Spokane, Washington, to Dr. John and Patricia Quinn and had six siblings. Maureen attended Ferris High School, and graduated from the University of Washington for both undergraduate (1978) and a Masters in Business Administration from the Foster School of Business (1983). At UW she was a member of the Tri Delta sorority.
In 1979, she married Curt Hammond of Marysville, Washington, and the two moved to Park City, Utah. Maureen and Curt returned to Seattle in 1982 where she worked at Group Health Cooperative in market research. Across their 43 years of marriage, they lived in Bellevue, Washington, Summit, New Jersey, Tacoma, Washington, Mercer Island, Washington, and finally Sandpoint/Dover, Idaho, where they retired.
Maureen was beloved for her boundless energy, competitive spirit and the great kindness she showed to others.
Growing up, the Quinn family was very involved in alpine skiing. Maureen and her siblings ski raced for the Spokane Ski Racing Association. During high school and college, Maureen was a nationally ranked competitive alpine ski racer, a member of the U.S. Ski Team, competing in regional and national championships, as well as the Aspen World Cup Downhill. In 1986 after retiring from competition, Maureen even won the NASTAR championships while pregnant with her second child. She and Curt met through ski racing and passed the love of the sport down to their children, Matt and Courtney, who both raced competitively and now enjoy skiing with their families. Maureen loved helping her grandchildren learn to ski, passing on the sport to the next generation.
Throughout her adult life, Maureen was very involved with community and athletic non-profit organizations, including the Point Defiance Zoo and Aquarium, where she and Curt co-chaired the 1994 "Zoobilee" event; the Pacific Northwest Ski Educational Foundation, where she served as president, and the Crystal Mountain Founders Club, where she served as president.
Matthew was born in 1985, and Courtney followed in 1987. Maureen was very involved in their schools and organizations. She was a ski coach, ski racing official, board member, and "supporter extraordinaire" of their school, athletic, family and career lives. In her spare time, Maureen loved being active and spending time outdoors. Over the years she could be found skiing at Crystal Mountain or Schweitzer, biking around Mercer Island, boating on Lake Washington, playing tennis at the Tacoma Lawn Tennis Club, or kayaking in Lake Pend Oreille.
Maureen is survived by her husband, Curt Hammond; son Matthew Hammond (Devan) of Bozeman, Montana; daughter Courtney Hammond Wagner (Andrew) of Jericho, Vermont; grandchildren, Whitney Wagner, Carter Hammond and Wesley Wagner; her father, Jack Quinn of Sandpoint; and brothers and sisters, Tim Quinn (Wanda) of Coeur d'Alene, Idaho, Chris Hudson of Dover, Dennis Quinn of Fairbanks, Alaska, Eileen Sterling, her twin! (Kelly) of Bellevue, Washington, and Meg Quinn of Bend, Oregon; and her sister-in-law, Sachiko Quinn of Portland, Oregon. In addition, there are 18 nieces and nephews, and 17 grandnieces and grandnephews.
Services will be held at St. Joseph Catholic Church in Sandpoint on Aug. 19, at 11 a.m., with a reception to follow at the Hammond residence in Dover. To honor Maureen's love for the mountains and getting kids involved in ski racing, remembrances can be made to the Pacific Northwest Ski Educational Foundation, Maureen Hammond Fund and/or your preferred cancer organization.
Recent Headlines
---