Highway 200 improvements announced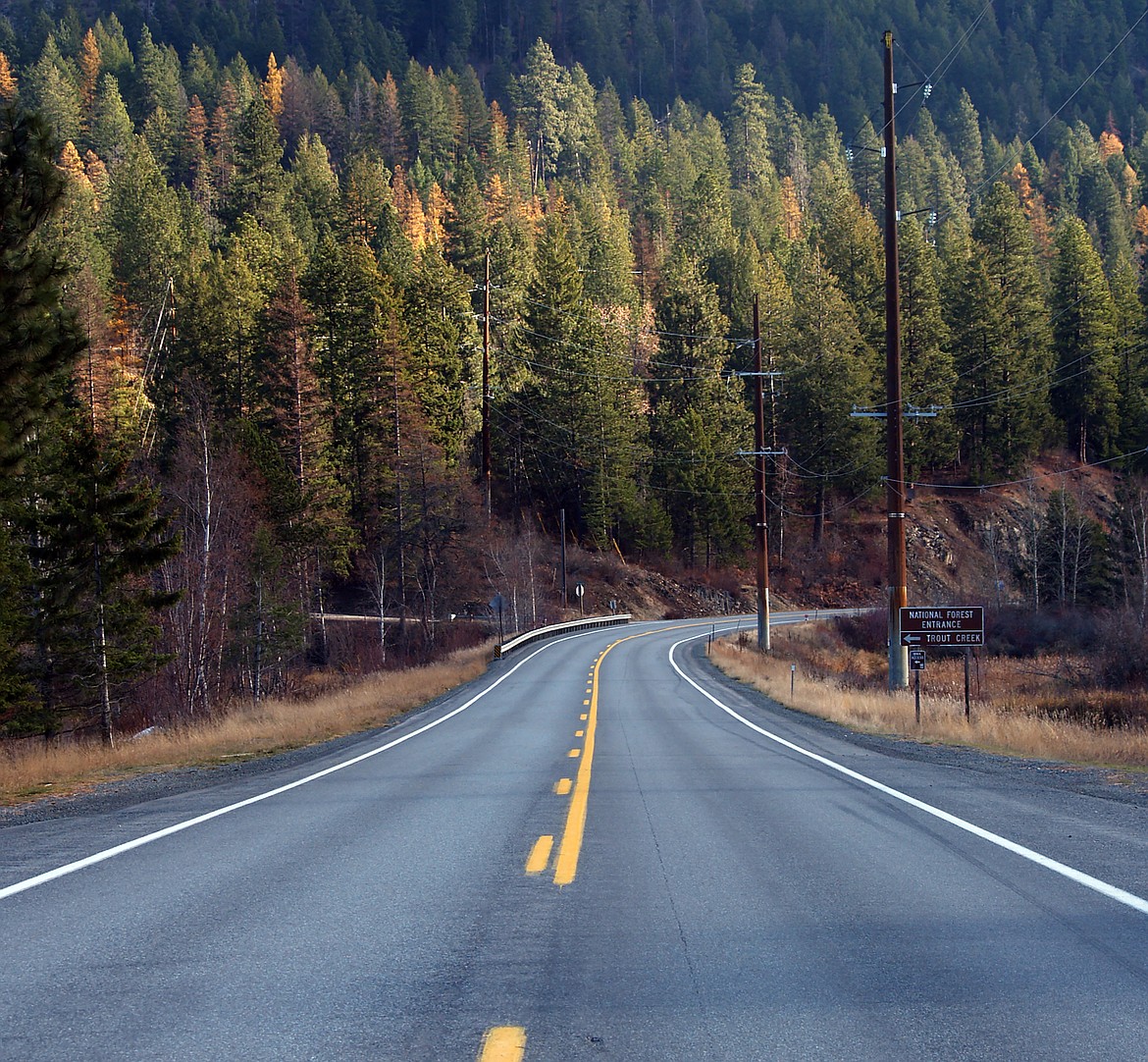 Work is expected to begin soon on Highway 200 between Pack River and Trestle Creek. Crews will replace guardrail and concrete barrier near the Pack River Bridge and apply a chipseal.
(Photo courtesy IDAHO TRANSPORTATION DEPARTMENT)
by
CAROLINE LOBSINGER
Staff Writer
|
July 5, 2022 1:00 AM
Work to improve Highway 200 in the Trestle Creek area is set to begin now that the Fourth of July holiday has passed, Idaho Transportation Department officials said.
Crews are slated to replace guardrail and concrete barrier near the Pack River Bridge and apply a chipseal, Megan Jahns, ITD public information officer, said.
The project is expected to take six weeks to complete, Jahns said.
Replacement of the guardrail could require a lane closure, and temporary signals will be used to control traffic at the bridge in late July. Jahns said traffic will be reduced to one lane when crews are on site applying the chipseal.
"Chipsealing is a cost-effective way to extend the life of pavement," Jahns said. "The process involves spraying a sticky slurry on the pavement, placing rock chips on it and compressing them into place. This creates a seal that protects the pavement from water intrusion and weathering."
Drivers should be prepared for delays up to 15 minutes, Jahns said. Those interested can check 511.idaho.gov for impacts from this project and others.
The project is among several approved in the area, including a resurfacing project in the Cocolalla area, which started in early June. That project has been resurfacing about 2.5 miles of U.S. 95 in the area between Cocolalla and Westmond.
Bids for the Lakeshore Drive project were opened in May with Knife River the apparent low bidder at $4.8 million. The project is adding acceleration lanes and median U-turns on U.S. 95 at the south end of the Long Bridge as well as a traffic light at Sagle Road.
That project is on target for paving some time between late August and September. Signal installation is expected in the spring, ITD officials said previously.
As part of Governor Brad Little's "Leading Idaho" initiative, the 2021 Idaho Legislature dedicated $126 million of one-time funds from Idaho's budget surplus to transportation projects statewide. The funds were split 60/40 between ITD and local jurisdictions.
Jahns said the Highway 200 project is paid for with ITD's portion of the funds aimed at accelerating projects to replace bridges, restore pavements, and improve mobility in communities across Idaho.
In signing the legislation this past March, Little praised local officials, state legislators and ITD officials for working to fund transportation projects in the state.
"We are taking advantage of once-in-a-lifetime opportunity to fully fund known transportation needs – to maintain our roads and bridges permanently – with no new taxes," the governor said at the time. "Last year, together we passed the largest transportation funding package in state history, and we did it without raising taxes. But we did not stop there. We cannot continue our record economic trajectory if our logging trucks can't get across old bridges or we can't get our farm products to market. This bill invests another $200 million in one-time funding to clear out one-third of the backlog of deficient bridges, and we are closing in on another $200 million in ongoing funding to fully address our known maintenance needs locally and statewide."
Recent Headlines
---