Classic boat show returns after two-year hiatus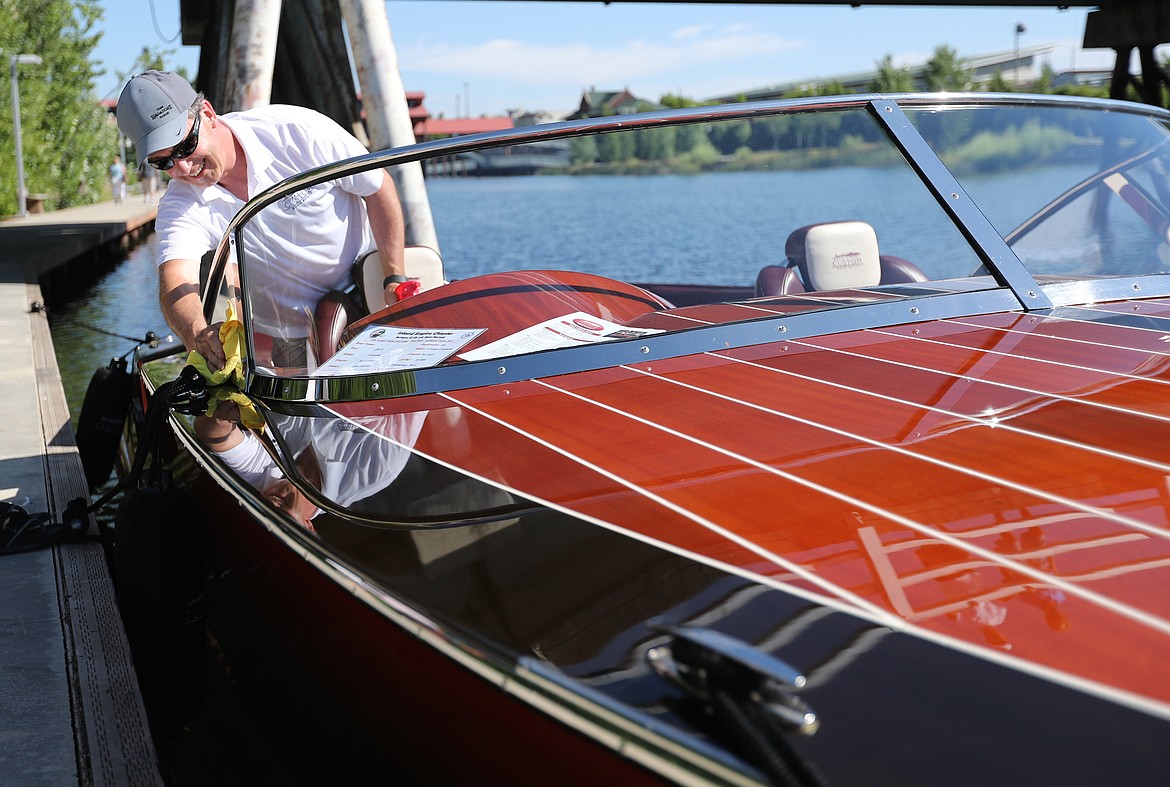 Jim Brown polishes up a boat that took him nearly a year to make at a past Sandpoint Classic Boat Festival. This year's wooden boat show will be held on Saturday.
(File photo/ERIC PLUMMER)
▶️ Listen to this article now.
SANDPOINT — "Wooden" it be lovely to wander along the banks of Sand Creek and check out dozens of classic boats?
Thanks to the Inland Empire Chapter of the Antique & Classic Boat Society, the boat show is returning to downtown Sandpoint on Saturday after a two-year pause due to COVID-19 concerns.
The boat show will begin at 9 a.m. at the Sandpoint Marina and, at 3 p.m. the boats will parade through Sand Creek. The event also features a boat building program for kids.
The boat show was first held in Sandpoint in 2002.
Stancraft Boats is sponsoring this year's event. Robson also noted the "wonderful Sandpoint Marina" for its ongoing support and sponsorship since the show first came to the community 20 years ago.
The event is the only judged boat show in the Inland Northwest and brings out a variety of styles and boaters.
In addition, the event features a kids boat building program, spearheaded by local business owner and pirate ship captain Dan Mimmack. Captain Dan, who founded Northwest Handmade Furniture & Gallery, provides the material to help local youngsters build their small boats and later test their seaworthiness in his cattle tank.
The event is free and all kids are welcome to play pirate for the day. Mimmack previously said that he is concerned about underprivileged kids in the area – many of whom would never get to build a small boat or ride in a pirate ship without this free event.
While the kids are excited about the pirate ship, the wooden boats that line the boardwalk perched along Sand Creek attract their own share of attention. Boat owners are often in their boats during the event and are happy to discuss the boat's history and share the restoration process.
"Sandpoint really is a beautiful community," Robson said.
Recent Headlines
---