'Bridges Home' coming to Circle Moon Theater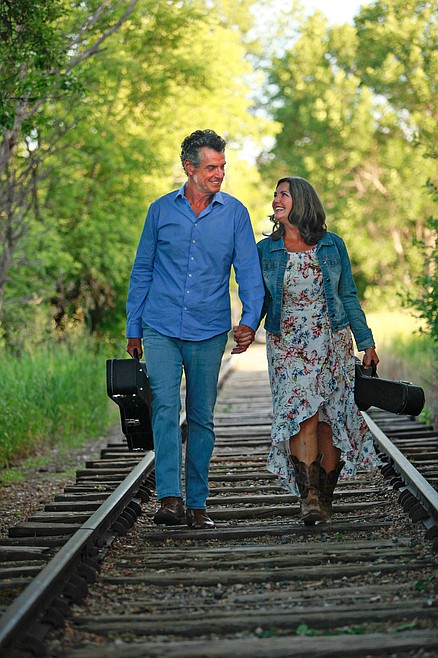 Bridges Home will appear at a pair of performances at Circle Moon Theater on July 15-16.
(Courtesy photo)
Dave and Tami Belzer Gunter, widely known as Bridges Home, are dual lead vocalists, multi-instrumentalists and harmonizing purveyors of tasty Americana, Celtic, Roots, and originally written music. Two live music performances by the duo are scheduled at Circle Moon Theater on July 15-16.
Tickets are $25 per person for dinner and show, or $12 for the show only. Senior and student tickets are $10. Doors open at 5:30 p.m., dining service begins at 6:30 p.m. and the curtain opens at 7:30 p.m.
For tickets and reservations, call 208-448-1294 or go online to NorthwoodsPerformingArts.com, and stop by in person at Seeber's Pharmacy, Newport.
Circle Moon Theater is located on Highway 211, 3-1/2 miles north of Highway 2.
Recent Headlines
---