Priest River man charged in stabbing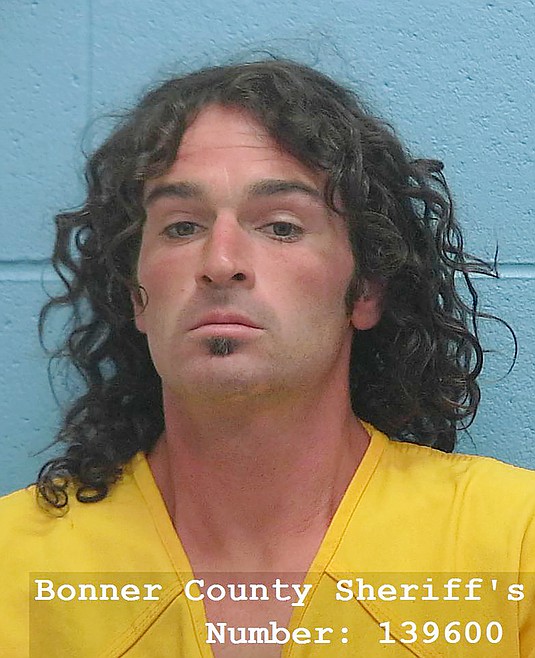 by
DANIEL RADFORD
Staff Writer
|
July 19, 2022 1:00 AM
▶️ Listen to this article now.
PRIEST RIVER — A Bonner County man is facing a felony aggravated battery charge following the stabbing of his mother's boyfriend earlier this month.
Forrest Lee Tomlin, 30, was also charged with use of a deadly weapon in the commission of a felony following an afternoon confrontation at his mother's home on July 10.
According to court documents, a witness told police that he and his wife were visiting with the 33-year-old victim, and the suspect's mother when they heard a noise that sounded like something had hit the roof. The witness and the suspect's mother went outside to investigate and as they were walking along the south side of the home, they again heard a noise, this time sounding as if it were coming from a nearby shed.
"While they were standing several feet away from the doors [the witness] said the doors flew open and Tomlin was standing in the doorway of the shed and yelled at them to 'get [the expletive] out of here.'"
Tomlin then ran into the home, followed by the two chasing behind him. As he entered the home, he began fighting with the victim.
"During the struggle, Tomlin pulled a knife and stabbed [the victim] multiple times in the back and left forearm," Deputy David Rud said in a probable cause affidavit.
Rud said the female witness told deputies she knocked the knife out of Tomlin's hand "by striking his forearm while he was trying to stab [the victim] again."
"She prevented Tomlin from reaching the knife when she threw a blanket over him," said Rud, who was one of two deputies to respond to the scene.
After the stabbing, Tomlin fled the scene on foot. He was found almost six hours later in the 4500 block of Bandy Road where he was taken into custody by county deputies.
As deputies were en route, they were advised that the suspect's mother had applied a tourniquet to her boyfriend's arm to help stem the bleeding. According to the probable cause affidavit, the victim suffered several non-life threatening injuries, including two stab wounds to the back right side of his upper shoulder, another in his right armpit, one in the tricep of his right arm, and a 4- to 5-inch-deep laceration to his left arm.
The events leading up to the stabbing are not clear, however Tomlin and the victim had been arguing before the attack. The three are believed to have lived at the property together.
The preliminary hearing is scheduled for Wednesday, July 20.
Recent Headlines
---