Super 1 Foods named chamber's top business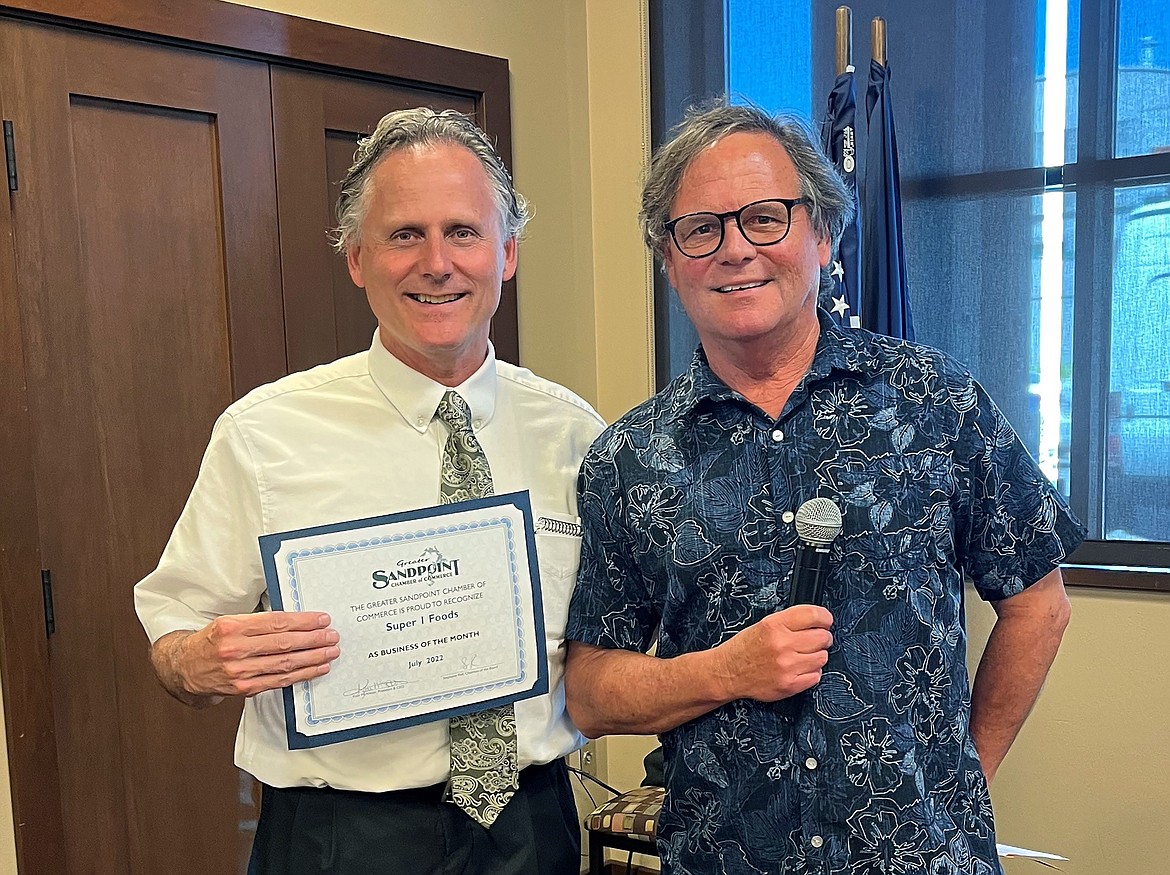 Steve Furin, left, of Super 1 Foods is presented with the Greater Sandpoint Chamber Business of the Month award for by chamber board member Bob Witte.
(Courtesy photo)
SANDPOINT — Since opening in Sandpoint more than 10 years ago, Super 1 Foods has been a major contributor to local groups and non-profits.
The store was recognized this month as the Greater Sandpoint Chamber of Commerce Business of the Month for July.
In announcing the selection, chamber officials said the store was selected for the honor due to its many contributions in the community. Since opening the Sandpoint store, Super 1 Foods has made it a point to allow various non-profit organizations to promote their fundraisers in front of the store. In addition, the store donates to area schools, sports teams, the Sandpoint Senior Center, local scouts, Bonner General Health, Kinderhaven, 4-H, the Bonner County Fair and rodeo and more. Their employees also volunteer for numerous charitable events.
Super 1 Foods is a family owned and operated grocery store chain founded in 1970 by Ron McIntire. The first store, located in Hayden, was initially called as Ron's Thrift.
The first Super 1 store opened in 1985 in Coeur d'Alene and, with the recent opening of the Oldtown store, there are now 16 Super 1 Foods throughout North Idaho and Montana.
The store is open 24 hours a day and features both in-store shopping and online ordering with curbside pickup and delivery.
Greater Sandpoint Area Chamber of Commerce officials said they are proud to honor Sandpoint Super 1 Foods as their Business of the Month for July.
Recent Headlines
---