Commissioners meeting concludes in near record time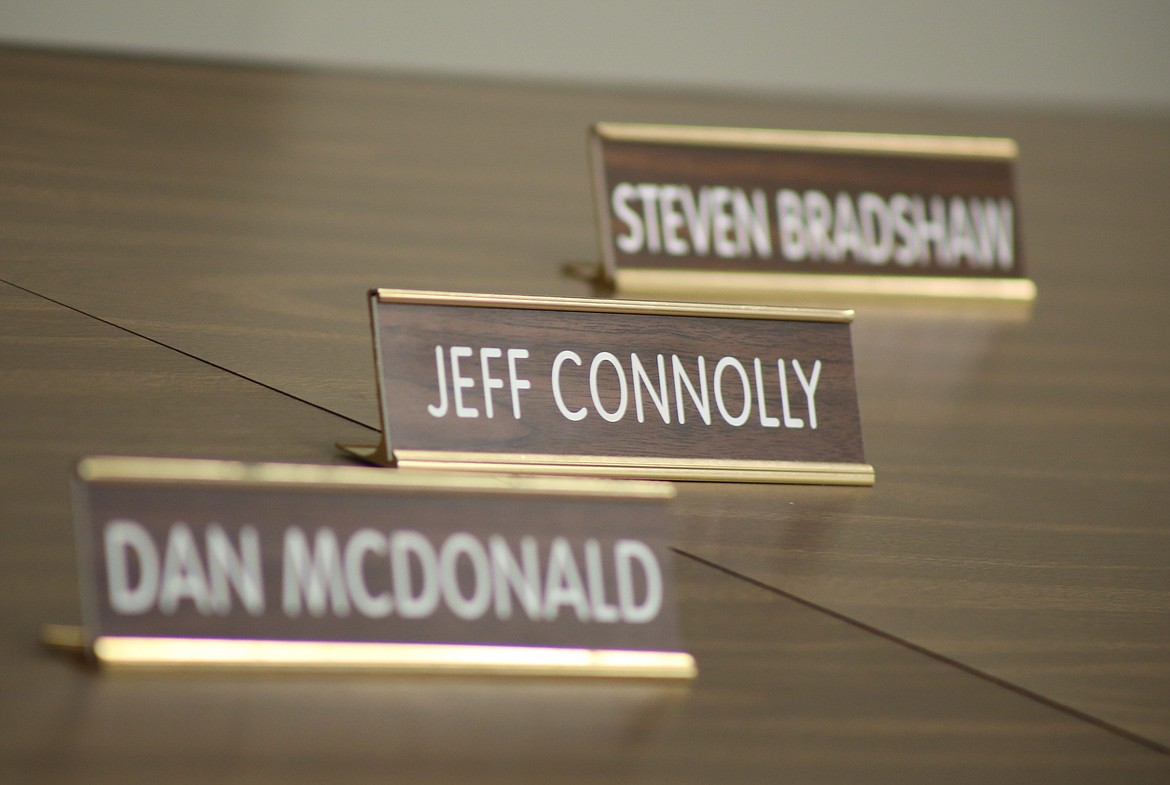 by
DANIEL RADFORD
Staff Writer
|
July 20, 2022 1:00 AM
SANDPOINT — Several minor land divisions were approved as part of Tuesday's Bonner County commissioners meeting.
Wolf Gardens, Lightning Creek Estates, Deepwater Estates, Reynolds Estates, and Hidden Treasure Estates MLD applications were all approved with no comment — either from the board or county residents..
The consent agenda also included an EMS invoice of over $5,000. Upon questioning by Doug Patterson, Commissioner Jeff Connolly said that the invoice was for a $6,200 lawn mower.
The Hydra SOS and Clark Fork's Little Heisel Service Station both had their liquor licenses approved.
Cindy Binkerd of Human Resources introduced a request to recruit for five vacated positions, an emergency communications officer for the sheriff, an office manager and two administrative assistants for the justice office, and a GIS assessor. The motion passed.
Binkerd also introduced a motion to renew the contract with Wellworks, which administers the portal for Bonner County's "wellness program." Maureen Patterson asked if there were any "added benefits." Chairman Dan McDonald said that it was a renewal of the same contract. The motion passed.
Jason Topp of the Road and Bridge Department introduced a motion requesting advertisement for bids for the "Sunnyside Road Hot Mix Asphalt Project." The project will place new asphalt on Sunnyside Road from the end of the existing asphalt, which is the 3000 block onward for about 2.5 miles. The motion passed.
The meeting ended in seven minutes. According to Bonner County Business Operations Manager and Public Information Officer, Jessi Webster, the record is six minutes.
Recent Headlines
---