Valerie A. Smith, 90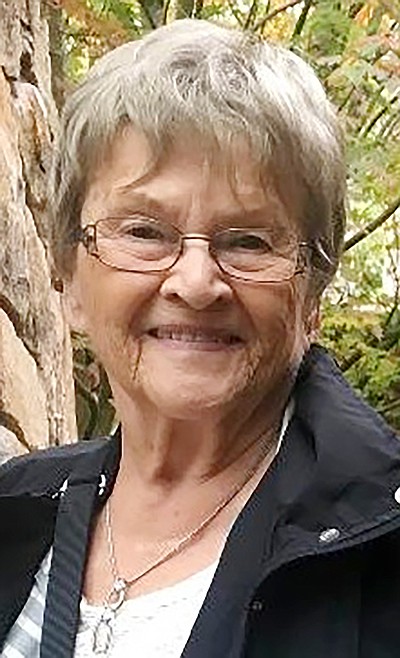 Valerie A. Smith, 90, passed away peacefully at her home in Sandpoint, Idaho, on July 22, 2022.
She was born in September 1931, in Outram, Saskatchewan (Canada). She was a dual citizen of Canada and the United States and celebrated trips around both countries throughout her life.
Her parents, Frank and Kay Yergens, moved the family to Coeur d'Alene, Idaho in 1938 and then to Spirit Lake, Idaho, where she grew up and graduated from high school.
In 1951, her adventuresome ways took she and lifelong friend, Ann Salido, to Los Angeles for a few years before Val returned to northern Idaho where she met her husband, Horace D. Smith, a career Air Force veteran. They married in 1954, and while living in Airway Heights, Washington, they celebrated the birth of their daughter, Roxanne, in 1957. They moved to Sandpoint in 1964.
Val discovered ceramics and porcelain in 1954 and started a thriving business, Ceramics by Valerie, that was a local fixture in Sandpoint. She earned a national reputation for innovation and was a much sought-after judge at national and international ceramics competitions.
After selling her ceramics business in 1990, she opened a new business called Nostalgic Memories, which focused on porcelain. She happily shared her vast knowledge with many students over the years as a devoted porcelain doll maker, where the dolls were given lifelike details and beautifully hand-sewn clothing. Creativity was her watchword and she often quoted, "You're only limited by your imagination!"
Val was an enthusiastic quilter, a creative greeting card maker and passionate rose gardener. Her love of roses drew locals to view her home gardens where she had 189 unique rose plants. She had a passionate love for animals, donating monthly to various animal charities across the U.S.A.
She loved to travel the world with friends and family, visiting Australia, Norway, France, Germany, the United Kingdom, and many locations across the USA.
Valerie is survived by her daughter, Roxanne (Dan) Rueckert; her granddaughter, Katherine Rueckert; brothers, Doug (June) Yergens, and Steve (Charlotte) Yergens; nieces, Carmen, Marianne, Vickie, and Jennifer; and a nephew, Jeff.
Please join her family to celebrate her life Saturday, July 30, at 11 a.m. at Coffelt Funeral Service, 109 N Division Ave, Sandpoint. A social event will follow at the Elks.
In lieu of flowers, please help Val aid her animal friends with a donation to Better Together Animal Alliance at bettertogetheranimalallicance.org
Family and friends are invited to sign Valerie's online guest book at coffeltfuneral.com
Arrangements are under the care of Coffelt Funeral Service.
Recent Headlines
---