Bonner County History - June 9, 2022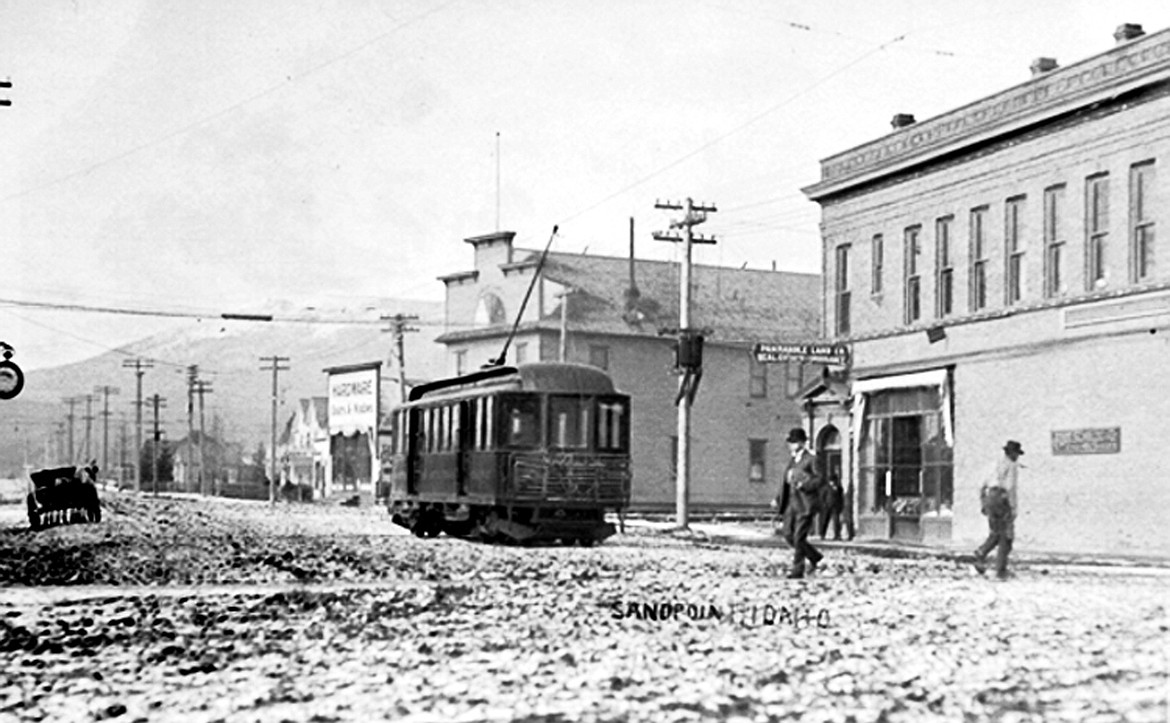 Brought to you by the
Bonner County Historical
Society and Museum
611 S. Ella Ave., Sandpoint, Idaho, 83864
208-263-2344
50 Years Ago
Sandpoint News-Bulletin
June 9, 1972 – LAKE LEVEL COMING UP
With Lake Pend Oreille's level near elevation 2065, lakeshore residents are acting to protect shorelines and docks. Boathouses, docks and summer cottages on Bottle Bay's east shore are endangered and many docks are submerged. Water has begun covering the road at Kamloops Anchorage at Garfield Bay and a plane hangar at Dr. Forrest Bird's complex at Glengary Bay had water over the floor Tuesday. It is anticipated the lake level will peak by the end of the week.
•••
SOLID-WASTE DEADLINES NOT MET
Bonner County did not meet the June 1 solid-waste-disposal deadlines set for several communities last year by the state health department. Affected are Sandpoint, Priest River, Hope and Clark Fork, which are all now in on-notice violation of health regulations on waste disposal. An intensive county-wide search for sanitary landfill sites was hampered by water-table limitations and possible contamination hazards.
•••
NORTHSIDE GRADUATION EXERCISES
Northside School graduation was held June 1 in the school gym with 14 students graduating: Bill Bostock, Debbie Andersen, Lee Barney, Shane Johnson, Tom Woodland, Carolyn Cox (Snipes), Louis Eggers, Marty Johnson, Ellie Green, Gene Stimatze, Thomas Lund, Joyce McNearney, Cindy Spade and Linda Woolsey. On May 26, the class held a graduation dance at the Selle Grange. Seventh and eighth graders from Hope, Clark Fork, Kootenai and Southside were invited.
100 Years Ago
Pend d'Oreille Review
June 9, 1922 – ADOPT BUILDING PLANS
Architect plans for the new $140,000 high school building were formally accepted at Tuesday's special school board meeting. The building will have a 140 foot frontage on Euclid, 90 feet deep. The basement floor will drop but little below the ground level and two Euclid avenue entrances will give access to that floor. In the basement will be an 88x51 ft. gymnasium; boys' and girls' locker rooms and shower rooms; a sewing room and the domestic science room, connected by a door to the gymnasium to facilitate the serving of parties, banquets, etc.; one recitation room; one work room; and the heating and ventilation facilities.

The next floor above will accommodate the gymnasium's dome, together with a circular track which can also be used for a spectators' gallery. This floor will have four recitation rooms, teachers' rest room, book room, library, a waiting room, and offices.
On the third floor, directly above the gymnasium, will be the auditorium with a seating capacity of 600. The 32-foot stage will have boys' and girls' dressing rooms on opposite sides, just off the wings. On this floor also will be many study and recitation rooms, a physics laboratory, a biology and chemistry laboratory and two rooms for the commercial department.
Wide stairways on easy inclines will connect all the floors and in addition there will be a circular stairway running through the three stories from a corner of the gymnasium through the indoor running track platform, and up to the boys' dressing room in the auditorium.
For more information, visit the museum online at bonnercountyhistory.org.
Recent Headlines
---