Sandpoint Sharks Break Pool Records in Walla Walla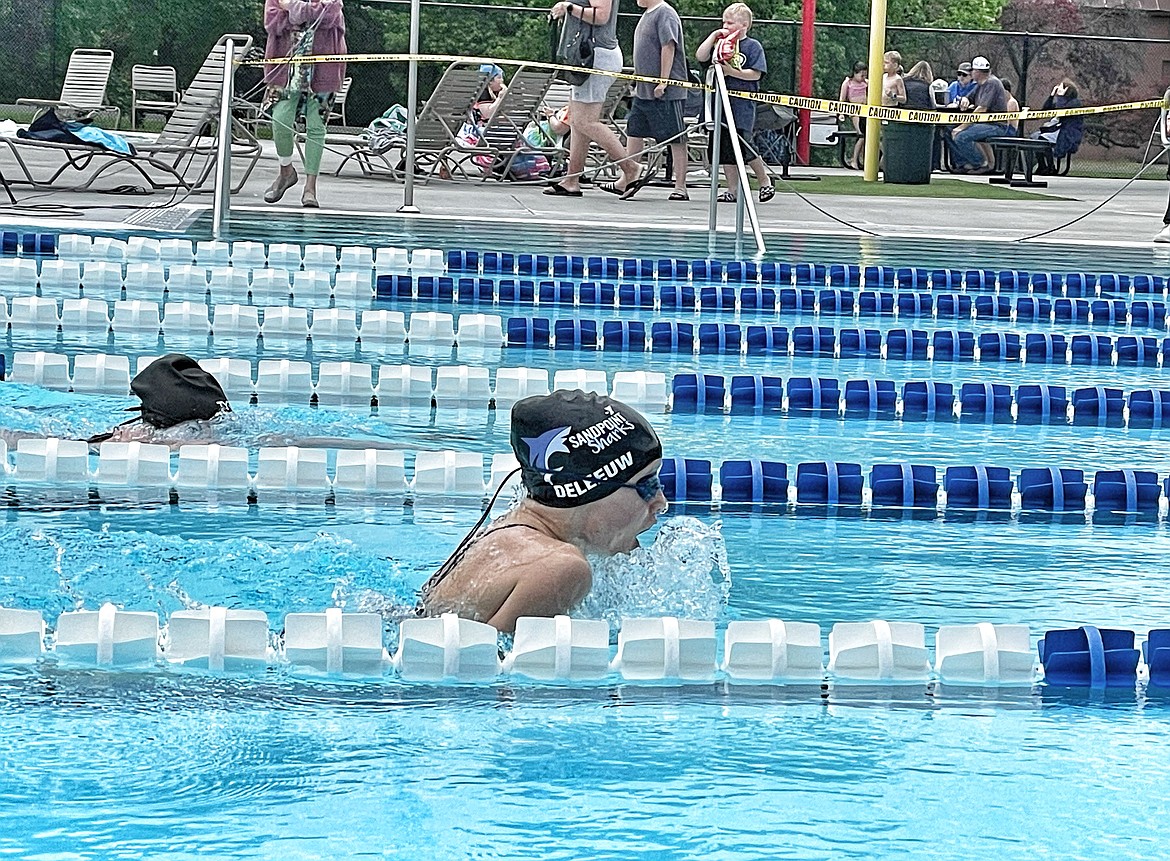 Athena Deleeuw competing at the Sharks latest swim meet in Walla Walla. She earned "swimmer of the meet" honors following her return to the pool.
(Photo courtesy MEGGIE FOUST)
by
TREVAN PIXLEY
Sports Editor
|
June 17, 2022 1:00 AM
A one-day long course swim meet is a rare gift and the seven Sandpoint Sharks who made the road trip to Walla Walla last weekend took full advantage of it.
"We entered as many swims as we could since it was a one day event," Sandpoint Sharks coach Sara Zwink said. "The kids enjoyed swimming many shorter races vs pacing themselves for the longer events they are used to."
Every Shark that stepped on the block performed extremely well in their respected event with a top three finish.
The seven athletes walked away with a second place finish with over 200 points scored between them.
"The kids should be really proud of themselves," Zwink said. "They swam strong and fast and had great spirits the entire time."
Five Litehouse YMCA pool records were broken, four by Myelle Jensen (100 meter free 1:10.25, 100 meter back 1:22.25, 50 meter back 39.37, 50 meter fly 37.08) and one by Lou Foust (100 meter back 1:20.96).
The teammate of the meet was Athena Deleeuw. Deleeuw has been out of action for a while now, however, she didn't show any signs of rust when she got into the water.
"She had her head ready for the competition," Zwink said. "She's been working really hard at practice and her times reflected that. We are happy to have her competing again."
The Sandpoint Sharks get this weekend to rest and recover before they hit the pool in Spokane at the Summer Solstice Meet June 24-25.
If you are interested in learning more about the Sandpoint Sharks, or you're interested in trying out for the team – please contact Sara Zwink at SZwink@ymcainw.org. Team tryouts are held the first Tuesday of the month at 3:15 at the YMCA in Sandpoint.
Recent Headlines
---