Cook and Bill take first at doubles league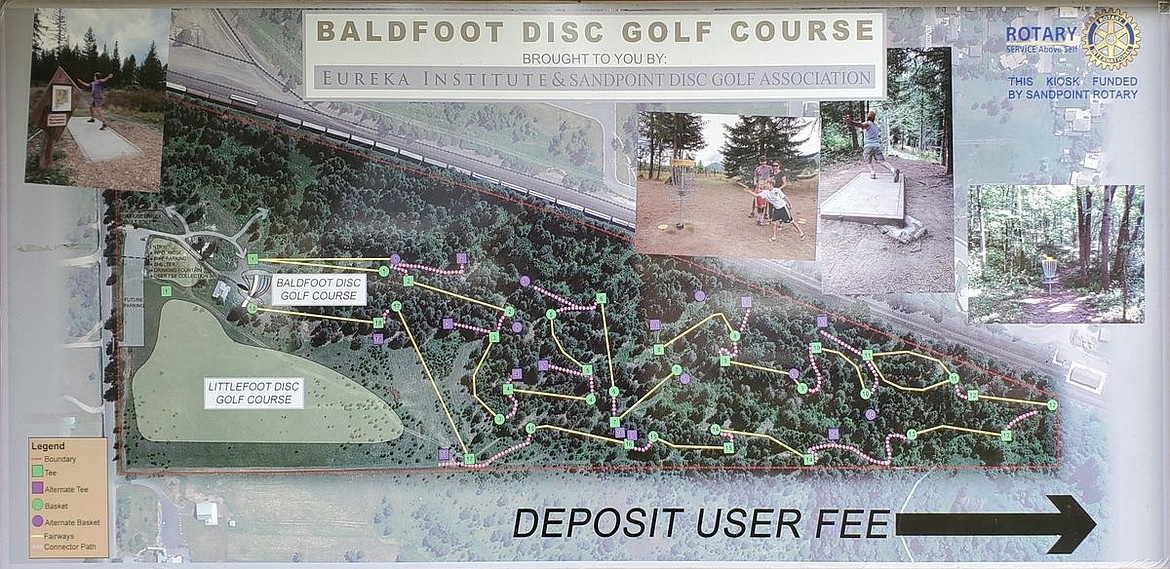 by
TREVAN PIXLEY
Sports Editor
|
June 18, 2022 1:00 AM
The Sandpoint disc golf doubles league once again took place on Friday at the Baldfoot disc golf course and for the first time in a long time the weather was fantastic.
67 degrees and sunny skies with just six miles per hour winds made the day an easy one for the competitors.
At the end of the round, it was Christian Cook and Bill, who finished with an impressive score of 42, 12 under par that took home first place honors.
The duo had somewhat of a slow start, with back-to-back pars on holes one, and two, but responded with five birdies throughout the next six holes.
They had three different stretches where they hit three birdies in a row, from holes 3-5, holes 10-12, and holes 14-16.
In second place, there was a tie between Bobby Shaw and Daniel Pfiefer and Michael Givens and Kyle Flory.
Both teams finished the round with a score of 44, which is 10 under par.
Shaw and Pfiefer got out to an early lead after hitting back-to-back birdies on holes 1 and 2. After that, they only managed one birdie through the next four holes.
Following that, however, they went on a tear where they hit seven birdies on the following 10 holes including four in a row from holes 7-10.
Flory and Givens also had a slow start with three pars to begin the round, but managed to hit seven birdies on their next eight holes.
They finished the round hitting three birdies on the final five holes.
Sandpoint's disc golf league will be back with singles action on Tuesday, June 21 at the Baldfoot Disc Golf Course.
TEAM SCORES — 1, Christan Cook/Bill, 42. T2, Bobby Shaw/Daniel Pfeifer, 44. T2, Michael Givens/Kyle Flory, 44. T4, Dave D/Ted McNamara, 47. T4, Mike Brown/Luke Dixon, 47. T6, Karl Kleinkauf/Evan Kaufman, 48. T6, RJ Dixon/Aaron Crossingham, 48. T6, Ryan Peterson/NA, 48. 9, Matthew Andis Bruhehl/Jacob Hughes, 52. 10, Rex Edwards/Jesse David, 53. 11, Tyler DIxon/Jenifer Kleinkauf, 54.
Recent Headlines
---