Stephen Allen Christensen M.D., 68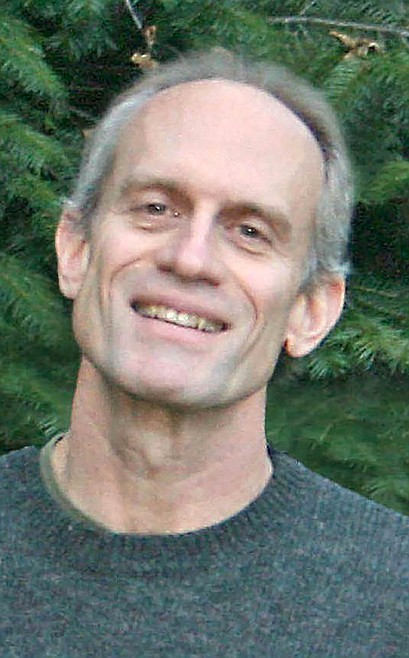 Stephen Allen Christensen M.D., of Sandpoint, Idaho, passed away May 30, 2022, after 68 years immersed in the sensory rush of this marvelous orb we all call "home."
Steve was born September 26, 1953, at Fort Sam Houston in San Antonio, Texas, to Robert Eugene Christensen and Florentine Julia Cockelberg. His childhood in eastern Wyoming was filled with adventures with siblings, friends, and canine companions; including "Speck," a stray dog he lured home with a hot dog.
He moved to Klamath Falls, Oregon as a teen and graduated from Klamath Union High School in 1972. While in high school he participated in gymnastics, excelling in the rings. He was a diligent athlete and worked hard to maintain his physical health throughout the rest of his life. He was an excellent scholar. Steve attended Utah State University on scholarship, graduating in three years with a dual major in entomology and mathematics. In his summers, he worked as a fireguard for the US Forest Service in Oregon.
Steve loved all things living. After graduating from Utah State, he worked in the animal lab caring for the large variety of animals involved in research programs. He was troubled by requirements to euthanize animals after their research program was finished. Contrary to institutional protocol, he quietly found homes in the local area for all the dogs slated for euthanasia.
In 1982, he began medical school at the University of Utah and found his calling in medicine. Turning away from so-called "higher specialties" of medicine, he instead opted to pursue the breadth, depth, and intimacy of family practice. In medicine, Dr. Christensen immersed himself into the most intimate, compelling, and frightening aspects of other people's lives … including their individual mortality. He was a gifted teacher and had a unique capacity among physicians to bring order to the terrifying chaos in the lives of his patients, endowing them with understanding and restoring control. He was an able communicator and storyteller who could reduce medical jargon to plain language. His patients responded to his healing influence wherever he practiced — Utah, Wyoming, Oregon, Montana, and finally Idaho. He understood the remarkable resilience, strength, and depth of the human spirit and treated his patients with empathy, compassion, and respect.
Steve was an avid outdoor enthusiast, and throughout his life found peace and connection in peering through the kaleidoscope that is our majestic world. He had a deep fund of knowledge of the myriad plants, insects, and animals that meandered, moved, and transpired around him. He could spend hours with his camera, on his belly in the weeds watching the ambling path of a beetle or crouching silently watching the interplay of coyotes and butterflies in a nearby meadow during a fishing trip. Steve brought his love of nature to his family and friends and opened the windows into the adjacent universe of his wild kindred to those around him.
Steve had a wide array of hobbies, including fly fishing, beekeeping, gardening, hiking, photography, writing, playing the guitar, and wood carving. He was an excellent artist, and loved to collect driftwood, agates, and moss. He loved watching inclement weather. He started (and ended) a number of business ventures in a variety of locales. He was eternally curious and innately capable of just about anything. His was a tender, empathetic soul with a streak of stubborn confidence.
Steve once wrote "Death is a capricious prankster. Consider the many ways death interrupts the lives of otherwise happy individuals whose personal demise is not even a remote consideration on most days: Some people have mortality thrust upon them abruptly, unexpectedly, even violently. For others, death is a tentative voyeur who peeks through their windows for days, months, or even years before finally barging in." Death stole Steve peacefully at night after a shorter than hoped for course with ALS. He leaves behind an insatiable void in the lives of those who are left behind. He is survived by his devoted wife of 23 years, Tonya J. Attridge; his six children, Jared A. Christensen (Tricia), Erik B. Christensen (Aneka), Catherine E. Sorensen (Martin), Lane S. Christensen (Claudia), Kyle M. Christensen (Rebecca), and Nichole M. Nevenhoven; 20 grandchildren; brothers Robert W. Christensen and Edward L. Christensen; sisters Edina J. Nahas and Patricia D. Youngblood. Steve was preceded in death by his parents.
Like all who shrug on the cloak of mortality, Steve was terrified of forgetting. He was even more horrified at the thought of being forgotten. He eschewed baseball caps, baggy shorts, and anything related to funerals. In lieu of a public memorial service or flowers, "get off the damn phone and look around!" May his memory remain, and his influence persist in the lives and actions of those whom he has touched.
Recent Headlines
---