Nonprofit leaders gather for professional development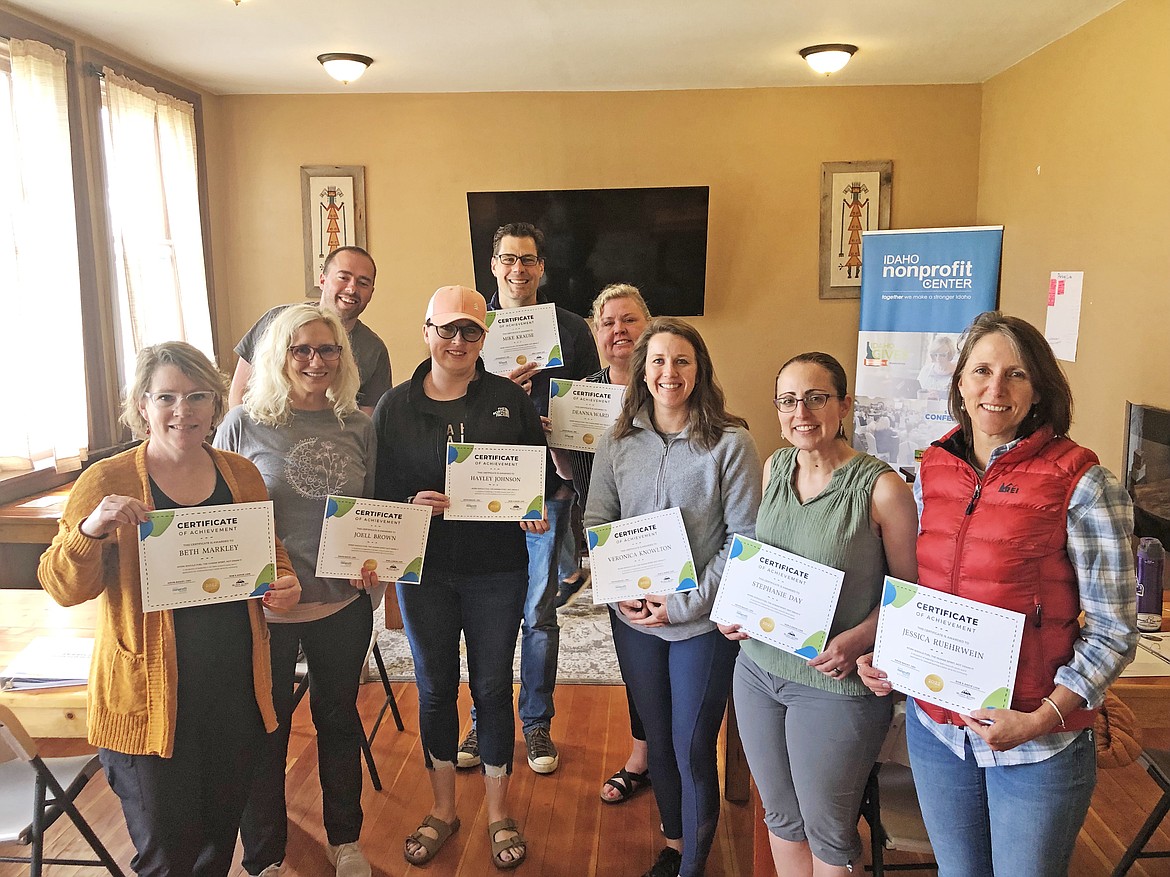 A group of nonprofit leaders gathered earlier this month to bond and share their similar experiences. The 11 executive directors included Veronica Knowlton, executive director of the Panida. Pictured, from left, are Beth Markley, Joell Brown, Kevin Bailey, Deanna Ward, Mike Krause, Deanna Ward, Knowlton, and Stephanie Day.
(Photo courtesy KIM ELLSWORTH)
A group of nonprofit leaders gathered earlier this month for an intensive educational retreat to bond and share their similar experiences. The eleven executive directors and senior managers came together in Gooding on June 1-3.
"Running an organization that serves the community can be hard work and a little lonely," said retreat participant Veronica Knowlton, managing director of the Panida Theater. "Spending time outside of the daily grind to connect with fellow nonprofit managers has been an amazing experience."
Organized by the Idaho Nonprofit Center, the Nonprofit Leadership Retreat was created for executive directors to reflect and focus on their unique positions in a distinctive industry.
"The camaraderie among the leaders was wonderful to see last week," said Kevin Bailey, CEO of the INC. "They are such hard-working individuals, and their collective impact was an awe to see."
The program was also designed for participants to leave with tools to better lead their employees and their community. To reach that desired outcome, they first had to better understand themselves.
"As a capacity building organization, we invest in resources that help serve and support the individuals who work tirelessly to serve the common good," said the M.J. Murdock Charitable Trust. "Training programs like those offered by Idaho Nonprofit Center are critical in helping develop leaders who will sustain and grow the important work being done in Idaho and across our region."
Recent Headlines
---