Stand-off ends peacefully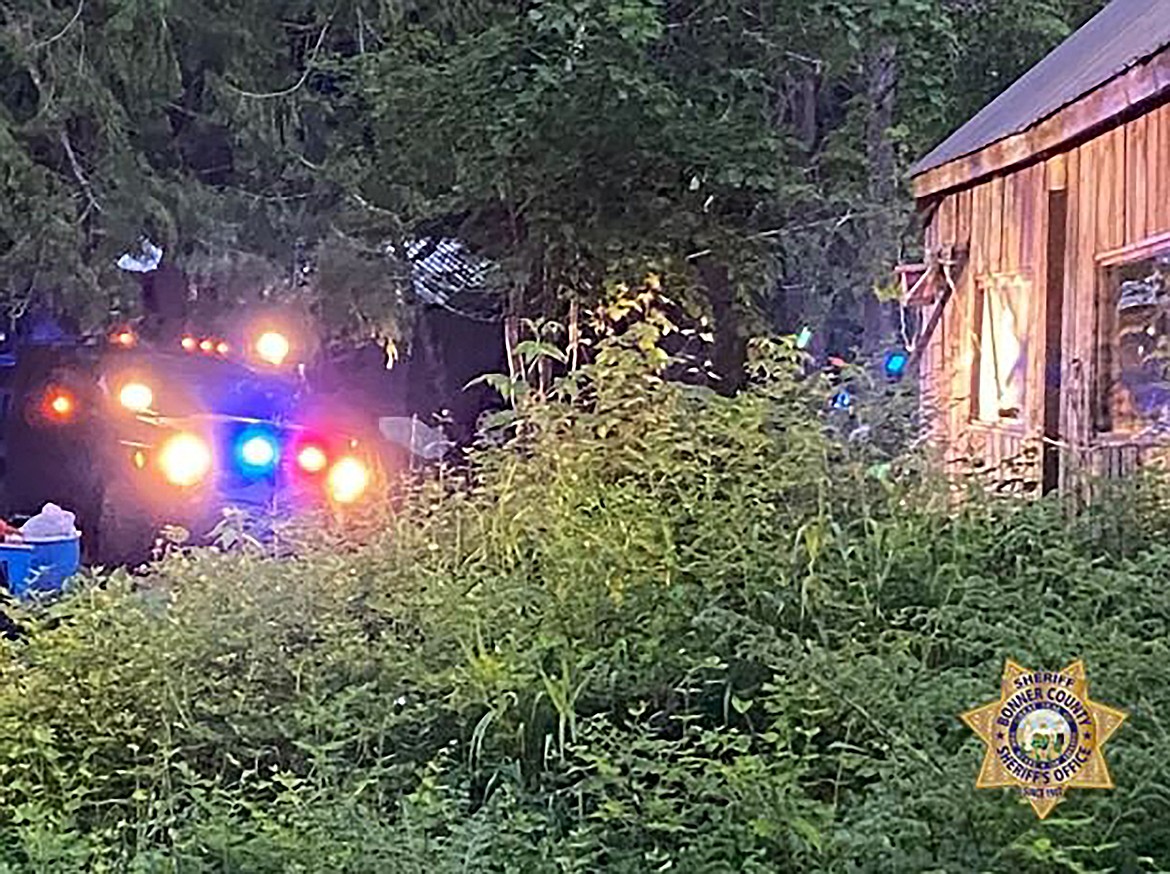 A photo of a Wednesday standoff in the 800 block of Spring Lane in Clark Fork.
(Photo courtesy BONNER COUNTY SHERIFF'S OFFICE)
CLARK FORK — A seven-hour standoff ended peacefully, Bonner County Sheriff's officials said in a Thursday Facebook post.
The Wednesday standoff began after BCSO deputies arrived at a residence in the 800 block of Spring Lane in Clark Fork at about 4 p.m. to arrest a 26-year-old female on an aggravated battery arrest warrant out of Kootenai County as well as a 33-year-old male on a burglary charge. Neither individual was named in the Facebook post.
"The two suspects barricaded themselves inside the residence and were believed to be armed," sheriff's officials said.
The Bonner County Emergency Response Team responded to the scene and, after negotiations failed, "less lethal gas munitions" were used to extricate the pair from the residence.
"[B]oth suspects were arrested without further incident," officials said in the post. The suspects are expected to face multiple charges."
No details on the specific charges were listed.
Recent Headlines
---