Dorman announces bid for county assessor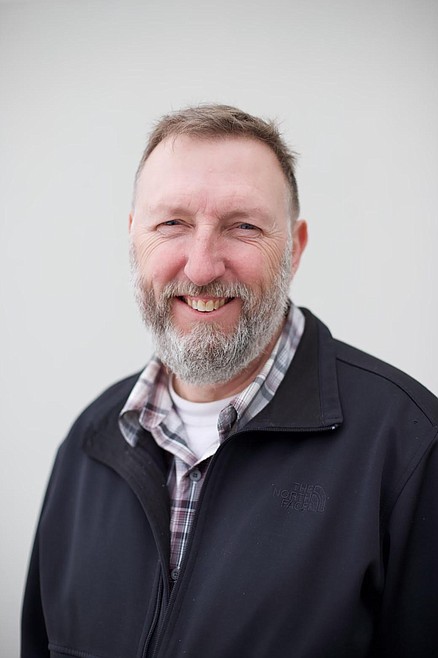 SANDPOINT — Grant Dorman is running for Bonner County assessor.
In announcing his campaign, Dorman, 51, said he decided to run in an effort to bring his core values to the post. Those values, he said, include respect for privacy, respect for property rights, and respect for people.
"After first-hand frustration with excessive backlog and wait times at the DMV and concerns over privacy and property rights matters, I have decided to run for the position of Bonner County Assessor," he said.
Dorman, a Selle Valley resident, is a recently retired professional land surveyor with 25 years of experience in property surveys, residential and commercial construction, and GIS/platting. After serving in the U.S. Navy as an air traffic controller, Dorman earned a bachelor's degree in land survey and "broke in his boots" surveying rural ranchlands in southeastern Idaho in the late 1990s. He continued his surveying career serving the residential and commercial real estate industry.
Years later, after getting a masters in business administration in 2011, his consulting business widened to serve the public utilities and timber industries. Dorman recently sold his business and believes that his technical, administrative, and business experience uniquely qualifies him to serve as county assessor. This experience is invaluable given the imperative to respect everyone's property rights while maintaining impartiality between parties involved.
Dorman volunteers locally with Idaho's second oldest Boy Scout Troop, Sandpoint Troop 111 as troop chaplain and serves as its Family Life merit badge counselor. Since 2001, he has served internationally as volunteer and staff for Engineering Ministries International. Additionally, he has served as board treasurer of Residencia de Vida, an orphanage in Costa Rica.
"Concerning the DMV, complaints about the excessive wait times have been met with excuses about staffing challenges and blaming the state and its new computer system. Prior to taking office, I will form a citizen committee to brainstorm and implement methods to streamline the DMV process. Suggested ideas include the use of volunteers to assist in the use of kiosks at the Bonner Mall for transactions that can be handled online as well as consulting other county's DMVs to determine best practices."
"The Priest River DMV office is critical to our residents in West Bonner County. I will make every effort to keep that office open and do everything I can to provide services in an efficient manner."
"If elected to the position of County Assessor, I commit to having an open-door policy in a respectful, non-confrontational manner. I will also gladly assist homeowners who wish to appeal their appraisals to the Board of Equalization."
Dorman and his wife, Michelle, have 4 children, one a senior at Hillsdale College, another serving in the U.S. Navy, a third working locally in the construction industry, and the fourth wrapping up high school.
Recent Headlines
---