Younger people being diagnosed with colorectal cancer
You know it's always nice to report a decrease in cancer diagnoses. And, that's been the case over the last decade with colorectal cancer thanks to early detection screening. Well, let me clarify that statement. People over the age of 50 are seeing fewer diagnoses of CRC, but unfortunately, that's not the situation with younger people.
An article in Science Daily reports an alarming rise in cases of colorectal cancer in people younger than fifty. As a result, the U.S. Preventive Services Task Force (USPSTF) now recommends lowering the age for initial screening to 45.
"Colorectal cancer is one of the most preventable malignancies, owing to its long natural history of progression and the availability of screening tests that can intercept and detect the disease early," the article stated.
"A concerning increase in colorectal cancer incidence among younger individuals has been documented since the mid-1990s with 11 percent of colon cancers and 15 percent of rectal cancers in 2020 occurring among patients younger than 50 years, compared with 5 percent and nine percent, respectively, in 2010."
Cathy Eng, MD, a professor of gastrointestinal medical oncology at the University of Texas MD Anderson Cancer Center in Houston, was seeing CRC patients in their 20s, 30s, and 40s when she wrote, "CRC is typically viewed as a disease for older individuals, so when I first started seeing these young patients presenting with advanced disease, no one really believed me."
Eng, now a professor of medicine at Vanderbilt-Ingram Cancer Center in Nashville, wasn't alone in her findings. Other oncologists were seeing a shift in the patient population. In 2015, Christina Bailey, MD, also at MD Anderson, along with colleagues, published an analysis "predicting an alarming rise in colon cancer (90 percent) and rectal cancer (124 percent) by 2030 in patients under 35."
"Even though younger adults only represent about 12 percent to 15 percent of all patients with CRC, the rate of increase has been alarming," Eng said. "We know hereditary factors cannot fully explain this increase: Less than half of cases – about five percent overall – in younger patients are attributed to family history or genetics.
The big question is, why is this happening? When asked, Eng said, "We don't have definitive answers yet, but I suspect the reasons are multifactorial. We have some evidence to suggest diet may play a role, and there's a lot of interesting work going on related to the microbiome, suggesting childhood exposures may put some younger people at higher risk for CRC."
(Merriam-Webster defines microbiome as "a community of microorganisms, such as bacteria, fungi, and viruses that inhabit a particular environment and especially the collection of microorganisms living in or on the human body.") Got it?
In its initial stages, colorectal cancer may not cause symptoms. But according to the American Cancer Society, there are signs you should look for, including a change in bowel habits, such as diarrhea, constipation, or narrowing of the stool, that lasts for more than a few days. Or, you have a feeling that you need to have a bowel movement that's not relieved by having one.
Other red flags are rectal bleeding with bright red blood; blood in the stool, which might make the stool look dark brown or black; cramping or abdominal (belly) pain; weakness and fatigue, or unintended weight loss.
"Colorectal cancers can often bleed into the digestive tract. Sometimes the blood can be seen in the stool or make it look darker, but often the stool looks normal. But over time, the blood loss can build up and lead to low red blood cell counts (anemia). Sometimes the first sign of colorectal cancer is a blood test showing a low red blood cell count," ACS said.
Eng said, "For patients, paying attention to their bodies and anything that seems abnormal, and bringing those symptoms to the attention of their doctors is an important first step."
The USPSTF recommendation to lower the screening age to 45 is just the first step. "Ultimately, optimal prevention and early detection of CRC in people younger than 45 will require further research into the underlying causes and risk factors of young-onset CRC, which have thus far remained elusive."
Kathy Hubbard is a member of the Bonner General Health Foundation Advisory Council. She can be reached at kathyleehubbard@yahoo.com.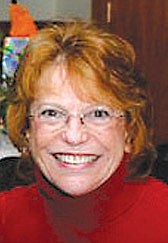 Recent Headlines
---