Wendy Gail Fairbrother, 85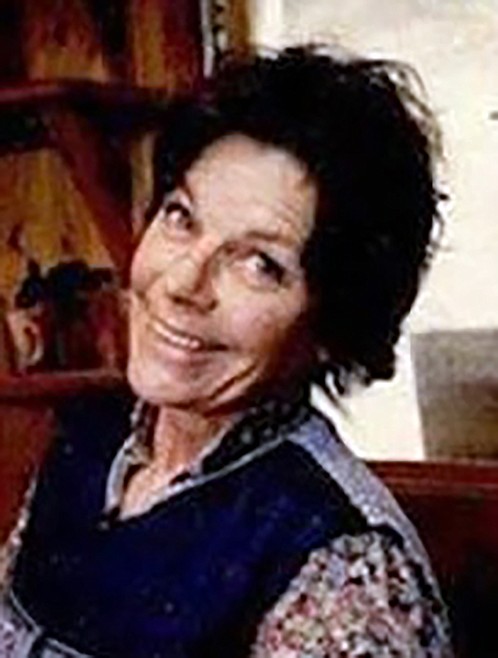 Wendy Gail Fairbrother, the esteemed matriarch of the Fairbrother family, passed away peacefully at her Sandpoint, Idaho, home on February 25, 2022, with her family and beloved friends by her side.
Wendy was born to Edwin and Mildred (Banks) Peoples, growing up in Sacramento, California, along with her two brothers Richard and Paul Peoples.
Wendy was a devoted wife, mother, grandmother and great-grandmother. She spent the best years of her life with her husband, Ed Fairbrother, raising their children, various farm animals, and an abundant garden and orchard on their Katka Mountain farm in Bonners Ferry. The family farm was a source of immense pride and joy for both Wendy and Ed.
Wendy's home was as warm and welcoming as she was. When visitors came over they marveled at how beautifully her home was decorated with antiques, found treasures and her collections of blue-and-white pottery, which earned her the nickname "Blue Willow Wendy." She happily took in those in need of a warm meal or friendly conversation. Many times the dinner table was crowded with newly adopted "family."
As warm as she was, when pushed to her limit Wendy could out cuss a sailor — stringing less-than-delicate words together with great imagination and emphasis. She was a ferocious mama bear when defending her many children (nine) — this ability especially came in handy with her rascally boys.
Wendy liked nothing better than to gather with family and friends for festive holidays and celebrations. She loved catching up with loved ones and sharing her adventurous and oftentimes harrowing life stories (of which there were many).
Wendy wore many hats and performed many jobs in her lifetime — working as a registered nurse at Sonoma State Hospital, caring deeply for those living with psychiatric conditions and developmental disabilities. She pulled green chain at the local saw mill when living in Oregon — the only woman on the crew. Wendy worked for years as a cook at Rocky Mountain Academy in Bonners Ferry and developed lifelong friendships with the young people she met there. She always offered an understanding and non-judgmental listening ear. She also worked for a time at the Idaho State Forest Service, traveling from campground to campground building friendships along the way. She especially loved her time working at Brush Lake near Bonners Ferry, Idaho.
Wendy acted as a mentor to other women moving up on Katka Mountain — sharing her skills with gardening, preserving foods and raising children. She was a pioneer in every sense of the word — strong, hardworking, independent, courageous, passionate, thrifty, able to make something special from very little and willing to take risks and endure hardship for what mattered to her.
Wendy was preceded in death by her husband, Ed Fairbrother; her parents, Edwin and Mildred Peoples; her sons, Rusty Fairbrother and Paul Fairbrother; her daughters, Becky Stottlemeyer and Melody Fairbrother; and her grandsons, Daniel Uhnak and Brian Fairbrother. She is survived by her children, Randy Fairbrother, Don (Julie) Fairbrother, Mike Fairbrother, Natalie Miller and Jenny Hepinstall; as well as her many grandchildren and great-grandchildren.
Wendy lived a long and rich life. She leaves behind a remarkable and enduring legacy for her family to carry on. A celebration of her life is being planned for a later date when the weather warms up enough to gather outdoors — in honor of where she loved to spend her days.
Family and friends are invited to sign Wendy's online guestbook at coffeltfuneral.com.
Coffelt Funeral Service will be handling the final arrangements.
Recent Headlines
---