McLaughlin pledges community involvement if chosen superintendent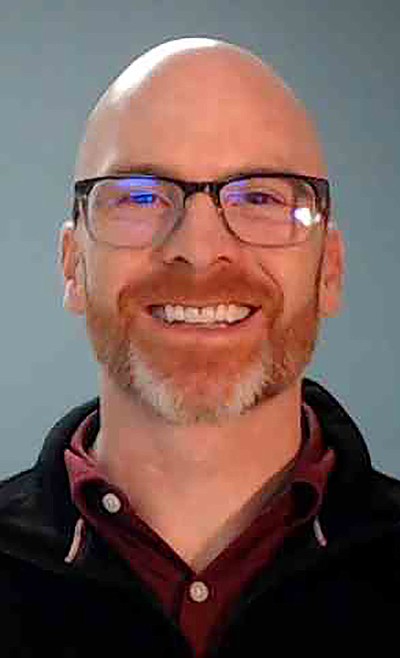 by
KATHY HUBBARD Contributing Writer
|
March 23, 2022 1:00 AM
PONDERAY — Casey McLaughlin told the 60-plus people gathered for the first of two Lake Pend Oreille School District superintendent interviews that he has had a life-long interest in education and a desire to be a community unifier.
"I believe, if we work together, our best days are not behind us, but in front of us," he said in outlining his qualifications for becoming the district's superintendent. "We are a community."
McLaughlin who currently holds the position of LPOSD director of federal programs and assistant director of teaching and learning talked about his career and that he felt he benefitted from having started as a teacher. From teaching in the classroom, to being principal at both the elementary and middle school levels, he said his experience has taught him that it's important to have a vision.
"Having a vision means high-quality education, high-quality student experiences," he said. "And it's not just for students. If our teachers are thriving, our students will thrive as well. It's about clarity. Everyone knows what they're doing. We should do a few things and do them incredibly well."
He also talked about his early days at Kootenai Elementary. He said that they went from a group of teachers and administrators who could barely be in the same room with each other to developing a relationship that helped students be the best in the state.
Questions from attendees varied, but predictably, included questions about top-of-mind concerns from parents. About the whole child approach, McLaughlin said that he believes that children should learn values at home and/or at their church and that schools should teach standards.
"We're not talking about taking the place of parents with strong family values," he said. "I believe the percentage of parents that are doing a good job parenting is at 99 percent."
However he did point out that some children come to school hungry, sometimes are in abusive situations, and some are bullies. About bullies, he said the rule is that no student has the right to stop others from learning and they have no right to hurt one another.
"99 percent of students don't vape, 99 percent of students don't smoke marijuana, but you hear about the students that do" he said. "When parents hear 'everyone is doing it' that's not the reality. More kids are doing right than wrong."
When asked about future challenges to the superintendent, McLaughlin said that he wasn't in favor of asking for higher taxes. The fact that the district now has a fund balance of 24 percent "buys us time." He said that there are facility issues that need to be addressed, but that will be up to the voters to decide.
Regarding masks, mandatory vaccinations, he said that wasn't his role to require them. But, it's the district's responsibility to keep students safe. He credited the school board for being proactive.
On the subject of critical race theory, he said that Idaho state code doesn't allow it in schools and schools adhere to that code. Another parent asked about data based education. This is an approach that relies on information a teacher is given about students in order, hopefully, to improve instruction.
"Sometimes the data is unrealistic," McLaughlin said. "If a student is struggling, it's my job to find out why. If one solution doesn't work, find another solution. We'll get kids as far as humanly possible."
McLaughlin said he was a member of Bonner County Human Rights Task Force. He's not only open to discussions with parents and community members but encourages people to reach out to him. He believes that teachers are not the purveyors of truth, but deliverers of facts.
"We don't tell children how to think, we present the information so students can make up their own minds," he said.
On the question of gender affiliation, he said that he supports every human. "I'm for everybody." He says that the question about transgender bathroom has come up and that he will work with parents to develop the best outcomes. And, he supports parents' rights. He said that there are rights already granted by the state and that document can be reviewed and added to if necessary.
McLaughlin reiterated that he wants the community to be involved and that his door will always be open to parents, students, teachers, businesses and community members.
When asked if he supported home schooling, he said yes. He said that he supported the Home School Academy because it serves a population that the district wasn't serving.
"I want what's best for all students," he said.
An interview with the district's second candidate, Becky Meyer, will be held today, Wednesday, at the Ponderay Event Center at 5 p.m.
Recent Headlines
---