Meyer cites strengths as learner, educator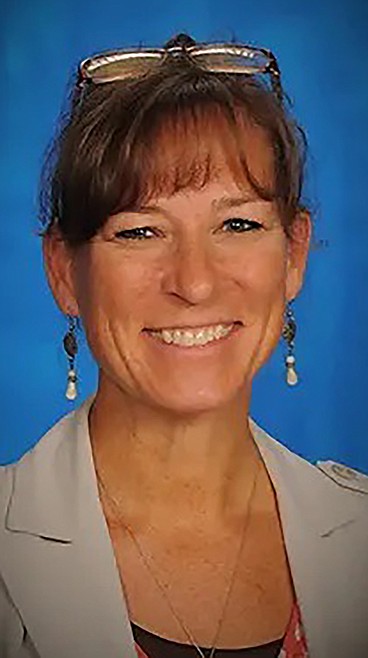 by
KATHY HUBBARD Contributing Writer
|
March 24, 2022 1:00 AM
▶️ Listen to this article now.
One hour can pass quickly when a candidate for superintendent of schools presents her views on education, and such was the case at the public interview for Dr. Becky Meyer last night.
Meyer talked about her family, her career path and more specifically to her experience as the superintendent in the Lakeland School District.
"My number one strength is that I'm a learner," Meyer said. "I'm constantly learning." Meyer holds a doctorate degree in counseling and human services with a minor in educational administration from the University of Idaho and holds a superintendent endorsement from Northwest Nazarene University.
Although most of the 50-plus attendees were familiar with Meyer's background, she gave a brief overview. She talked about her three daughters, two of whom are nurses and the third a college senior. She told about going from counselor for grades K to 12 in the Lake Pend Oreille School District to assistant principal and subsequently principal at Lake Pend Oreille High School.
"I thought my psychology background would help with students at an alternative high school, and I learned a lot about at-risk students. Intergenerational poverty makes a huge difference in a child's life and it was the best professional experience I could have asked for," she said.
She then talked about moving to the principal position at Sandpoint High School and then later becoming the assistant superintendent at the district level.
"I'm a very loyal person. I never thought I'd leave," she said. But leave she did to become the superintendent of schools in the Lakeland School District in Rathdrum. "It was like stretching my wings. It took a lot of soul searching and talking to mentors. The culture there was very different. After six years I've grown as a person both professionally and personally."
Despite cultural differences, she said the mission at Lakeland is basically the same as at LPOSD. At Lakeland they say "every student matters" and at LPOSD they say they are "committed to the success of every single student." Meyer believes the different words say the same thing.
Before the interview started, attendees were encouraged to write questions. The first question asked was for Meyer's opinions regarding the challenges for a superintendent considering the current political climate.
Meyer agreed that there is a lot of polarity of opinions spread on social media and at town halls. She said her expectation was to treat these opinions with respect and dignity.
"I would look at the conflicting paradigm and perspective and work together with people to see their point of view. Getting together face-to-face. Bringing issues to the table to discuss in person, not online, not on email, to understand their perspective and find solutions.
She said that sometimes it takes finding common ground. Maybe that common ground is an individual student. "Find something that you can agree on and move forward from that point."
When asked about her views on masks and mandatory vaccines, Meyer said that it wasn't her decision to make. At Lakeland they surveyed parents and staff and the school board made decisions based on the input from all the stakeholders.
Meyer was asked about articles that had been written that claimed her contract with the school board in Lakeland was not renewed and insinuated that there was friction between her and them. She replied that the media had taken a slant on the situation. She said that there was no tension and explained that Lakeland School Board's philosophy is not to encumber the taxpayers. Since the superintendent position is the highest paid in the district, there were three board members who felt the contract should be for one year, not three, as it was previously.
"They wanted the contract to be year-to-year. What they meant by 'encumbering taxpayers' is being liable for paying off the contract if the superintendent left," she explained.
One attendee asked if Meyer was in favor of Chromebooks even though students were able to get through the firewall to look at pornography. She said that Chromebooks were vital to teaching during the pandemic when schools were shut down and children learned from home.
"I have not heard of this issue, but obviously pornography isn't appropriate," she said. "Perhaps a look at the firewall is necessary. However, it's important for children to learn technology and to be appropriate with technology.
Meyer is in favor of academic and social development for all students. She said that critical race theory is illegal in the state of Idaho, but perhaps a better definition of CRT is necessary. She said that the difference between critical race theory and critical thinking is being able to look at the opposite viewpoint.
"Students need to learn the ability to explain both sides of an issue. We want to raise people who can research and understand different perspectives," she said.
Another attendee asked Meyer about not having classroom experience. She responded by saying that she has had classroom experience. As a counselor she was in classrooms every day. "I'm a teacher at heart and I'm a really good teacher." She described herself as "fully engaged."
About parents' rights, she said she loves them. She said its "super important for parents to be at the table and have a voice at the table." About gender issues she said she's not a medical person and doesn't know enough to have a discussion. She said she does know that it's now in the hands of the Supreme Court.
Throughout the evening, Meyer talked about community and parental involvement. In conclusion she said that the district would be tackling a new five-year plan and that a critical component to developing that plan will be obtaining public input.
Recent Headlines
---