Take a moment today to thank a doctor
by
KATHY HUBBARD Contributing Writer
|
March 30, 2022 1:00 AM
In the first two years of medical school, a fledgling physician will double their 15,000-word vocabulary with mostly Latin-derived words that are difficult to pronounce. Then, eleven or more years later, and after a cost of at least a quarter of a million dollars, they can put their name, including the M.D., on the door of their practice. All this effort allows them to work long hours and have their sleep interrupted by emergencies.
In some cases, we've seen first-hand how physicians have jeopardized their own and their family's health by caring for COVID-19 patients. Yet, for more than two years now, we've witnessed doctors putting in an extraordinary effort to reduce the impact of this disease. The word "sacrifice" comes to mind, doesn't it?
It's no wonder that Eudora Brown Almond wanted to honor doctors. She was the wife of one and declared on March 30, 1933, that there should be a Doctors Day celebrated by mailing greeting cards and putting flowers on the graves of deceased doctors. She chose the red carnation as the symbolic flower for National Doctors Day.
Why March 30? It was chosen to mark the date in 1842 that Crawford W. Long, M.D. had a bright idea to use ether as an anesthetic when he performed surgery on a man who had a tumor in his neck.
"I didn't feel a thing!" the patient purportedly said. And, for years, ether became the gold standard of anesthesia. Fun to note is that ether was used for recreational purposes prior to Dr. Long's experiment. Martini? Ether?
In 1991, President George H.W. Bush officially recognized March 30 as National Doctors Day. "Since then," the American Board of Physician Specialties website says, "we have used this anniversary as an official opportunity to pause and say thank you to the physicians who help to treat your injuries and illnesses, deliver our babies, and help us be as healthy as we possibly can be.
Interestingly, National Doctors Day isn't just a somewhat obscure American thing. It's celebrated in several other countries, although often on different days. Wikipedia tells us that Australia shares our date, but in Kuwait, they celebrate on March 3. A Kuwaiti businesswoman, Zahra Sulaiman Al-Moussawi, chose her daughter's birthday for the occasion.
Doctor-patient communication, clinical treatment, and community-based health promotion focus on March 4 in Nepal. Then, in Venezuela, they chose to honor Jose Maria Vargas, physician and President of the Republic, on March 10. Medicine Day in Turkey is March 14.
October 18, coinciding with the Catholic Church's celebration of the birthday of Saint Luke, apostle, evangelist, doctor, is the date in Brazil, while in Indonesia, it's October 24. Still, Wikipedia doesn't give a reason why.
They say that legendary physician and the second Chief Minister of West Bengal is why India chose July 1 for National Doctor's Day. Dr. Bidhan Chandra Roy, described as a physician, educationist, philanthropist, freedom fighter, and statesman, was born and died on that date. They founded Doctor's Day in Vietnam on February 28, 1955, but they apparently celebrate it on any day close to that. Make your choice.
Cuba's holiday is celebrated on December 3 in honor of the birthday of Carlos Juan Finlay (1833-1915). Finlay was a pioneer in yellow fever research. "He was the first to theorize, in 1881, that a mosquito was a carrier, now known as a disease vector, or the organism causing yellow fever: a mosquito that bites a victim of the disease could subsequently bite and thereby infect a healthy person," Wikipedia said. He quickly concluded that reducing the population of mosquitos would result in fewer yellow fever cases.
Our local doctors all deserve recognition for providing the best quality healthcare, and I, for one, am grateful for their contribution to the well-being of our small community. We are very lucky to have access to such a wide range of medical expertise. To all our providers, I say Happy Doctors Day!
Kathy Hubbard is a member of the Bonner General Health Foundation Advisory Council. She can be reached at kathyleehubbard@yahoo.com.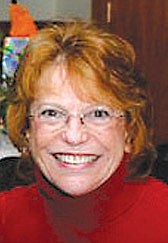 Recent Headlines
---