Trial scheduled for accused Post Falls shooter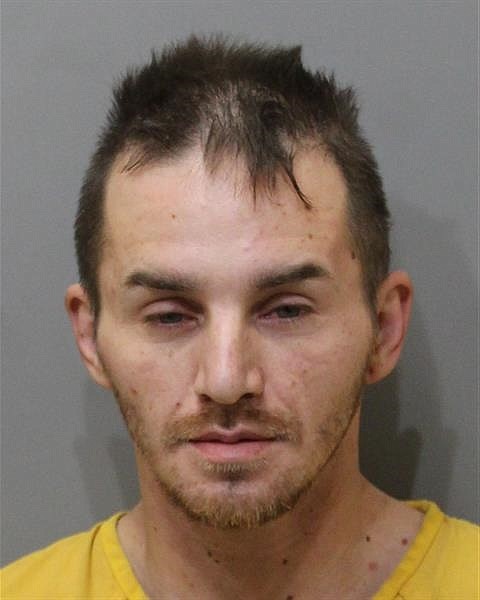 by
KAYE THORNBRUGH
Hagadone News Network
|
March 30, 2022 1:00 AM
▶️ Listen to this article now.
COEUR d'ALENE — A man who allegedly shot two people at a Post Falls gas station before going on a crime spree is expected to stand trial in June.
Tisen W. Sterkel, 32, of Oldtown, is charged with a dozen felonies: two counts of aggravated battery, two counts of aggravated assault, burglary, robbery, attempted unlawful entry, unlawful entry, possession of a stolen vehicle, operating a motor vehicle without consent, eluding and possession of a controlled substance.
He has pleaded not guilty to all charges.
The charges stem from Dec. 2, when Post Falls police responded to reports of a shooting at the Conoco gas station at Highway 41 and Poleline Avenue.
Security footage appeared to show Sterkel fire at least five shots, according to police reports.
A 30-year-old man was shot in the neck. He was sitting in his parked car when a bullet flew through his windshield.
The man testified in court that he heard a loud pop — and then couldn't hear or see anything for a time.
"I thought I must have been struck by lightning because it was so loud and disorienting," he said. "I couldn't feel anything. I was numb down my face and arm."
After patting himself down and discovering a nickel-sized hole in his neck, he said he ran to a nearby coffee stand and banged on a window. Panicked baristas let him in.
The man had surgery for his injury.
He told the court in January that the bullet tore through several muscles. The wound inhibits his ability to move his neck and one arm, he said.
Meanwhile, a 38-year-old man was shot in the leg. Gas station employees reportedly used their aprons as tourniquets but couldn't stop the bleeding.
After the shooting, witnesses said Sterkel fled the scene in a gold pickup.
Police said he ditched the pickup and stole a different vehicle from behind a barn.
Sterkel stopped again, police said, and allegedly forced a man at gunpoint to switch vehicles with him before driving off.
From there, Sterkel allegedly tried to hide in two different residences.
A woman testified that she was working from home when Sterkel opened her unlocked front door and tried to enter. He was holding a gun.
"He said he needed a place to hide," she said.
Another woman said she was home alone when Sterkel walked in through the front door, armed with a rifle.
"He had panic in his voice," she said. "The only thing he said was, 'I'm not going to hurt you, ma'am."
Sterkel soon turned and left, she said.
Deputies from the Kootenai County Sheriff's Office spotted Sterkel driving along the railroad tracks along Highway 53.
When Sterkel refused to stop, law enforcement reportedly pinned his vehicle from both sides, disabling it.
Police took Sterkel into custody and transported him to Kootenai Health for evaluation before booking him into jail.
At the hospital, Sterkel reportedly asked about the people he shot and said he hoped they were OK.
He reportedly told police he had used meth on the day of the shooting and believed people had been following him.
According to reports, Sterkel said he believed some of the cars at the Conoco had been tailing him.
Post Falls Police Detective Brian Williamson testified that Sterkel seemed alarmed when he learned he'd hit someone in the neck and another person in the leg.
"He seemed pretty upset about that," Williamson said. "He asked if he killed them. I didn't have the answer. He was really upset."
Sterkel's attorney, Jay Logsdon, filed a motion this month to sever the charge of operating a motor vehicle without the owner's consent from the other charges.
In the motion, Logsdon asserted that the jury will be presented with information that is "irrelevant and highly prejudicial" to the specific charge if it's considered alongside the rest of the case.
The defense has also filed a motion to dismiss multiple charges - both aggravated battery charges, as well as both counts of possession of a stolen vehicle and the single robbery charge.
First District Judge Lamont Berecz will consider the motions in a hearing scheduled for April 15.
Sterkel remains in jail on $2 million bond.
A one-week jury trial is scheduled to begin June 13.
Recent Headlines
---