Little stops Coronavirus Pause Act
by
DEVIN WEEKS & ELLI GOLDMAN HILBERT
Hagadone News Network
|
March 31, 2022 1:00 AM
▶️ Listen to this article now.
Legislation that would have prohibited businesses from requiring proof of COVID-19 vaccination from employees or customers through 2023 — known as the Coronavirus Pause Act — was vetoed on Monday by Gov. Brad Little.
In his letter to Lt. Gov. Janice McGeachin, who serves as president of the Idaho Senate, Little wrote that he vetoed Senate Bill 1381 because he's "a lifelong advocate of limited government" and the bill "significantly expands government overreach into the private sector."
"I kept Idaho open while other states were on lockdown, never issued any mask or vaccine mandates and banned 'vaccine passports,'" Little wrote. "I am committed to working through the rule of law to keep Idaho the strongest state in the nation."
The bill did not have exceptional support. It passed in the House 45-23, absent two legislators including bill co-sponsor Tony Wisniewski, R-Post Falls. In the Senate it passed 24-11. No Kootenai County legislator voted against it.
Coeur d'Alene Rep. Paul Amador said Wednesday it's "unfortunate" Little vetoed the bill.
"I've been hearing from many of my constituents for many months ongoing about the importance to them about their personal decision-making related to getting a vaccine," Amador said. "I certainly support anybody who wants to get a vaccine. I think it's potentially a good thing for a lot of people to keep them healthy. I certainly understand where the governor is coming from, siding with a business' right to make a decision related to their employees."
Amador said if the Senate today decides to take up a vote to override the veto, it's unlikely to meet the two-thirds threshold necessary for Little's decision to be overturned.
"You're literally on the cusp of two-thirds as it is. It's very uncommon for the Legislature to override a governor's veto," he said. "I've seen a lot of bills that have passed almost unanimously and not overridden a veto."
Sen. Peter Riggs, R-Post Falls, said this is not a black and white situation and while he understands Little's decision, he respectfully disagrees.
"I firmly believe in limiting government's involvement with business as much as possible, but that doesn't mean we can shirk our responsibilities when it comes to protecting the rights of our other citizens," Riggs told The Press via email.
Riggs said to allow a business owner, "who may or may not know anything at all about medicine, to dictate medical treatments for other people as a term of employment, is an incredibly dangerous precedent."
"What if an employer decided to mandate vitamin shots because they boost the immune system? They may not be wrong, but that doesn't make it right," he said. "What if an employer required an employee to get a full physical from a doctor for a job doing nothing more than clerical work? Can an employer mandate colonoscopies, mammograms, LASIK? There are a great deal of medical procedures and treatments that are actually good for people and can make a business function more profitably because their employees are fit and healthy and monitored, but that is not the employer's call to make."
He disagrees with Little's statement that this bill treads into government overreach territory. Riggs said the bill, which expires after one year, says people can't discriminate against others for not being vaccinated.
"That's it," he said. "We are not telling employers or employees how to manage their businesses, we are just saying they should do it together.
"There are government rules for businesses related to wage, religion, sex, race, age, hours, etc.," Riggs continued. "Any claims that this somehow, as if for the first time, interjects government into business is a bit disingenuous. Gov. Little chose to veto the bill consistent with his statements over the last two years, and I still support the Coronavirus Pause Act as I have for the last two years. Debate, discussion and sometimes disagreement are important parts of the process."
Lacey Moen, owner of Earthly Beauty Bar in Coeur d'Alene, supports the veto. After 11 years in business, Moen "supports anything that keeps businesses open," she said Wednesday.
"I think he's allowing us to run our businesses the way we choose," Moen said.
Earthly Beauty's client safety, protection and comfort are Moen's highest priority, she said. Moen's staff communicates with clientele. If they want to wear a mask, the technician does too.
"As a person in the service industry, my job is to protect my client and do what makes them comfortable," Moen said. "When people are given the luxury of making their own choices, they tend to do the right thing."
Though her business was closed for two months during COVID lockdowns, it's now thriving. During the months of forced closure, it was "rough," Moen said.
"All of Coeur d'Alene is thriving," Moen said. "But I think COVID has taught us to be more respectful of others."
The Idaho Nonprofit Center, which represents the interests of more than 6,000 nonprofits in Idaho, released a statement Wednesday applauding Little's decision.
"This would have potentially punished private businesses and nonprofits that require employees to be vaccinated against the coronavirus," the statement reads.
"We are pleased that Little vetoed this bill, allowing nonprofits and their boards of directors the autonomy to enact their own health and safety protocols as they see fit. The INC advocated against this bill on the premise that nonprofits (as part of the private sector) should be able to determine their own health and safety protocols weighing the needs of their clients, staff and patrons."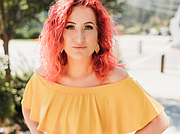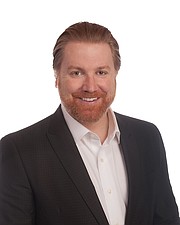 Recent Headlines
---