Deadline to turn in Kootenai River creel packets is today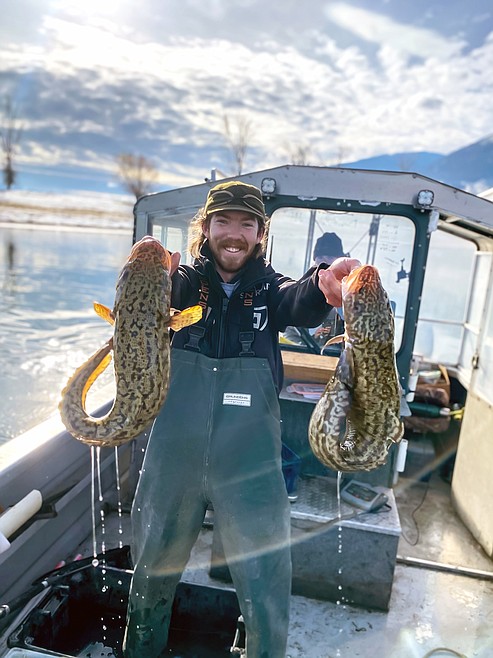 Burbot caught by Idaho Fish & Game fisheries research efforts on the Kootenai River.
(Photo courtesy IDFG/JORGE ROSALES)
Fish and Game is reminding burbot anglers on the Kootenai River to turn in their creel packets by May 10 to be entered into a free raffle for some great prizes, T.J. Ross, regional communications manager, said.
"If you are one of the many anglers who participated in the 2022 Kootenai River Angler Science Program, thank you for investing time and energy into helping us," Ross said in a press release. "Information collected by all of you will help us manage the unique and fairly new burbot fishery in the Kootenai River."
Anglers can turn in their packets at the Fish and Game Panhandle Region Office, Far North in Bonners Ferry or North 40 Outfitters in Ponderay.
While anglers didn't have to catch any burbot to be eligible for the raffle, they did need to participate in the fishery and turn in their packet by today's deadline.
If you caught a burbot with a tag in its back this year, please report the tag if you haven't already, Ross said.
"By reporting tags, you are helping us better understand burbot catch rates, harvest rates and survival rates, which helps us manage the fishery," he added.
You can report the tag number and location of where you caught the fish to Fish and Game.Reporting can be done over the phone at 1-866-258-0338, online or as part of the Angler Science Program creel packet.
Recent Headlines
---