Priest River softball keeps season alive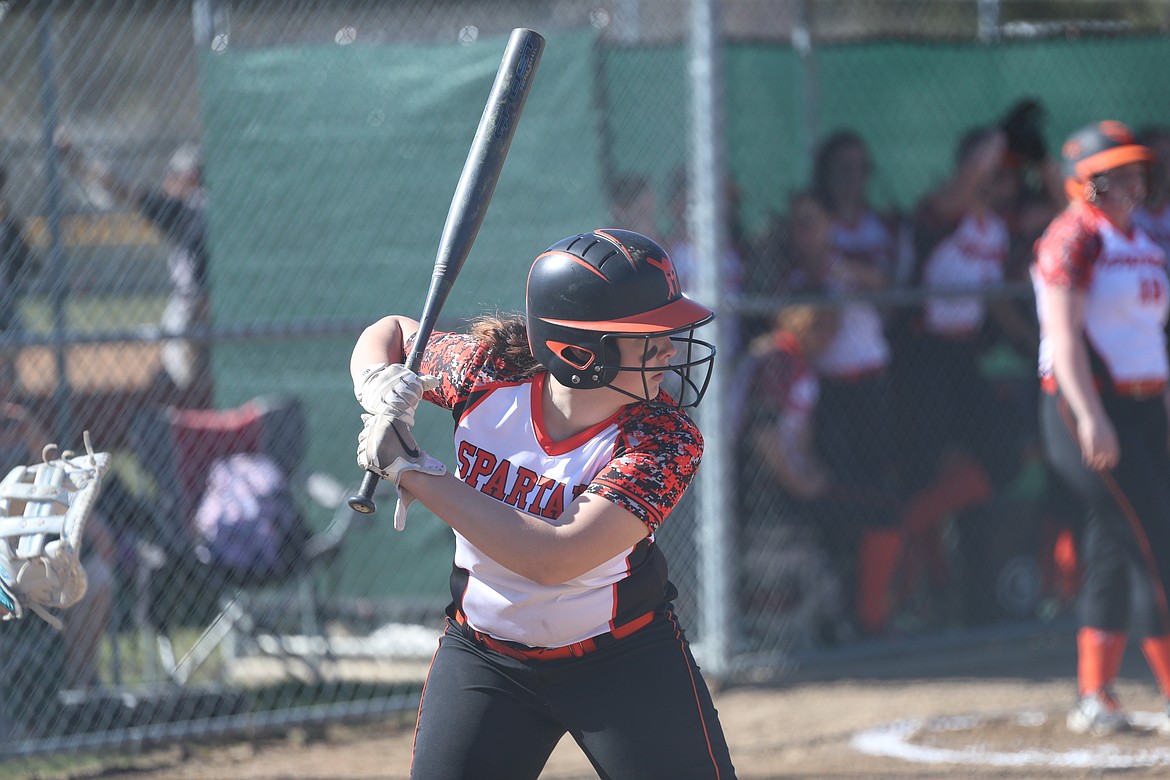 Jaylein Zylstra stands in the batter's box during the home doubleheader against Timberlake last year.
(File photo by DYLAN GREENE)
by
TREVAN PIXLEY
Sports Editor
|
May 13, 2022 1:00 AM
The Priest River softball team kept its season alive with a 16-6 win over Bonners Ferry in a Class 3A district 1 loser-out game.
The game was tied 6-6 following the top of the fourth inning.
The Spartans would go on to score 10 unanswered runs in the final three innings to force the 10-run rule.
Ona Rose hit a 2-run RBI triple into center field that scored Lilly Freitas and Natalie Rosa for the game's final margin.
Jaylein Zylstra and Freitas took control on the mound by only giving up two hits during six innings of work. The duo also struck out six batters.
Freitas was also efficient at the plate going 2-for-4 with a double. Zylstra also got a knock and went 1-for-3 with an RBI.
Priest River will next face Kellogg today at 4 p.m. at Kellogg High School. The winner of the game will advance to the Class 3A Idaho state softball tournament.
BONNERS FERRY 311 100 — 6 2 7
PRIEST RIVER 411 352 — 16 7 6
J. Curtis, C. Pruit (2), S. Rickter (6), and S. Rickter, J. Curtis (6). Jaylein Zylstra, Lilly Freitas (3), and Ona Rose.
HITS: BF — Owens, Fredrickson. PR — Freitas 2, O. Rose, Hansen 2, Zylstra, White. 2B — Freitas, Hansen. 3B — O. Rose.
---