CDA4Pride returns, despite conflicting event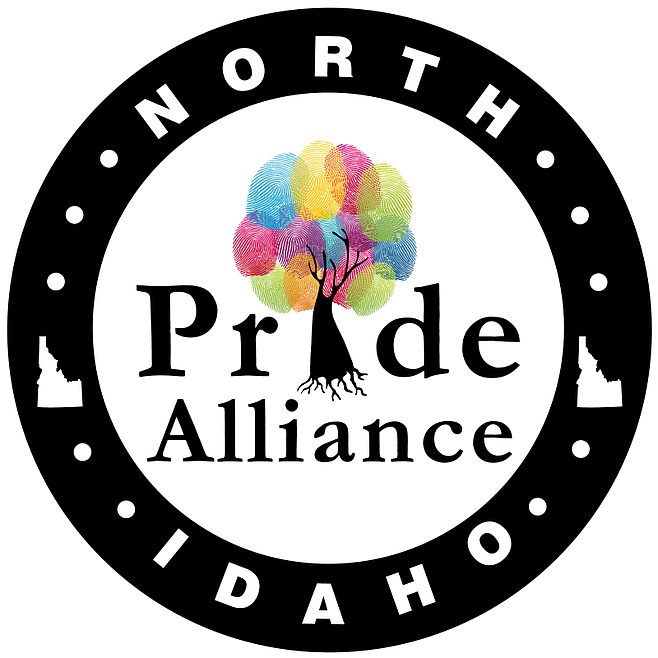 by
KAYE THORNBRUGH
Hagadone News Network
|
May 14, 2022 1:00 AM
COEUR d'ALENE — After a two-year hiatus, Pride in the Park is back — and organizers say they won't be "intimidated or deterred" from gathering with their community.
Pride in the Park is an annual event organized by North Idaho Pride Alliance. It's part of CDA4Pride, a monthlong celebration of the LGBTQ+ community.
The free, family-friendly event is scheduled 10 a.m. to 3 p.m. June 11 at the City Park and bandshell.
North Idaho Pride Alliance Board President Sam Koester said in a news release that CDA4Pride is about bringing people together for inclusive, fun and educational events during the month of June.
"Our region has its fair share of hate for our community throughout the year and it's important that we continue to create safe spaces for LGBTQIA+ individuals," Koester said in the release.
This year, Pride in the Park will coincide with the second "Gun d'Alene," an event organized by the Panhandle Patriots Riding Club.
In a public statement, the North Idaho Pride Alliance Board of Directors said law enforcement "is aware of statements made about this summer's events."
The board declined to specify further, though a comment from North Idaho Pride Alliance's Facebook page on Tuesday noted that "individuals are free to do their own research."
"Our leadership strongly encourages the public not to engage with protestors they may encounter outside events or online," the board's statement read. "We ask that supportive community members and partners focus on promoting events with positivity for a successful Pride Month celebration."
Featured CDA4Pride events include a tie-dye party, several panel discussions and Pride on the Runway, "a celebratory evening of drag, fashion, food and festivities."
For more information and a complete lineup of events, visit www.nipridealliance.com
---