Bonner County History - May 17, 2022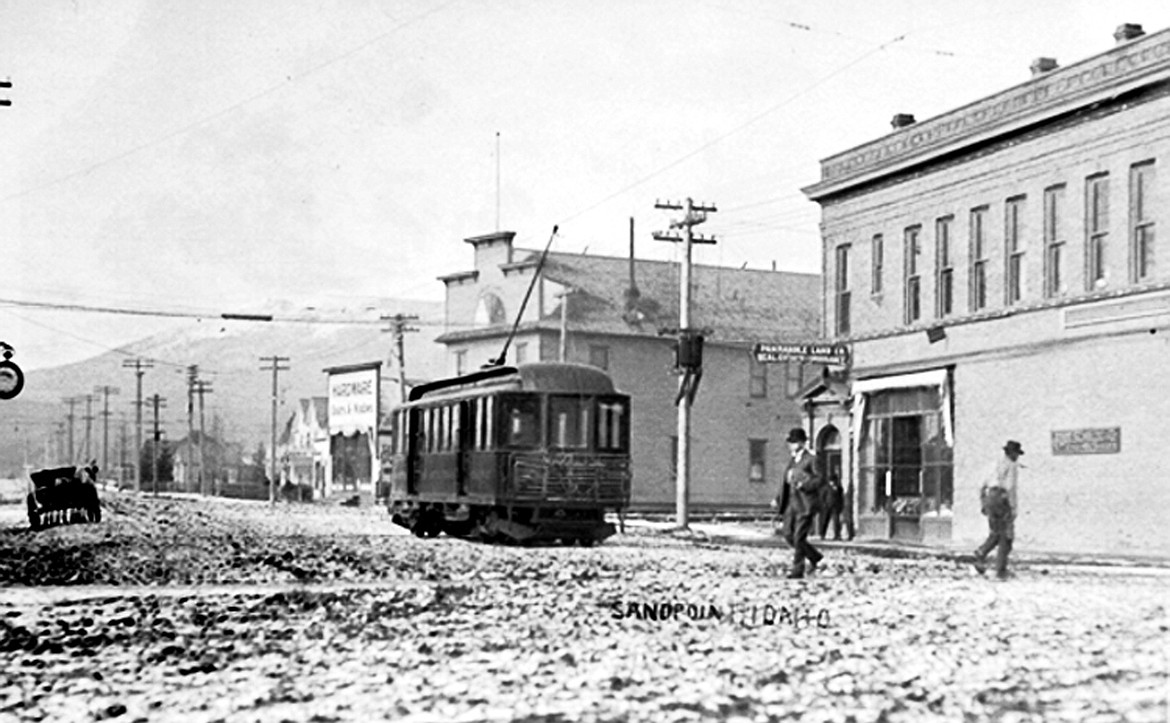 Brought to you by the
Bonner County Historical
Society and Museum
611 S. Ella Ave., Sandpoint, Idaho, 83864
208-263-2344
50 Years Ago
Sandpoint News-Bulletin
May 17, 1972 – TREE CONTRACTS LET
Two tree planting contracts for 1,656 acres of state land north of Sandpoint were let May 1. Approximately 800,000 Douglas-fir, Engelmann spruce, ponderosa pine, grand fir and western larch are scheduled for planting within the Sundance Burn area. To date 9,557 acres of state land in the burn area have been planted.
•••
SHAKE MILL FLATTENED BY FIRE FRIDAY
Fire of undetermined origin destroyed a small shake mill near Kootenai owned by Dave Lewis of Gold Creek. Northside Fire Association was called five minutes after the blaze broke out, but there was nothing to save when the truck arrived. Bob Lyons said that three trucks, 11 men and 10,000 gallons of water were used to fight the fire.
•••
SHOWER HONORED MRS. DON CARLSON
The Southside ladies' basketball team held a surprise pink and blue shower for Mrs. Don Carlson, a team member, who opened her gifts with the help of her daughter, Kelley. Mrs. Jasper Mitchell baked the cake which was decorated in pink and blue and topped by a pair of booties. Guests were the Mesdames George Knauss; Robert Munson; Jack Winget; Don Eich; Jan Jones; Chuck Broadsword; Jim Tarpley and Tawna; Patty Quillan and Bruce; Darlene Meyers; Toni Sims, Darrin and Earl; Pearl Howard; Jackie Dusczek and Susan; Billy Loveless; Jo Williams; Gene Allard; Lois Chapin and Melanie; and Joe and Wayne Thompson.
100 Years Ago
Northern Idaho News
May 17, 1922 – LARSON STARTS NEW HOME
Ground has been broken for a fine new residence to be built at the corner of Second and Pacific by Christ Larson. It will be a seven-room house with full basement and the very last word in all that makes a beautiful home. It will be of Dutch colonial type, the interior finished in enamel in keeping with the style of architecture, and floors throughout laid in hardwood. Across the south side, commanding a beautiful view of the lake, will be a sun porch. The main living room will have built-in seats and bookcases, and a double fireplace that connects with the sun porch. The dining room will have a built-in buffet, while the kitchen will be equipped with an electric range, work tables and cupboards, and a breakfast nook. The second floor will have three sleeping rooms, a sleeping porch, and a bathroom from which a clothes chute connects to the basement laundry room. The home will be heated by a hot water system. Sited on one of the most beautiful residential lots in the city, the new Larson home (512 S. 2nd Ave.) will be second to none in Sandpoint.
•••
BOY SCOUTS WILL CAMP AT MIDAS
The committee selecting a site for the Boy Scout camp for this summer has decided on Midas on Garfield Bay. The camp will open on July 2 and will continue four or five weeks. It was at first announced that board, the only item of expense the boys will have at the camp, would cost $6.00 per week; but owing to the increased attendance assured, it is found that the rate can be reduced after the first week to $5.
For more information, visit the museum online at bonnercountyhistory.org.
Recent Headlines
---