Bonner County History - May 22, 2022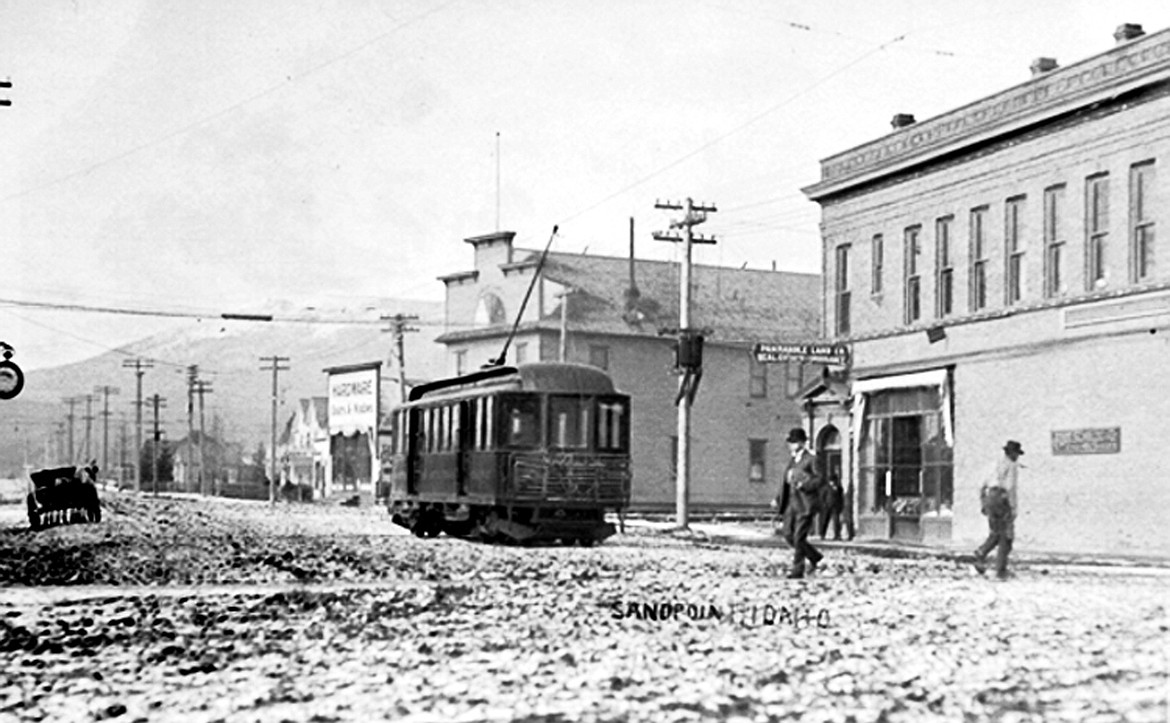 Brought to you by the
Bonner County Historical
Society and Museum
611 S. Ella Ave., Sandpoint, Idaho, 83864
208-263-2344
50 Years Ago
Sandpoint News-Bulletin
May 22, 1972 – SERVICE AWARDS
Service awards were made to eight Bonner General Hospital staff members during National Hospital Week. Five year pins went to nurses aides Patsy Utterback, Helen Thomas, Clara Schilling and Elizabeth Fournier, cook Grace Parsons and insurance clerk Marlene Wilcox. Theresa Gallagher, LPN, and dietary manager Ruth Crane received 15 year pins. Awarding pins were BGH administrator James Breinich, asst. administrator Phoebe Senft, and nursing director Elsa Wormington.
•••
GIRLS STATERS HONORED
Girls Staters were honored Saturday at a tea held in the First Presbyterian Church, sponsored by the American Legion Auxiliary. From Sandpoint are delegates Sue Doak, Kathy Kotschevar and Debbie Bush and alternates Kathy Grorud, Norma Riffle and Polly Hart. From Priest River are delegates Janet Keough and Diane Coy and alternates Sally Carrier and Gale Newcomb. From Clark Fork are delegate Vicki Blom and alternate Deana Pederson.
•••
CHAMBER RESISTS FINISHING SH200
The Hope-Clark Fork-Trestle Creek Chamber of Commerce has gone on record as opposing the final phase of the SH200 Hope-Denton Curves project, under construction since 1967. The group's resolution calls for abandonment of the Hope section including the "bridge to nowhere" at the west entrance to the city, stating, "Its design is obsolete and in error which, without a doubt, will be a 'death trap' greater than the Denton Curves which prompted the present project.
100 Years Ago
Pend d'Oreille Review
May 22, 1922 – NEWS FROM CLARKSFORK
The new city park is seeded to grass, fenced, and the fountain turned on and several trout can be seen in the basin. When the walks are finished and trees set out it will be a credit to the town.
•••
CITY BREVITIES
A band of gypsies, which pitched camp west of town and sent their women out to tell fortunes and size up backyard clotheslines, moved on after a visit by the Police Chief, who told them to leave on pain of arrest.
By arrangement with the Spokane agency, gas tests with the Chevrolet car were made Sunday from various agencies in the Inland Empire. There were 34 entries and F.F. Reem took third place. He made the trip from here to Spokane, a distance of 72 miles, on a gallon and three quarts of gas, averaging 41 miles to the gallon and making an average of 35 miles an hour.
•••
HIGH SCHOOL TEAMS REWARDED
At Monday's student assembly at the local high school, the students from the various athletic teams of the school were awarded their letters as follows: Boys' basket ball: Rex Wendle, Fred Ekholm, Clayton Pickett, John McKinnon, Victor Monahan, Berthold Boeck, Homer Woodard. Girls' basket ball: Lorene and Loretta Murray, Ellamae Farmin, Mabel Kennedy and Leone Dougherty. Track: Herbert Shook, Neil Wendle, Fred Ekholm, Clayton Pickett and Roscoe Bower.
For more information, visit the museum online at bonnercountyhistory.org.
Recent Headlines
---