Bonner County History - May 24, 2022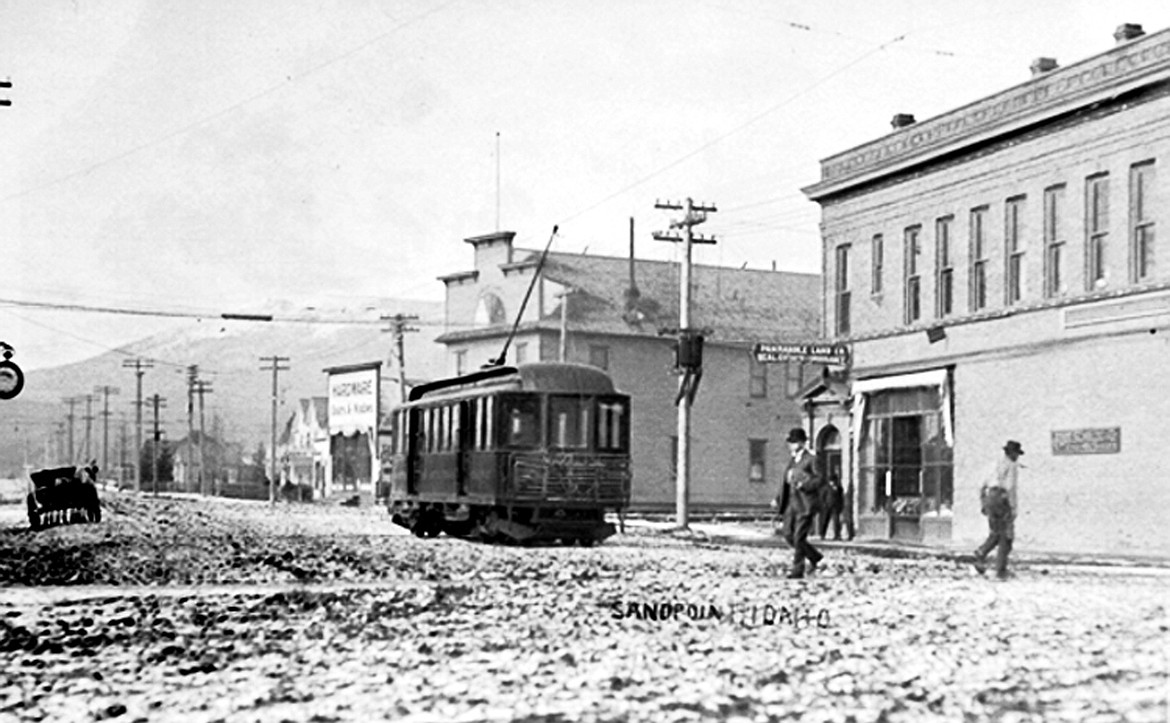 Brought to you by the
Bonner County Historical
Society and Museum
611 S. Ella Ave., Sandpoint, Idaho, 83864
208-263-2344
50 Years Ago
Sandpoint News-Bulletin
May 24, 1972 – GABELS WED IN GARDEN
Mr. and Mrs. Henry Gabel (Betsy Nieman) of Boise chose the beauty of the Lake Pend Oreille country for their recent wedding. The ceremony was planned for Samowen Beach but due to inclement weather, was held in the Ross Hall garden in Sandpoint. Attending the couple were the bride's sister, Marty, and Ross Hall. Gabel, who was raised at Hope, the son of Mrs. Hazel Gabel, is the photographer for the Idaho Daily Statesman and teaches at Boise State College. He worked several years at the Ross Hall Studio.
•••
WILLIAMSES NOTE GOLDEN ANNIVERSARY
The children of Mr. and Mrs. Lyall Williams, 439 S. Ella Ave., will honor their parents with a reception Sunday in the United Methodist Church social hall to celebrate their golden wedding anniversary. Mr. and Mrs. Williams moved to a ranch west of Sandpoint in 1926 and resided there until a year ago when they moved to their new home in Sandpoint. They have two daughters, Mrs. Katherine Ricco of Spokane and Mrs. Susan Bristow of Sagle, one son, Richard Williams, of New York City, and four grandchildren.
•••
FUTURE FARMERS REELECT TWO
Jed Turnbull and Cornell Rasor were reelected to continue in their offices of the SHS chapter of FFA. Turnbull will continue as president and Rasor as secretary. New officers to join the veteran pair include Bruce Johnson, vice-president; Shawn Woods, scrapbook reporter; and Steve Rasor, sentinel.
100 Years Ago
Northern Idaho News
May 24, 1922 – SELLE-BRONX NEWS
The cheese meeting held at Selle Saturday was well attended and much interest was shown in trying to have a cooperative cheese factory soon.
Mr. and Mrs. Ole Sletager are the happy parents of a little son (Raymond) who arrived last week.
•••
WAR VETERANS ON 15,000 MILE HIKE
Charles C. Franklin and dog Champ, both veterans of the world war, arrived in the city Friday, on their health hike around the United States. Both were wounded and both gassed in the war. Franklin enlisted the day war was declared against Germany. Champ, bred in Scotland, was given to the Red Cross when 14 months old. He served 14 months with the Red Cross, serving on three fronts. He is credited with saving 1657 lives, was gassed twice, wounded in both hind legs and shell shocked. He saved Franklin's life at St. Mihiel after Franklin had been unconscious out in No Man's land for two days. Champ was decorated by Marshall Foch in 1918. The two left New Orleans Jan. 3, on a 15,000 mile hike, and when reaching here, had walked 4865 miles, coming by way of California.
•••
MRS. FARMIN NAMES SPOKANE FAIR SLOGAN
Mrs. Earl D. Farmin yesterday received a check for $10 as a prize for naming a slogan for the Spokane fair. The slogan could not exceed 10 words and Mrs. Farmin took only half the number for her successful slogan which reads "Make the Fair Your Affair."
For more information, visit the museum online at bonnercountyhistory.org.
Recent Headlines
---