USFS: Christmas tree permits now available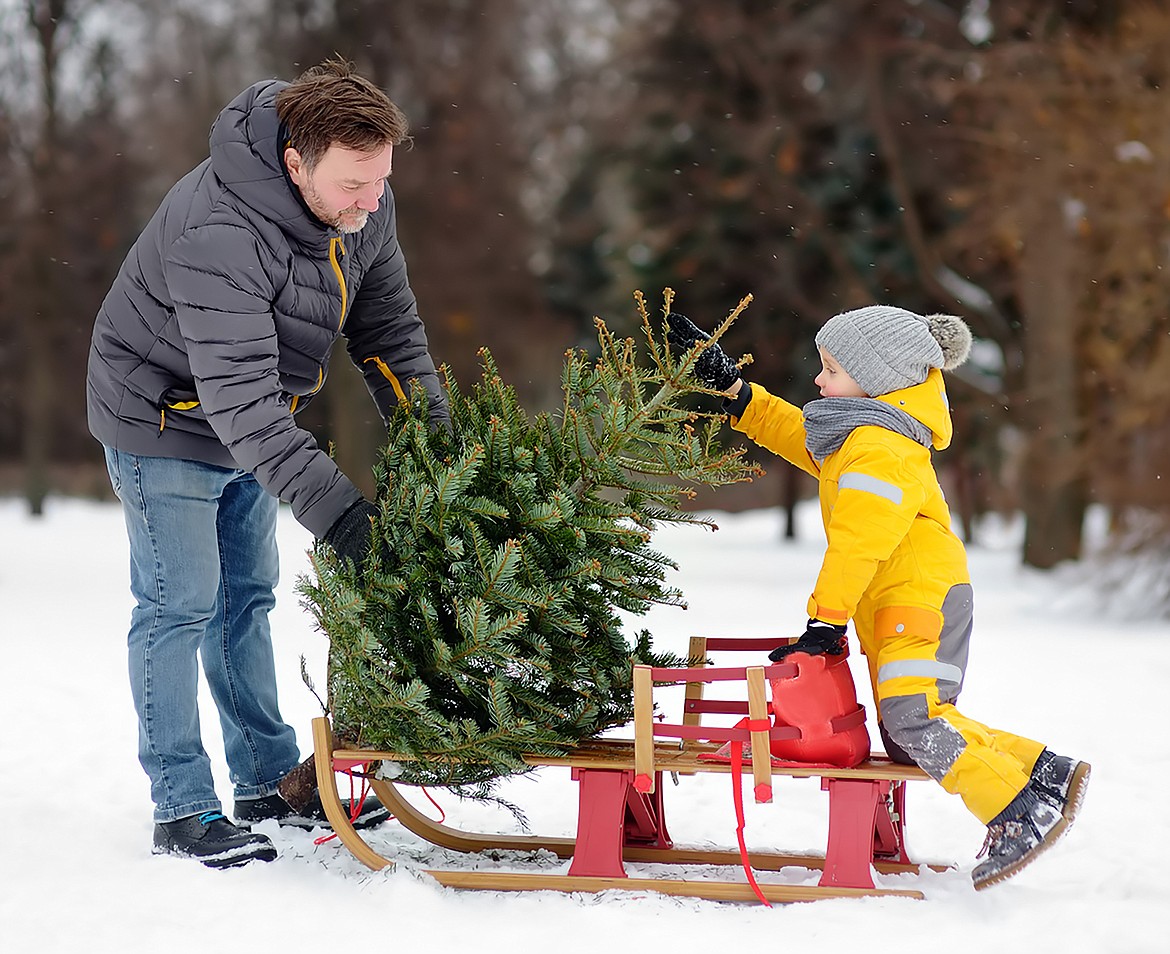 The U.S. Forest Service has been issuing Christmas tree permits since Oct. 13. Permits for the Idaho Panhandle can be applied for either in-person at the Coeur d'Alene office or online.
(Courtesy photo)
by
DANIEL RADFORD
Staff Writer
|
November 22, 2022 1:00 AM
SANDPOINT — With Thanksgiving just a few days away, some may say it is too early for the Christmas spirit.
Not so for the U.S. Forest Service, which has been issuing Christmas tree permits since Oct. 13.
Patrick Lair, USFS public information officer, said finding your own Christmas tree can be a lot of fun. If folks don't know where to go, they can contact their local USFS office for cutting areas and recommended places. In addition, he said some of the ranger districts have maps for the public of possible locations.
The only two tree species that cannot be cut with the permit are the western red cedar and the white bark pine, Lair told the Bee.
The permit allows up to three trees per household. Last season, of the more than 226,000 Christmas tree permits issued in the U.S., with about 31,000 issued in Region 1, which includes all of Montana and central and North Idaho, from the Nez Perce National Forest north.
"Coming in for a permit is just an opportunity for the community to ask questions," Lair said.
Lair reminded folks to be prepared when they head out to go look for that perfect tree.
"Most National Forest roads are not plowed or maintained during the winter. Four-wheel drive is recommended and chains are never a bad idea," he said.
Before looking for their tree, Lair also recommended the public follow general safety practices. Those include knowing where you are going first and telling at least one other person your plans before departing. In addition, plan for outdoor conditions, stay on the road and stick to main roads.
When cutting your tree, the Forest Service asks that you cut the stump down to less than 6 inches. If that is not followed, the stump can turn into a large shrub that prevents the growth of other trees.
The permit allows for the cutting of trees that are up to 12 feet tall.
Permits for the Idaho Panhandle can be applied for either in-person at the Coeur d'Alene office or online at go.usa.gov/x7pes.
The permits cost $5, with a $2.50 administrative fee for online applications.
Every fourth grader can receive one free Christmas tree permit through the Every Kid Outdoor program. Fourth graders will need to have a valid Every Kid Outdoor pass or voucher. For more information, visit everykidoutdoors.gov.
Recent Headlines
---