Bonner County History - Nov. 24, 2022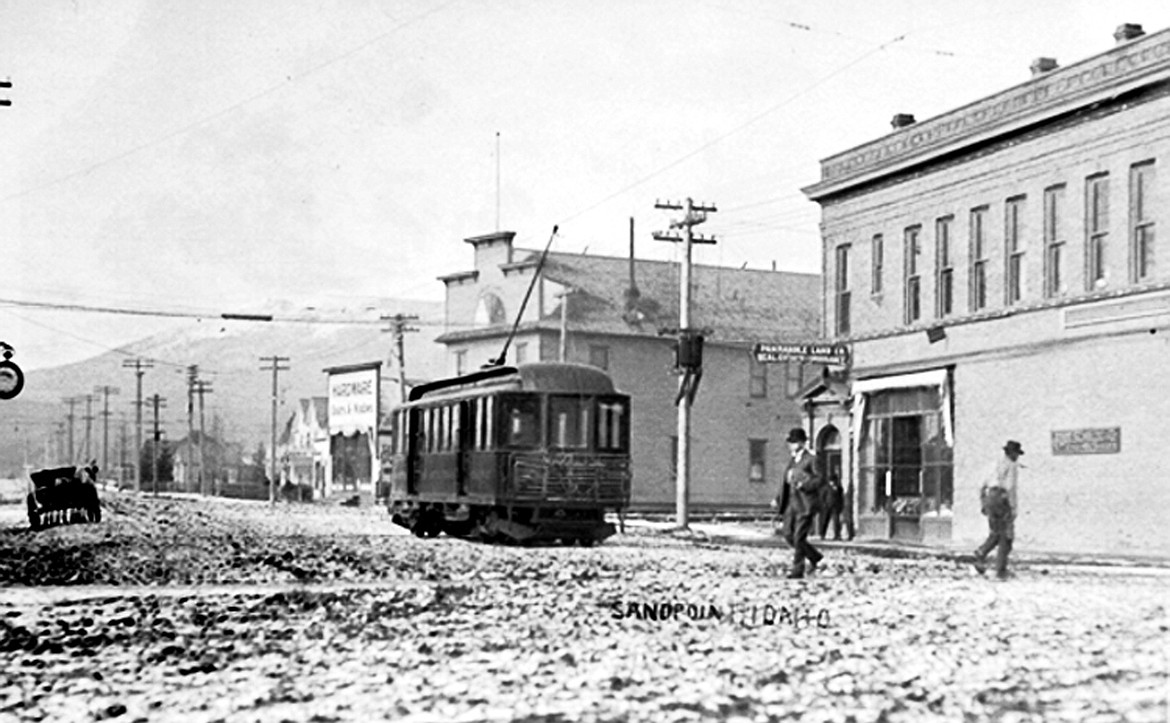 |
November 24, 2022 1:00 AM
Brought to you by the
Bonner County Historical
Society and Museum
611 S. Ella Ave., Sandpoint, Idaho, 83864
208-263-2344
50 Years Ago
Sandpoint News-Bulletin
Nov. 24, 1972 – BIRTHS
Nov. 14 – Mr. and Mrs. Allan Peterson, Sandpoint, boy, 8 lb.; Nov. 16 – Mr. and Mrs. Clyde Weller, Sandpoint, boy 8 lb.
•••
DOLLAR DAYS SALE
Sandpoint's Christmas Shopping Season will kick off Friday and Saturday with special Holiday Dollar Days Sales sponsored by the Chamber. Downtown stores will stay open until 8 p.m. every Friday until the week before Christmas. Beginning Dec. 18, downtown stores will remain open until 8 p.m. Monday through Friday, until Christmas.
•••
COFFELT NAMED COUNTY CORONER
Dale Coffelt was sworn in as Bonner County coroner last week by the county commissioners, succeeding Barry "Buck" Nelson who recently won reelection, but has since moved to Ione, Wash. Coffelt took over management of the Moon Funeral Home in 1970 when L.G. "Bud" Moon Jr., withdrew from active management. Coffelt has been a county resident since 1967 when he joined the Moon firm.
•••
WOOD GRADUATES
Marine Pvt. Roy A. Wood Jr., son of Mr. and Mrs. Roy A. Wood, Sandpoint, graduated basic training at the Marine Corps Recruit Depot, San Diego.
100 Years Ago
Pend d'Oreille Review
Nov. 24, 1922 – LONG GROWING SEASON
The report by Supt. J.H. Christ of the experiment farm north of town shows 1922 had the next to longest growing season since 1911, when records were first kept. The 1922 season was 143 days, with the last spring frost May 23 and the first fall frost Oct. 12. The longest season was in 1915, 145 days, from April 21 to Sept. 13, about a month earlier at both ends than this year.
•••
NIEMAN RANCH HOUSE LOST
The W.A. Nieman ranch dwelling near Sagle, occupied by Slater Kalb and family, was destroyed by fire Saturday. The Kalbs, who were at a meeting of the Sagle Literary society when the fire broke out, lost all their belongings, except the clothing they had on. It is believed the fire started from a faulty kitchen chimney. The fire took place about 10:30 p.m.
•••
NEW BRIDGE SITES BEING CONSIDERED
What route shall the North and South highway take south from Sandpoint and where shall the Pend d'Oreille river be bridged? Sites being studied are: 1) Rocky point above Dover, across to Spring point [Note: per the 1/11/1927 POR, Spring Point was "about a mile lower down the river" than Springy Point], joining the present route at Algoma; 2) the Baldwin riffles below the S.I. bridge, connecting via Colalla (sic) Spur and across to the highway; 3) Laclede crossing near Tom Campbell's place. If the bridge is decided upon for Laclede, the highway will likely go via the Hoodoo valley and Clagstone and cut over to Rimrock road and in to Coeur d'Alene.
For more information, visit the museum online at bonnercountyhistory.org.
Recent Headlines
---