Burning restricted as air quality dips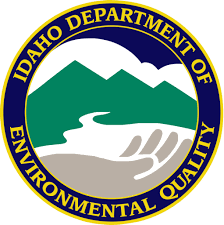 |
November 24, 2022 1:00 AM
While high pressure weather systems built up Sunday, vertical air mixture was nearly non-existent, causing the Department of Environmental Quality to issue an air stagnation advisory.
"If you are considering residential, or backyard burning, please consider using alternative disposal methods," said Dan Smith, regional airshed coordinator for the DEQ.
Air stagnation is when there is little or no movement in the air, leaving sediment and pollution fixed in place until air is stirred by pressure changes or winds.
Air stagnation Sunday and Monday over Bonner, Boundary, Benewah and Kootenai counties made the air quality drop to "unhealthy for sensitive groups," according to the DEQ in an air quality advisory.
Air quality improved Monday to "moderate," but it is expected to remain stagnant through Thanksgiving.
Kootenai County fire districts increase burn restrictions with the deterioration of air quality or air stagnation, and no open burning is allowed during an unhealthy advisory.
Outdoor burning is conditionally restricted on Tuesday until air quality improves to good on the DEQ website.
Air quality is expected to improve by Wednesday in Coeur d'Alene.
Before conducting any outdoor burning, the DEQ encourages residents to contact their local fire district and the DEQ Burn Hotline at 1-800-633-6247.
Recent Headlines
---