Bonner County History - Nov. 29, 2022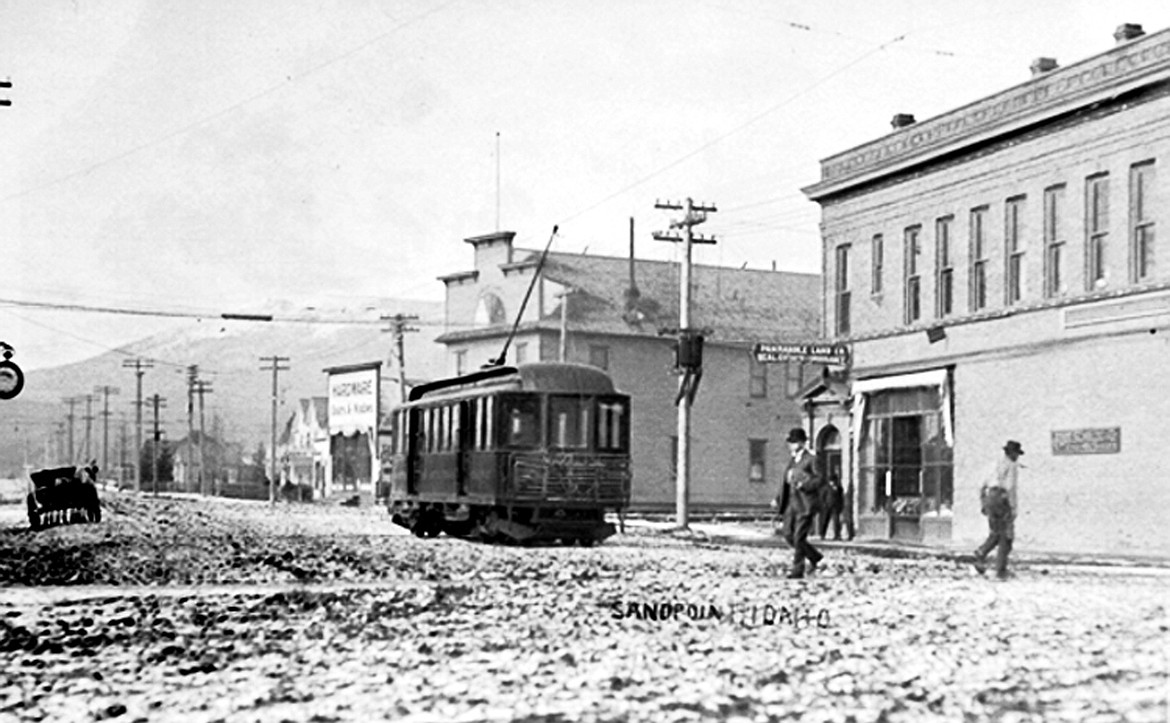 |
November 29, 2022 1:00 AM
Brought to you by the
Bonner County Historical
Society and Museum
611 S. Ella Ave., Sandpoint, Idaho, 83864
208-263-2344
50 Years Ago
Sandpoint News-Bulletin
Nov. 29, 1972 – ANNOUNCE ENGAGEMENT
Mr. and Mrs. Ernest Neely, Route 1, Sandpoint, announce the engagement of their daughter, Linda Irene, to Clifford D. Chapin, son of Mrs. Joann Stuffing of Orofino and Earl Chapin, Sandpoint. Miss Neely is employed by Northern Lights in Sandpoint and the future bridegroom is a sophomore at North Idaho College. A June wedding is planned.
•••
NEWS FROM KOOTENAI
Mr. and Mrs. Melvin Hansen from California, who visited the Henry Cornella family, will make their home in the area. The Dennis Cornella family has returned from California and will live in Kootenai.
Mr. and Mrs. Gordon Wenger and son visited with the Horace Wenger family this past week.
The Gerald Ward family have moved to the home of Mrs. Ward's grandmother, Mrs. Sue Bellamy.
•••
FISHING SUCCESS ON THE LIGHTER SIDE
Kamloops and Dolly Varden up to 20 pounds were registered at resorts around the north part of Lake Pend Oreille last weekend. Dr. C.C. Wendle of Hope caught the largest Kamloops registered, a 20 lb. 2 oz. fish, boated off Deadman Point. Fishing with him was Laurin Pietsch, Hope, who landed a 9 lb. 4 oz. Kamloops off Indian Point. Mrs. Don Diehl, Sandpoint, caught the big Dolly Varden weighing 20 lb. between Cottage Island and the Ellisport Point to the east. Two other fish were registered by Hope residents. Dan Blackmer landed a 9 lb. 10 oz. Dolly Varden and a Mr. Willard had a 19½ lb. Kamloops.
100 Years Ago
Northern Idaho News
Nov. 29, 1922 – NEWS FROM GLENGARY
Mr. Cochennette, Mr. Teal and Mr. Ratliff went to Sandpoint the other day in Mr. Cochennette's launch. On the way home, the launch balked and it was nearly 1 o'clock at night before they reached the Glengary dock. Mr. Teal says it was not warm on the lake at that time of night.
•••
THANKSGIVING BASKETS DISTRIBUTED
Captain Pederson of the local Salvation Army is distributing a score of Thanksgiving baskets to the city's needy. The baskets do not contain any fancy dishes, or even turkey, but have an abundance of substantial food, such as roast meat, potatoes and other vegetables, coffee, cranberries, bread and butter, and possibly some other needfuls. Capt. Pederson is delivering the baskets by automobile to the homes of those for whom he has prepared them.
•••
SHIPMAN TO START WORK ON NEW FILM
Nell Shipman and her film company will start work within a few weeks upon ten short animal pictures and one feature film. They will be taken at the company headquarters at the "thoroughfare" on Priest Lake. The feature will be an Alaskan drama, "The Last Ridge." "The Grub Stake" was filmed there last winter. There are now 100 animals at the Shipman camp, including 14 bears, several cougars, lynx, and a large number of dogs and other animals.
For more information, visit the museum online at bonnercountyhistory.org.
Recent Headlines
---