Warrants led to arrests, discovery of drugs
by
CAROLINE LOBSINGER
Staff Writer
|
October 1, 2022 1:00 AM
SANDPOINT — Two people were arrested and an unspecified amount of various drugs and drug paraphernalia were seized after a series of search warrants were executed in the city this week.
The searches are a reminder that fentanyl is present in the community and region, Sandpoint Police Chief Corey Coon said.
"I strongly encourage our community members to do a quick google search and educate themselves and their family members," he said. "Fentanyl in two forms has been recovered in Sandpoint this week – 'Blues' and 'Skittles.' Both commonly have the letter 'M' embossed on one side and the number 30 on the other."
The search warrants on the homes of suspected drug dealers began Monday, Sept. 26, when Sandpoint Police assisted a Drug Enforcement Agency task force with a search warrant in south Sandpoint, City Administrator Jennifer Stapleton said.
The search led to the discovery of an undisclosed amount of colored fentanyl pills — commonly known as "skittles" — and other drug related paraphernalia. 
Stapleton said the warrant is related to an earlier investigation that intercepted a large delivery of fentanyl to the residence.
The second warrant was served Wednesday at a room at the America's Best Value Inn, 807 N. Fifth Ave., Sandpoint. The search, which led to the arrest of two people, also led to the seizure of unspecified amount of methamphetamine, heroin, and fentanyl pills.
Daryl N. David, 25, of Bonners Ferry, and Rachel J. Straley, 36, of Spokane, were arrested on charges of possession of methamphetamine and cited of charges possession of paraphernalia and frequenting.  Stapleton said additional charges are possible pending lab results for the heroin and fentanyl.
On Friday, Sandpoint Police served a search warrant for narcotics at a residence located in the 1100 block of Main Street in central Sandpoint. An undisclosed amount of methamphetamine, fentanyl "blues" and drug paraphernalia were seized under this warrant.
Formal charges are pending results from the state crime lab, Stapleton said.
In the past two weeks, police responded to a local juvenile male who had overdosed on what they believe was fentanyl. Following medical treatment, the juvenile recovered. However, Stapleton said a second overdose involving a local 21-year-old male believed to be using fentanyl resulted in his death.
With Halloween just around the corner, Coon said it is a good time to remind the community's youth that they should not take candy or any other food or drink that is not in a sealed wrapper or container.
"Parents should inspect the Halloween goodies before the little kids just dive in and enjoy," Coon said. "Teenagers should be warned from taking candy that may be passed around by friends or at parties. Rainbow fentanyl can look like sweet tarts, skittles, or bubble gum and just one can be deadly."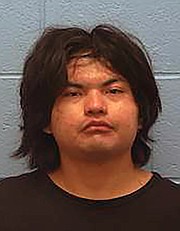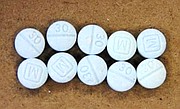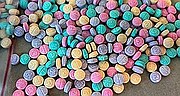 Recent Headlines
---