Community rallies around Oldtown family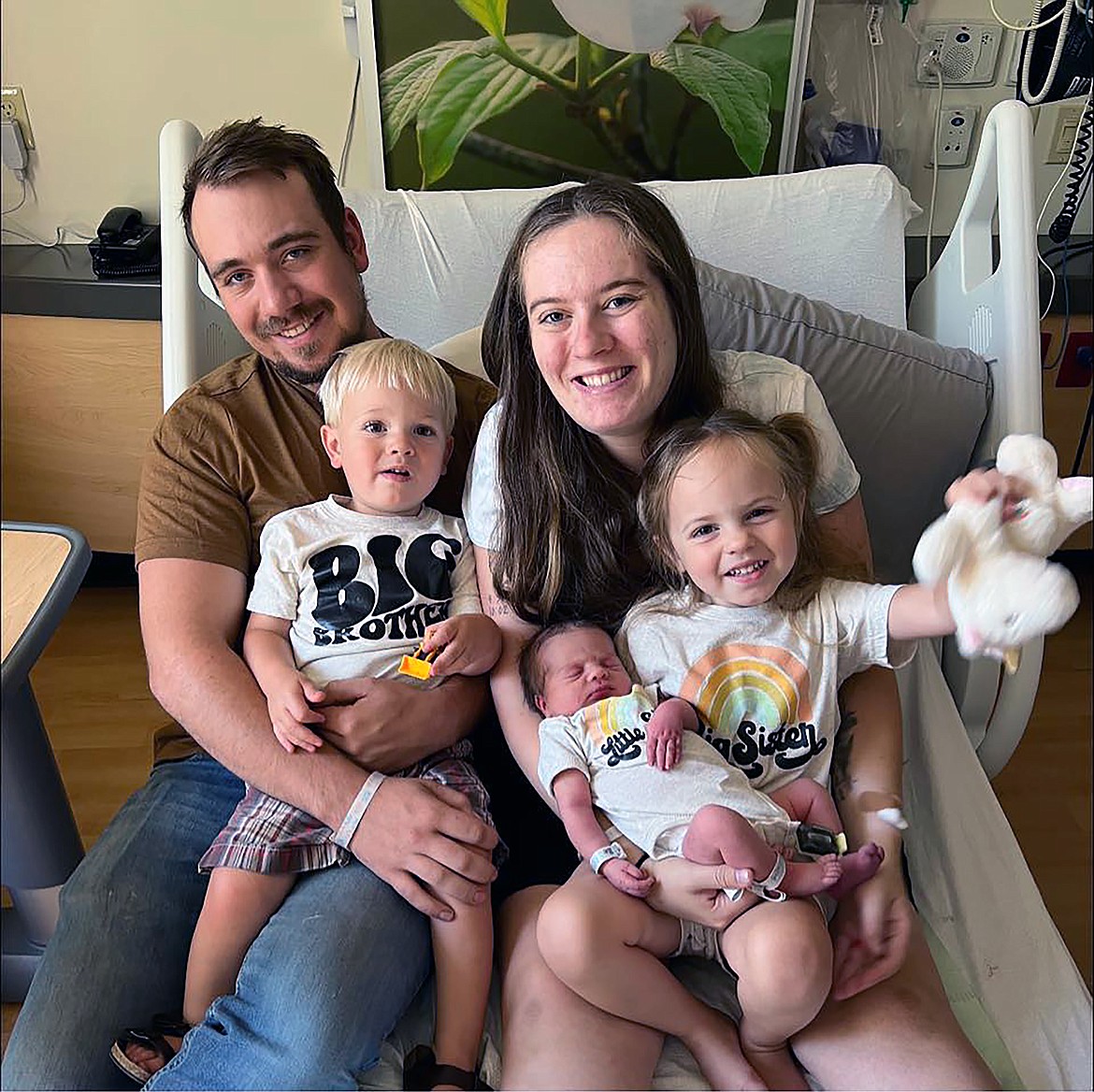 The community is rallying around an Oldtown family after their 3-year-old daughter, Scarlett, was killed in a hit-and-run accident early Friday evening. Pictured above are members of the Jensen family: Lane, Samantha, Henry, Scarlett and Molly.
(Photo via GOFUNDME)
OLDTOWN — The community is rallying around an Oldtown family after their 3-year-old daughter was killed in a hit-and-run accident early Friday evening.
The family's toddler son, Henry, was airlifted to a Spokane hospital in critical condition, and their grandmother was taken to a nearby hospital in serious condition, family members said.
The trio were struck shortly by the 23-year-old driver of a Chevrolet Tahoe while walking on a dirt pedestrian pathway near their home. The pathway is only open to pedestrians and sits behind a group of homes, family member Phillip Underhill said.
The vehicle then overturned and came to a rest on the side of the road in a residential lawn. The driver fled the scene on foot but was located after a short time by law enforcement officers and transported to a nearby hospital via ground ambulance.
Idaho State Police has not released any additional information about the driver, their condition or what charges they might face.
A GoFundMe page was created for the family and has raised more than $28,000 of its $30,000 goal as of Saturday evening.
"Scarlett was the smartest 3-year-old baby girl you'll ever meet," Moira Holifield, who created the page on the fundraising platform, said. "She loved Frozen, Spirit, picking flowers, and playing with her favorite chickens. She didn't deserve this."
Holifield said on the page that the family's son, Henry, has extensive injuries including a broken collarbone, broken jaw, road rash and liver laceration. Their grandmother was seriously injured as well.
Scarlett's mother, Samantha Jensen, shared in a Facebook post that it was important to the family that people remember Scarlett.
"It's so important to Lane and I that everyone remembers our sweet baby girl," she wrote. "Please talk about Scarlett, share photos of her and memories of her."
Her daughter was a happy youngster, "full of life and love to give." Scarlett loved the color pink, princesses, horses, unicorns, singing, dancing, coloring and painting.
"She was such a fun little girl and our lives are forever torn to pieces," she added. "She loved being a big sister more than anything in the world, baby Molly was the joy of her life and she loved playing with her best friend, Henry."
She said since learning of the accident, the situation has been her biggest nightmare: losing her daughter, her son in the intensive care unit and her mother also seriously injured.
"Please, I'm begging everyone to hit their knees and pray. Pray for Henry to heal, pray for my mom to heal, pray for our sweet Scarlett June who didn't deserve this. Please pray for our family," she said.
In addition to the GoFundMe page, a meal train has been set up for the family.
"If you want to help the Jensen family with a meal to make this extremely painful experience a little easier for them, whether it be a home-cooked, donation or delivery service it would be much appreciated," organizer Jessica Carl Betancourt wrote on the page.
Those who wish to donate meals are asked to drop them off at the bottom of the family's driveway to allow them their space, Betancourt said.
The GoFundMe page can be found at bit.ly/3VhRa1l. The Meal Train page can be found at mealtrain.com/trains/w95vrq.
Recent Headlines
---