Newport man charged with second-degree murder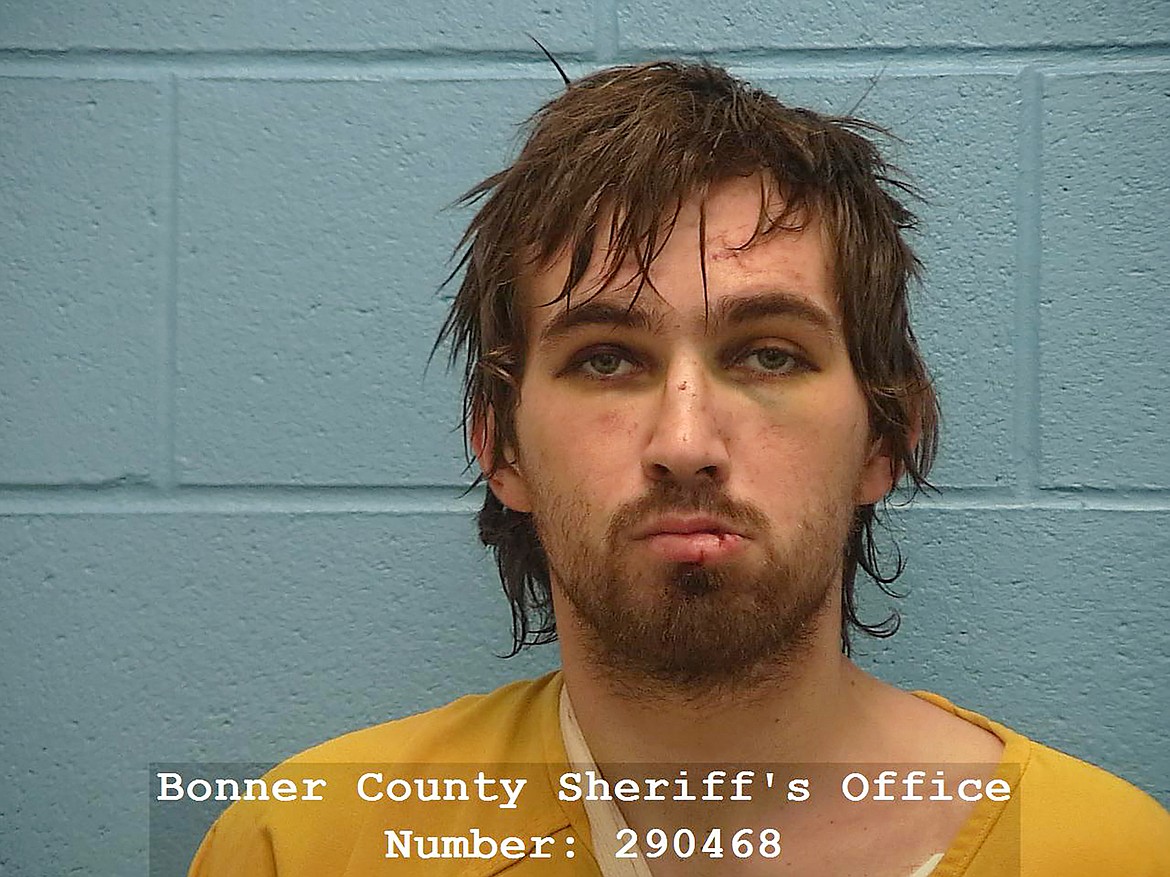 OLDTOWN — A Newport man is facing second-degree murder charges, among several others, in connection to a fatal collision in which law enforcement officials said he struck three pedestrians last week, killing a 3-year-old girl.
Dakota James LaFountain, 23, also is charged with two counts of aggravated battery, and a count of leaving the scene of an accident.
"The evidence suggests that before or after striking the three pedestrians, LaFountain did not apply brakes," Idaho State Police Trooper D.A. Turnbull wrote in the affidavit of probable cause filed as part of court documents in the case.
Turnbull noted that when he investigated the scene, he had to brake regularly in order to drive down the road safely. He described East Valley Street, the road where the collision occurred, as poorly maintained and covered with potholes, which make a driver slow to 15 miles an hour or under at times.
However, Jaime Patton who was walking along a dirt path with her two young grandchildren told ISP troopers investigating the collision that LaFountain did not appear to slow as he approached the trio.
"[She] waved and screamed at the Tahoe in an effort to get it to slow down" before the fatal crash, but to no avail, Turnbull said Patton told him during their interview.
Turnbull said he worked with an emergency responder to determine if a driver could see Patton and her two grandchildren on the roadway. He wrote in the affidavit that he could clearly see the emergency responder where the road turned and led straight to where the trio were walking before they were struck.
LaFountain was found about half of a mile away from the incident, after a witness saw him confirm the death of one of the children before leaving the scene on foot.
The 2-year-old boy is expected to survive. His 3-year-old sister was pronounced dead at the scene. Their grandmother, Jaime Patton, has been released from the hospital, officials said.
Why LaFountain was on the road is unknown, ISP officials said. The road is used typically only by residents since it dead ends and provides access to only a few residences and lacks shoulders or sidewalks.
Combined, the four charges total a 45-year sentence if LaFountain is convicted on all counts.
Recent Headlines
---